So here we are, Black Sierra is releasing an alpha version of it's game for generally public testing and community input. So here's the link, go ahead and download it and come back here to read up on some important information regarding this modification. It's a small download, about 90MB.

(Extra Mirrors/Links by clicking the banner)
Now that it's downloading, here are a few things to take note. You'll notice that in the title it's called an "alpha". Well let's just make sure everyone understands that this is still a work in progress modification that is being worked on constantly, so don't expect a commercial game....yet. Also, there are a few things you'll notice, first off there are two gametypes to pick from. The first one is Scenario, and the second one is labeled Campaign.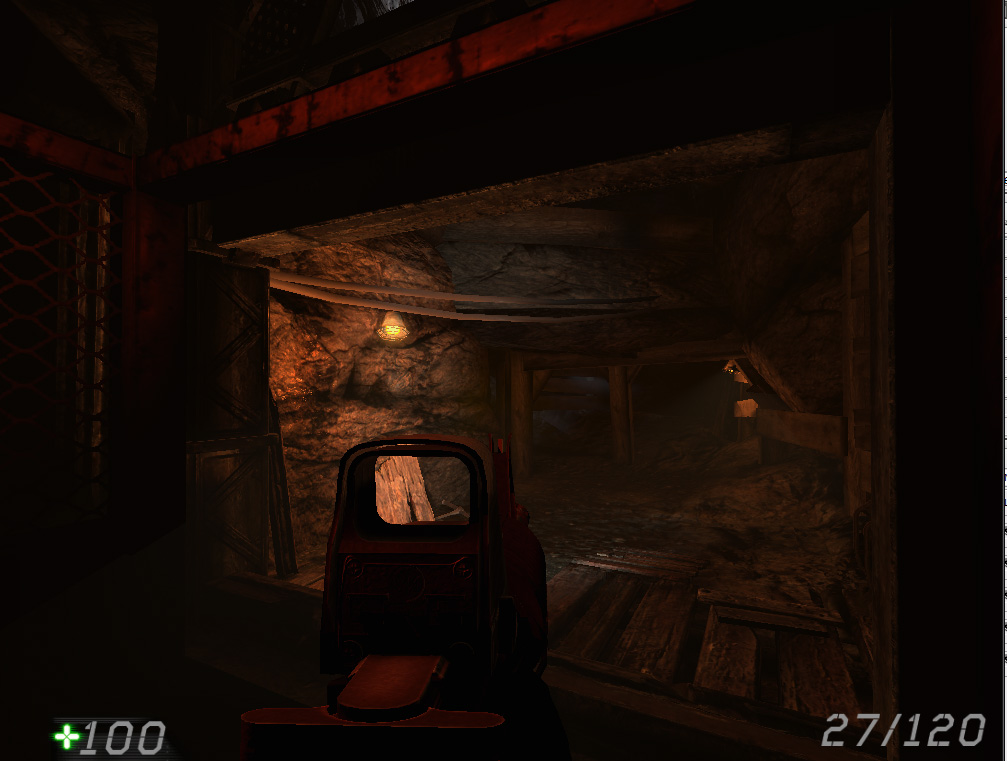 (Campaign)
Scenario: This is simply a "survival" mode. You spawn off with no weapons, and you must search the houses in order to find one. Weapons spawn randomly, and they don't respawn. So each time you play through there will be different weapon load outs so it's best to search all over. You'll have a few minutes in order to find these weapons, and find a place to bunker down (or roam if you are brave enough) before the monsters spawn. Then you pretty much get mauled, and eaten alive. If you happen to survive the timer, you win and get to do it all over again.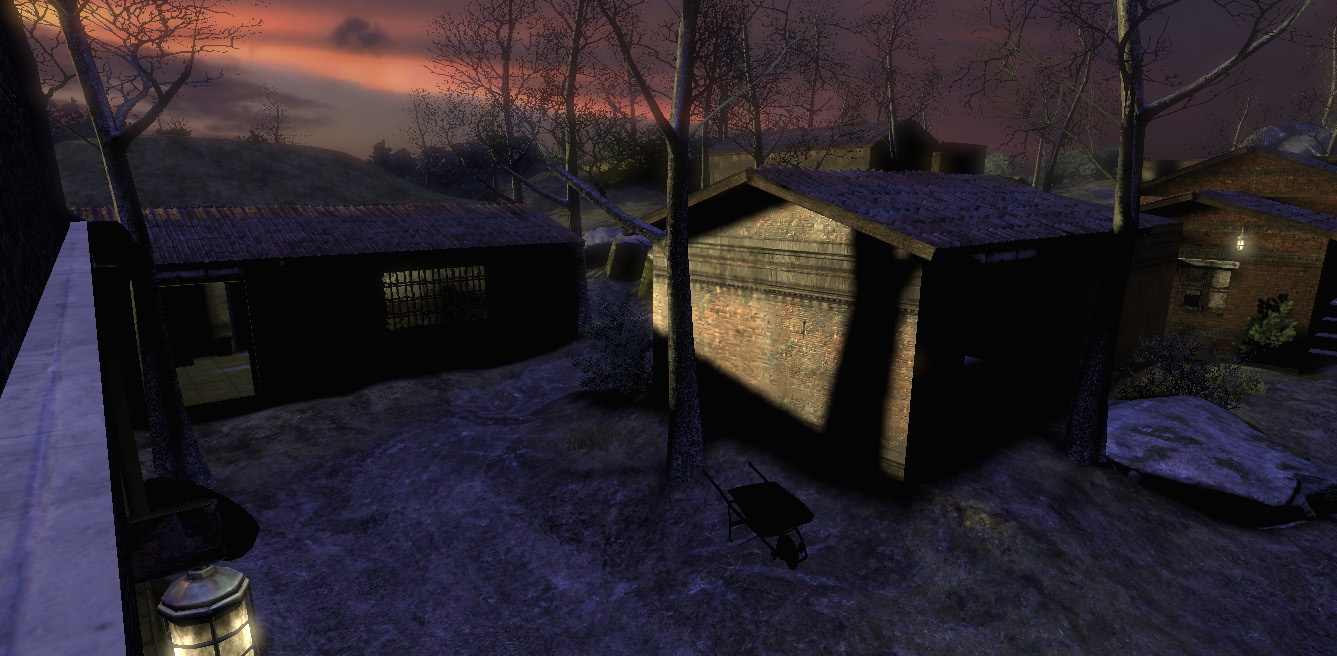 (Dusk)
Campaign: Currently Campaign is a little short, but it's to give everyone the general feel of how it's going to run out. Campaign is going to be one of the more main focuses of the entire game in updates to come, it'll take you through a lot of objectives and maps throughout as players try and escape the mountain. For this release, players start at the top of the mountain, in the mining camp. Where they must find the elevator and head into the mines, where they then get attacked, and you get to kill things as you try and escape the mines.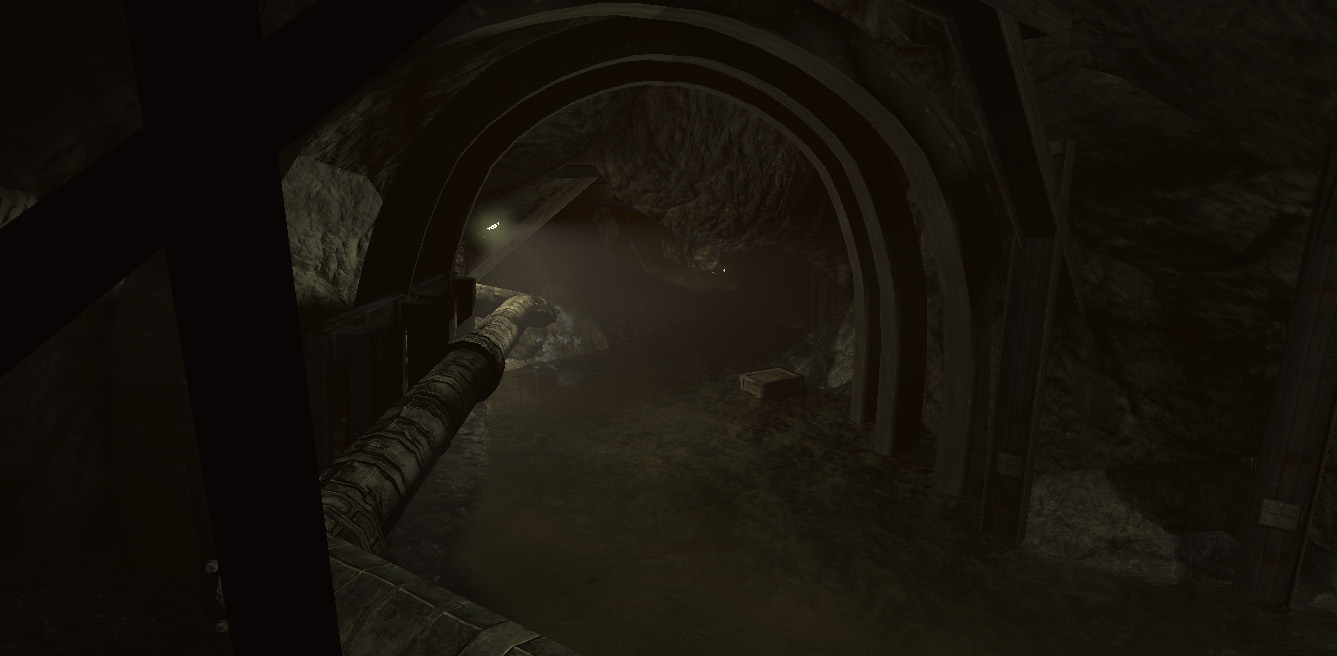 (Campaign)
Player Models are currently an early version, and are also have place holder animations. They'll be replaced in coming patches as unfortunetly the new model needs to have a redone skeleton/rig due to some issues with the last one. The monster is currently a Krall, which is a standard UT3 monster. This will also be replaced relatively soon, promise. Weapons, currently there are only 3 weapons available, the M4A1 Machine Gun, the Remington 870 Shotgun, and the Colt .45 Pistol. As you can imagine this makes for some rough randomization, as there isn't enough weapons to go around to make it incredibly unique everytime. Along with everything else, this will also be fixed by adding more weapons, so chances of getting the higher quality M4 will be a lot harder.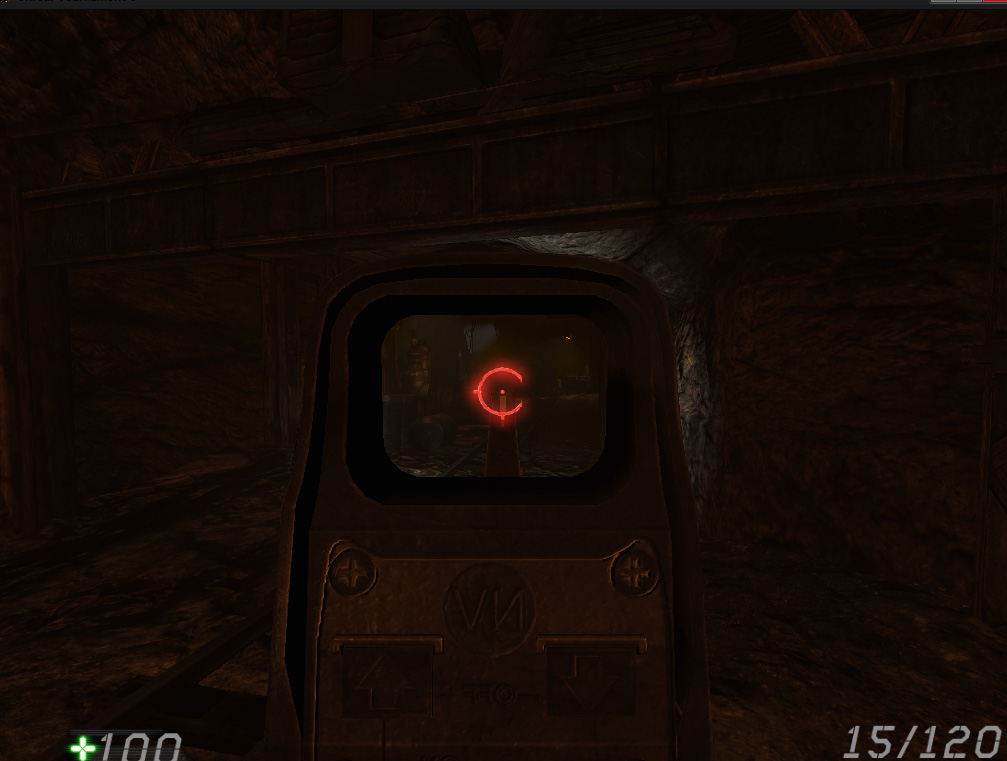 (M4 Sights)
We'd also like everyone to know, that in order to get the game working chances are you'll have to redirect the Black Sierra shortcut that is provided with your download. Just redirect the target to your UT3.exe, which is in your game installation, under Binaries. We hope everyone enjoys this first release, and we look forward to all the input you're willing to provide. And in order to keep this modification as enjoyable as possible, we encourage people to post any bugs they may find, and any input in general that pops up on our forums here.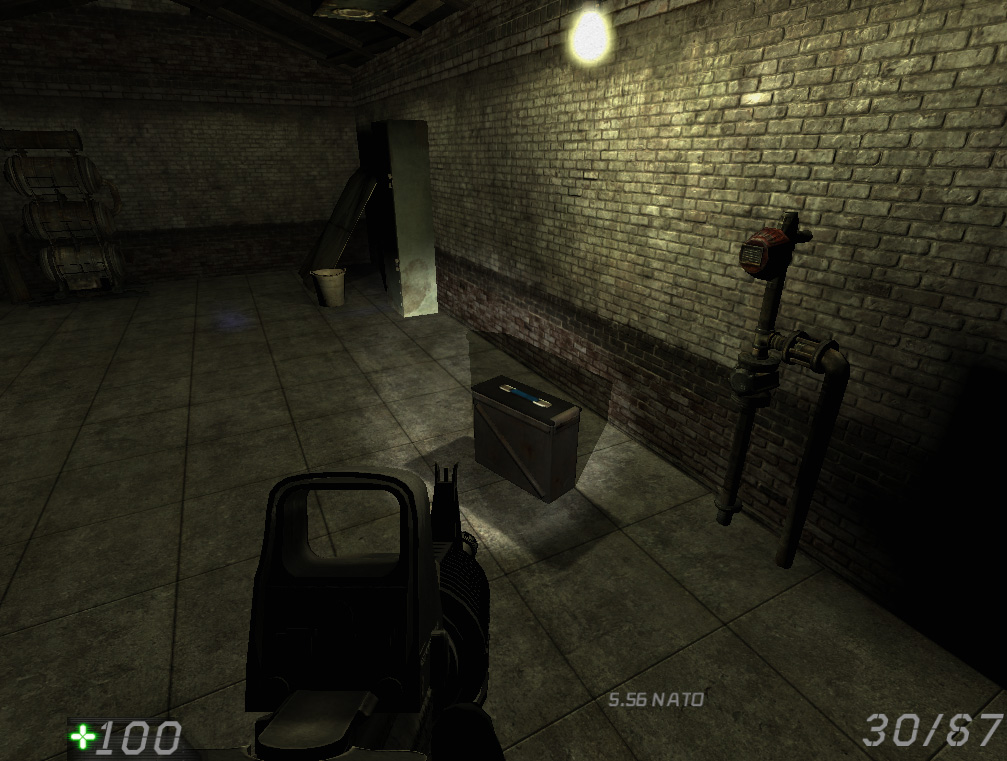 (Dusk - Ammo Box)
And as one last final word, Black Sierra has an official Steam group, if anyone wishes to join us they may do so here. Happy dying.