Hi everyone,
This is just a quick note to update you on some changes expected for Beta 5.
I am sorry to say that Beta 5 will not feature any unit images, these are the images that show up when you build/train the unit in the productions screens and when you select it in the order of battle. I had a few done but they are not at the quality standard I want them to be so they will not be featured in this version. The reason for this is because I had to shift my focus from doing these images to creating OOB's.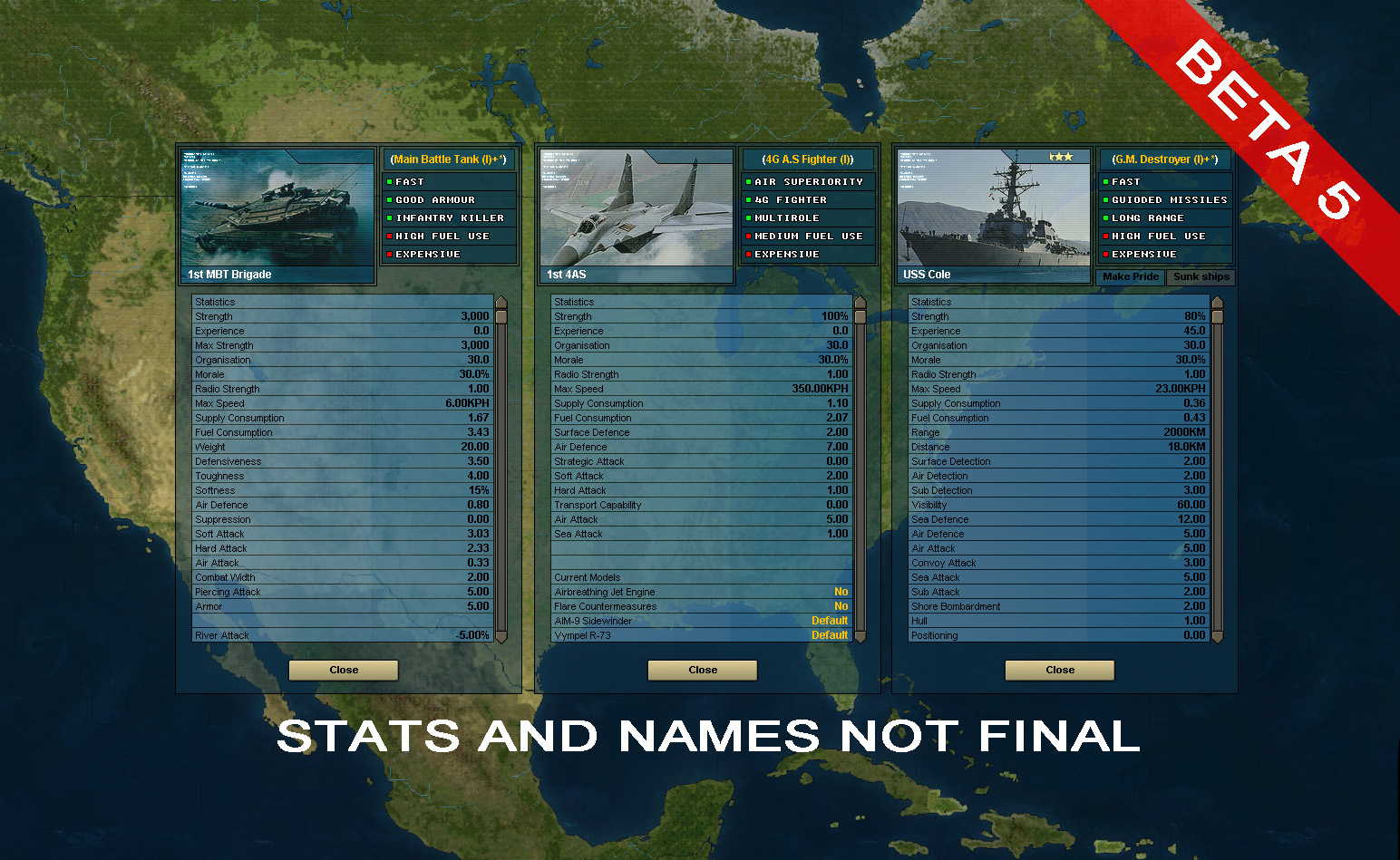 The person on the team who was in charge of the OOB's has disappeared and despite my best efforts to get in touch with him has not responded. He was the only person who was in charge on working on the OOB's so essentially now I have no OOB's for Beta 5 at all... which is disappointing since it was one of the core features of the upcoming version.
Nevertheless, I will dedicate the time remaining until release to create OOB's for the major countries. I can tell you right now that these OOB's will not be perfect since I am not a military expert and information on orders of battle for various countries is very limited. Because of this Beta 5 will feature slimmer OOB's until they can be modified and improved upon but at least you won't be able to go on world conquest without opposition anymore.
There are good news too, a feature which I wanted to include in the mod since the beginning is now fully functional and will give a new depth to the diplomatic aspects of the game not seen in any other mod, I hope you will like the results.
That is all for now, I apologize to anyone who was waiting for extensive and detailed OOB's for Beta 5 but I have no doubt we can improve them in the future.
P.S: Unit images will be a priority for next Beta (Beta 6) so don't worry they will not be forgotten!
PlayerHOI