The release of StarCraft Apocalypse Beta 0.5 is upon us!
Changelog:
Zerg Mutalisk now has 135HP instead of 120HP
Zerg Mutalisk now gets +2 damage for every upgrade instead of +1
Terran Marine has a little slower fire rate now
New Zerg unit added - Infested Shadow
New Unit preview:
Infested Shadow is a Zerg creature built in Infested Command Center. It's spell/abbility isn't added in this release since I don't have an idea what it should be. Suggestions?
Neverthless,
Stats:
HP: 150
Damage: 15
Armor: 1
Abilities: none right now
Screenshots: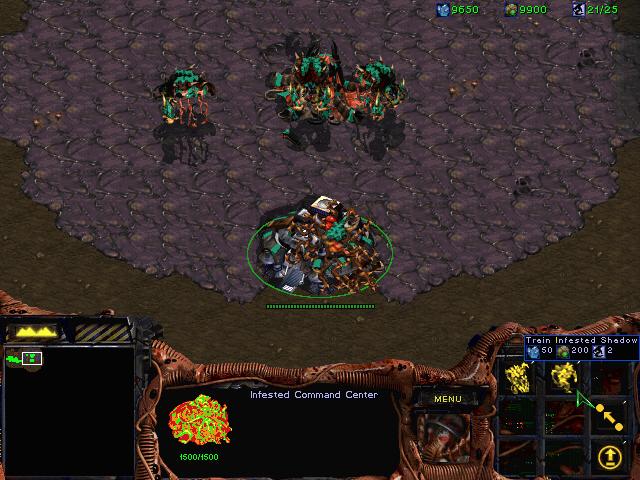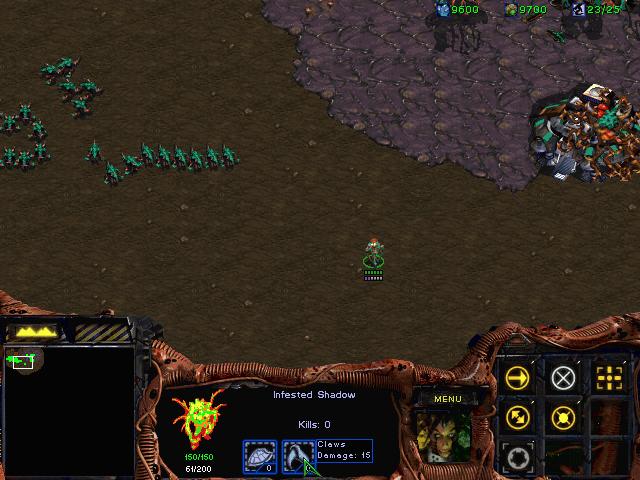 NOTE: The mana and cloak ability aren't featured, since they were used in experimental meanings.
2. NOTE: Looking for skilled mappers!
What can I say?
Enjoy!