We are pleased to announce you that Archaica: The Path of Light will be released on Steam on the 8th September 2017!
Check out the Launch Trailer!
The time has come to abandon the light of a day.
The path ahead leads through the Fiery Mountain and a sea of fire.
Feel free to visit our Steam Page:
And here is one-year-old Greenlight Trailer.
The world faces destruction when The Fiery Sign appears in the sky.
The Light Bearer sets off for The Path of Light,
to bring salvation to his people.
On this occasion, we want to tell you a bit about the beginning of our history.
Those are a few facts.
We're brothers: Piotr Turecki – programmer and Marcin Turecki – artist. We have joined forces to create our own computer games. We've started an independent company TwoMammoths and we are in the process of launching our first game Archaica: The Path Of Light.
Beginning.
In early 2013 Piotr started working part-time so that he could put more time into his own game engine (so far developed after hours) and bring it to working condition. The engine was meant to help Piotr fulfill an idea which had been following him ever since college. The Idea to write his own computer games.
We started working together in April 2014 and had a cool prototype of the game ready after a month of very intense work. It was presented for the first time at the Digital Dragons Conference in Poland. Encouraged by the positive reception of the game, We started working on the project full-time two months later.
Enthusiasm, typical to developers of indie games, has turned this initially simple idea into a serious, fast growing venture. Soon, we have realized this is a beginning of a much larger, complicated but at the same time fascinating adventure.
Many of the Light Bearers have faced The Initiation Ring,
although not all were worthy it must be said.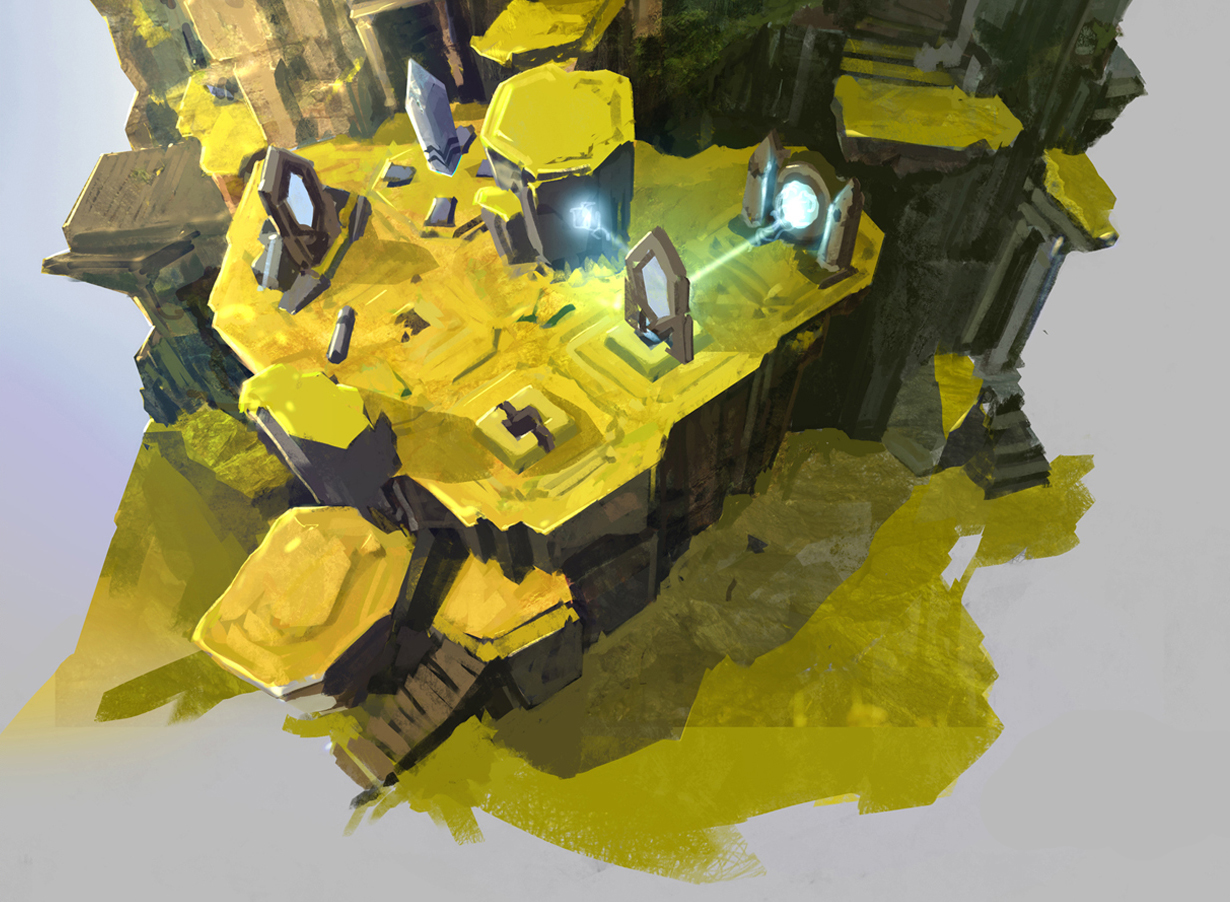 First concept art of the game, April 2014.
Hope you like it.
And keep your fingers crossed for the release! ;)