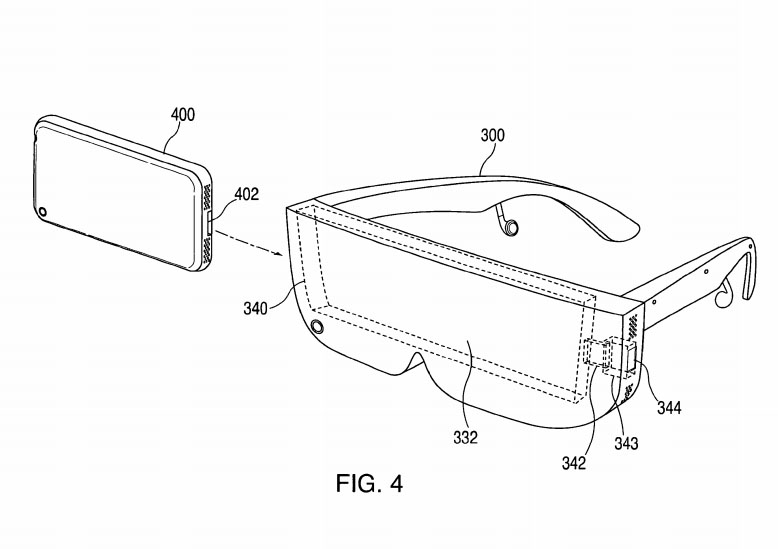 VRFocus reports that Apple has been issued a patent for a mobile virtual reality headset. The date of the patent's issuing is listed as August 30 of this year, while the patent was originally filed on September 22, 2015. The patent is for a "head-mounted display apparatus for retaining a portable electronic device with display".
The abstract further describes the device as being physically coupled to the head-mounted display in order to be worn on the user's head. The descriptions, along with the patent drawings, point to a typical mobile VR headset, much like Samsung's Gear VR, though one that's compatible with iPhone hardware.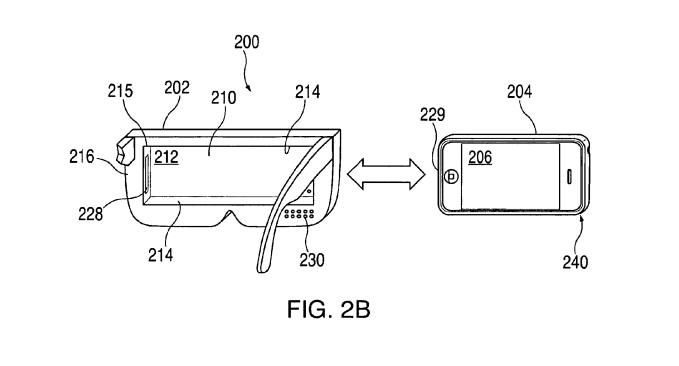 This isn't the first we've seen of Apple's mobile VR headset patent, though it is the first time the patent as actually been issued. Apple has apparently been visiting Stanford University's VR Lab quite regularly, with its director Jeremy Bailenson saying the visits have increased from none in the past thirteen years, to three in the last three months, back in February of this year.
Apple was also recently granted a patent for an augmented reality display device, one which was originally filed in 2006. The company has also made a number of acquisitions in the field, including AR tech developer Flyby Media, and Emotient, a company specialising in human facial recognition technology.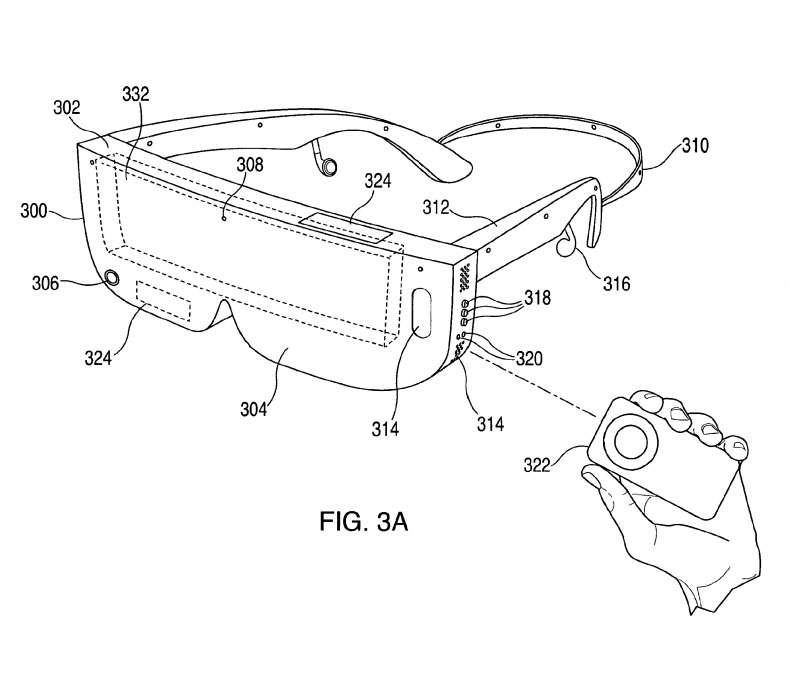 The expectations that Apple will be entering the VR space aren't exactly unfounded, then, but the company has also been tight-lipped and secretive about just how and when it may choose to do so. It's likely that Apple would feel more at home in the mobile VR space than competing with the high-powered desktop headsets like the Oculus Rift and HTC Vive – but it also needs to offer something that the Gear VR doesn't. And with Google's Daydream initiative on the horizon, it's likely Apple is still waiting and watching to see what the mobile VR competition does first.