An early blog post, since I'm almost going on holiday. There'll be another one tomorrow, where I ramble about the core elements of the final game.
This week I've been improving the storage logic. I realized it was wholly inadequate when I tried to play the game. It had inconsistent rules and required a lot of management. In addition, it didn't support the possibility of movable crates. So, I redid it.
The micromanagement is reduced. Before, the player needed to designate ants with storage jobs, storage rooms with storage items and finally deignate specific items for storage. This last step is now gone and, once you have a storage room for certain items, storage ants start storing items of that type just lying around.
In addition, items now have a storage weight, rather than each item being one unit. So, how much units of an item you can store depends now on its weight.
I implemented crates, which are basically movable containers. Also, crates fit inside containers. So items can be stored in a crate in a container on a tile. (This probably requires an inception or Xzibit joke). Ants will realize if crates can be moved as a whole to a storage room and move the crates rather than the individual items.
In the gif below I remove some tiles from the storage room and one storage ant starts moving the glass sheets and the crates with glass sheets. He moves the crates as a whole. Notice that in the end he decides to put the glass sheets in the crate rather than leaving them on the tile.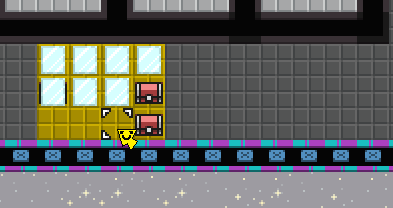 The most tricky part was, again to reduce micromanagement, to teach ant to move crates from places where they weren't needed, to storage rooms where they were needed. But it works. So ants will take care of crate management. They realize which storage rooms are full and could use crates and take unused crates or crates in other storage rooms which don't particularly need those crates and move these crates to the full storage rooms.
I also improved the supply delivery/pickup system. Last week there were still delivery platforms and pickup platforms. This came with all kind of issues, so now there's delivery rooms and pickup rooms. Also, deliveries are done in crates, grouped by type.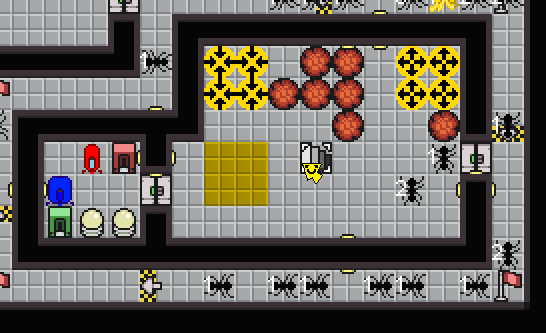 In sum, the storage system is revamped and improved (mostly with crates) in a way that players only need to designate storage areas and ants to do the storage, and ants will take care of the rest.