Some of you may have noticed the release date now hovering below the page's title; the 26th of June, this friday. So what does this mean?? Sadly, it may mean less than you think but I can say it means a next step in getting a complete star wars men of war experience out eventually.
It's been a couple years now since this silly project started, with many pitfalls and inactive periods and restarting several times over behind the scenes until now I finally feel I have come close enough to the level of quality that I wanted to present as a first download, that I think I'm comfortable with getting a somewhat playable portion of the mod out. I also think this project has gone on long enough without a public release.
Unfortunately, this does not mean I am releasing the full mod right now, as much simply isn't presentable or working. What I am comfortable with, though, is releasing a showcase of the general flow of infantry combat in the mod. So what does that mean for this release next friday?
This friday's release will include a basic infantry roster for two factions, the Grand Army of the Republic and The Confederacy of Independant Systems. Units included will be clone troopers in both variants, clone commandos, B1 battledroids and all the required weapons, thermal detonators included. B2s are technically included but they are using a B1 model with a modified E5 blaster for now, they will be updated in sooner or later.
This may seem bare at first, but it really is the only stuff that I can consider relatively finished and/or release-worthy. Believe it or not, but that is the harsh reality.
What then for the future?
Funny you ask, because I have decided to change the development model of this mod to a more focused, episodic kind of development model.
I hereby announce the Clones of War Battle Packs!
The idea behind Battle Packs is to focus development to specific combinations of content in the prequel lore. For example, the The Battle of Geonosis Battle Pack would focus on expanding the Phase I roster of clone forces and include things like AT-TEs (as this is where they first appeared in the films), Attack of the Clones' signature red B1 battle droids and of course props specifically designed to make the creation of community-made maps on Geonosis possible. A Battle of Mygeeto Battle Pack would include things like UT-ATs, the Galactic Marines, Magnus Tri droids etc. aside from props specific to Mygeeto. These Battle Packs would build on each other and eventually include all the units you know and have come to love.
With that in mind, I have decided to shelf my ideas for a new story campaign set in the Clone Wars until the mod has more meat on its bones, as alot of energy went into that goal but I realise I need alot more experience to pull it off to a satisfactory level.
So the first Battle Pack I will be working on will be the planet where it all began: Geonosis in the Geonosis system, a foundry world and former headquarters of Geonosian Industries.
My ideas for other Battle Packs include: Naboo, Felucia, Kashyyyk, Saleucami, Utapau, Mygeeto, Coruscant
But until we drop our armies of clones down to Geonosis to invade it or scramble our hordes of battle droids to defend it, we will have a multiplayer infantry alpha to enjoy which will be actively updated and polished and which will be available to download right here, on Moddb.
I feel I must put this out, even though its a little personal. I am still very commited to releasing alot of content eventually, but this might not end up being the case. Besides having other responsibilities, I am quite passionate about this project. However, I am also quite the emotional wreck, which means there are periods where I don't even touch Men of War or this page for months on end. What does this mean for you? It means that at this moment I want to give it all, but we must face the reality that this project is probably too large for me alone, with my limited time, knowledge and experience and it may one day crash and burn into oblivion for whatever reason.
Always remember, though: Silence does not mean death, unless I say it does.
Finally, a couple of nice pics to showcase some of the new models :)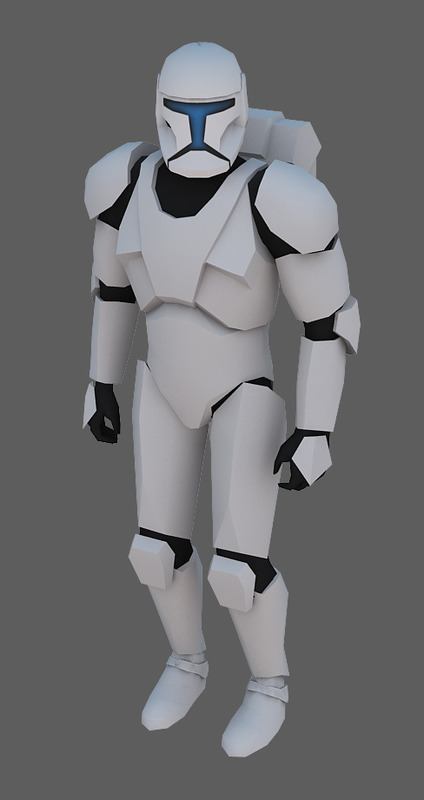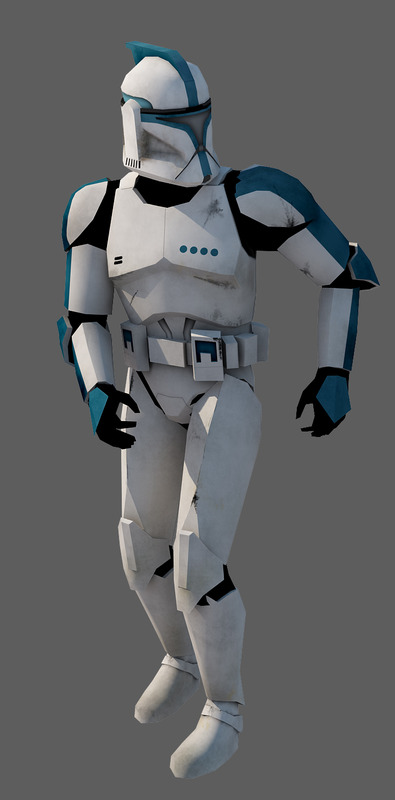 May the force be with you, always.