Hi to all point & click adventure fans!
I'm very exciting to announce my debut point & click adventure game named "Argh! Earthlings!". It arrived at the Apple App Store worldwide at Sept. 12th, 2017, after I've been working on it 8 years long.

What's about?
David is a young hobby astronomer, who one day accidentally shots down an alien spacecraft by his self-made model rocket. In just that moment the UFO crashes in front of him his own rocket knocks him out. He awakes on a foreign farm and has to find out what strange things are going on there. This is the part where the player comes into action. Help David to investigate the farm, discover really upset aliens and examine new technology, escape lurking agents and let the stranded aliens escape earth to get back home.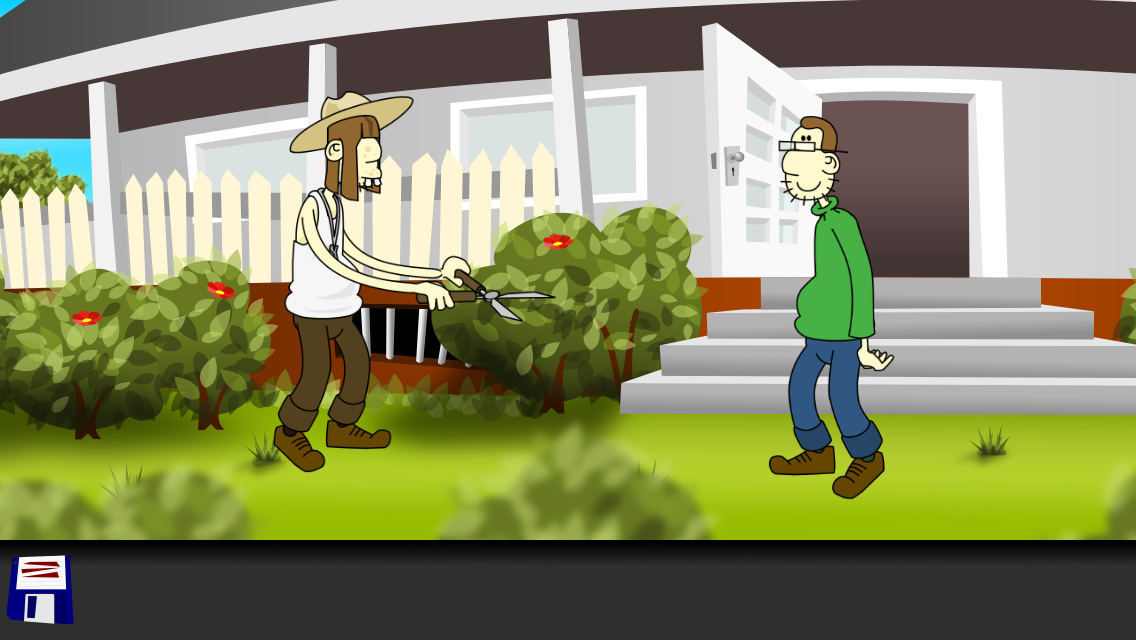 Argh! Earthlings! is available in English and German. Other languages are pending. Additionally I'll start to port the game to Android in winter 2017.
For more information visit my projects site at arghearthlings.com.
I hope you'll enjoy the game. Tell me if you like it and what you think about it.