Hello Everybody!
My Name is TheHiggySmalls, and I along with my Development Team are pleased to publicly announce a new total conversion mod for Black Ops 3. We call it Star Wars: Across the Stars.
In Across the Stars (SWATS for short), we will be transporting you back to a galaxy far, far away to take place in many of the epic battles across the many planets and eras of the Star Wars universe. Here are some of the things you can expect from the mod and some of the things currently planned on our roadmap:
In Multiplayer, you will experience for yourself many of the battles that have taken place over Star Wars Saga. Fight from Factions such as the loyal Clones of the Galactic Republic, the mindless Droids of the Confederacy of Independent Systems, the powerful and fearful Stormtroopers of the Galactic Empire, and the hopeful Freedom Fighters of the Rebellion. Use many of the iconic weapons such as the DC-15S or the trusted side arm of the Clones, the DC-17. Visit places such as the massive Venator Class Star Destroyers, the forest beach of Kashyyyk, and sprawling forest of Endor.
In Zombies, experience some the secret missions performed by many of the factions across the far reaches of the Galaxy. In our first episode, experience the Clone Commando Delta Squad as they venture out to the unknown regions of galaxy to try and save many of their clone brothers who have turned aboard the Acclimator, The Pillar of Posterity.
We are excited to have a playable alpha for you soon and can't wait to take you back to a galaxy far, far away. In the meantime, take a look at some of the work we have completed over the past two weeks: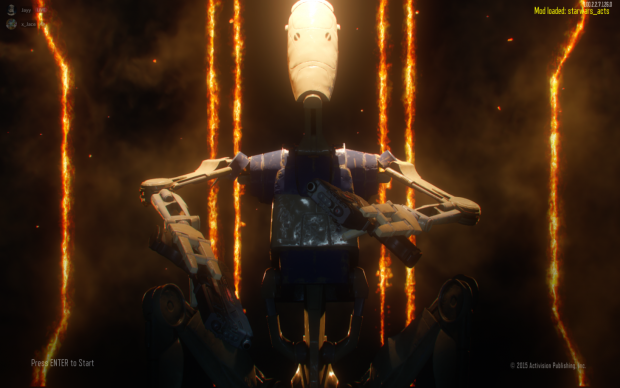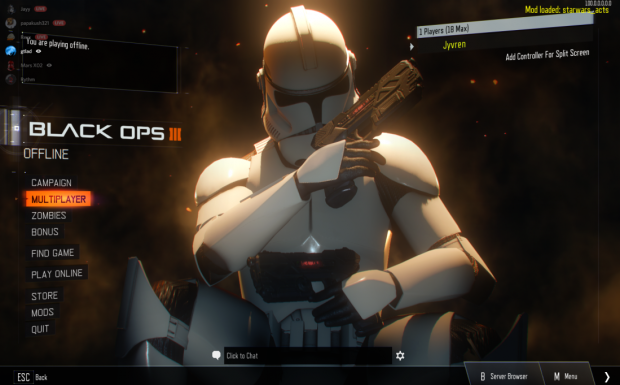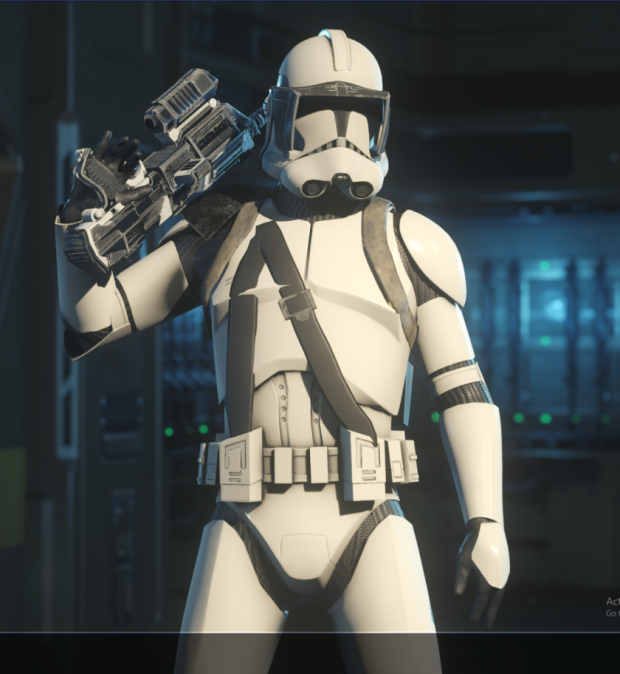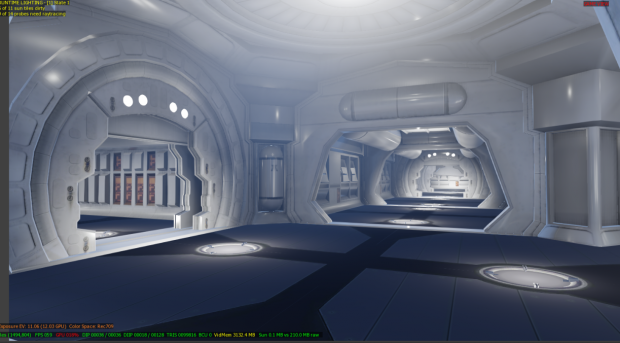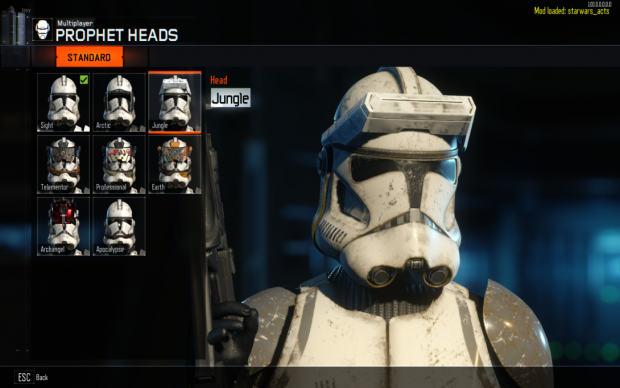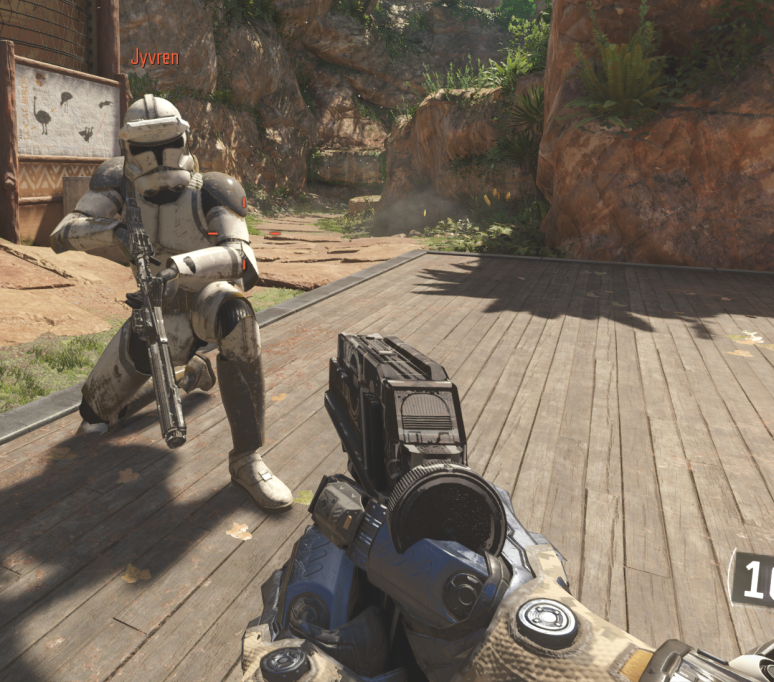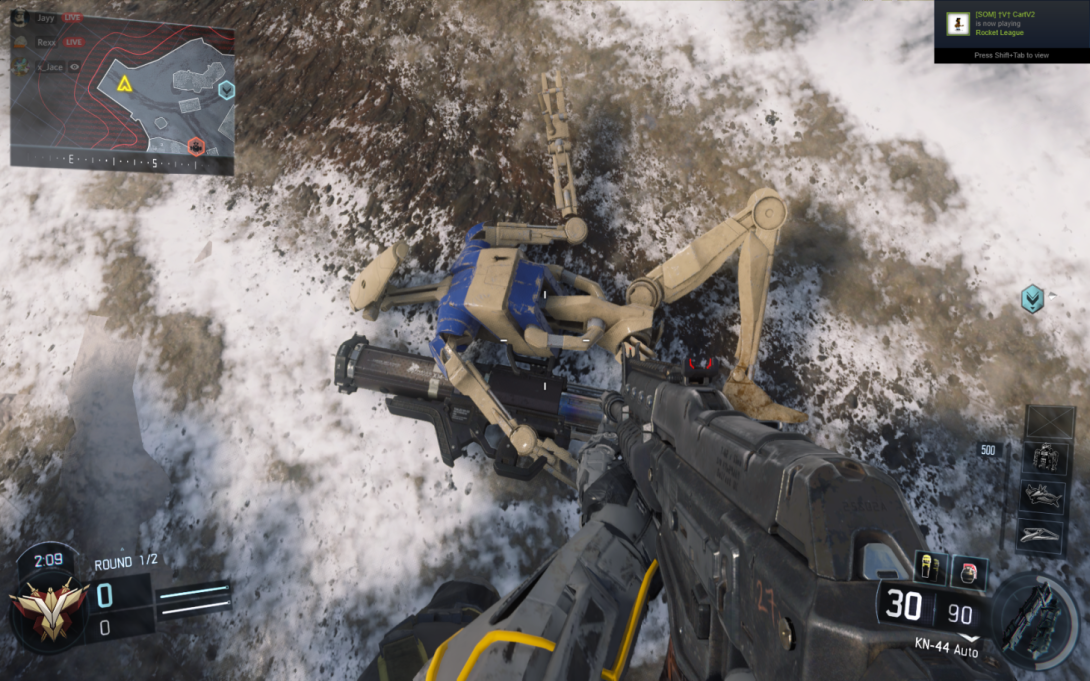 If you are interested in joining the team, we are looking for people to fill the following roles:
Lua Scripter
Mapper
Weapon Porter
If you are skilled or are willing to learn any of these areas, please reach out to the team at swatsdevs@gmail.com, or message me directly on Discord at TheHiggySmalls#2110

May The Force Be With You!
TheHiggySmalls
Head Storywriter and Community Outreach Manager