On December 26 - 2017, Animated Puzzles Star was released on App Store for iPhone, iPad, iPod touch and Apple TV.
About Animated Puzzles Star:
Animated Puzzles Star is a Jigsaw -style puzzle game with a fun and fascinating twist, animated pictures. A wonderful pastime, in which beautiful photos are combined with natural motions and effects, giving you a Jigsaw experience out of the ordinary.

Animated Puzzles Star for iOS includes 18 animated puzzles together with two daily challenges each day and a turn-based battle mode, where you can challenge your friends! It's mature, yet colorful graphics and clean interface keeps it just as simple and joyful for children, as for adults.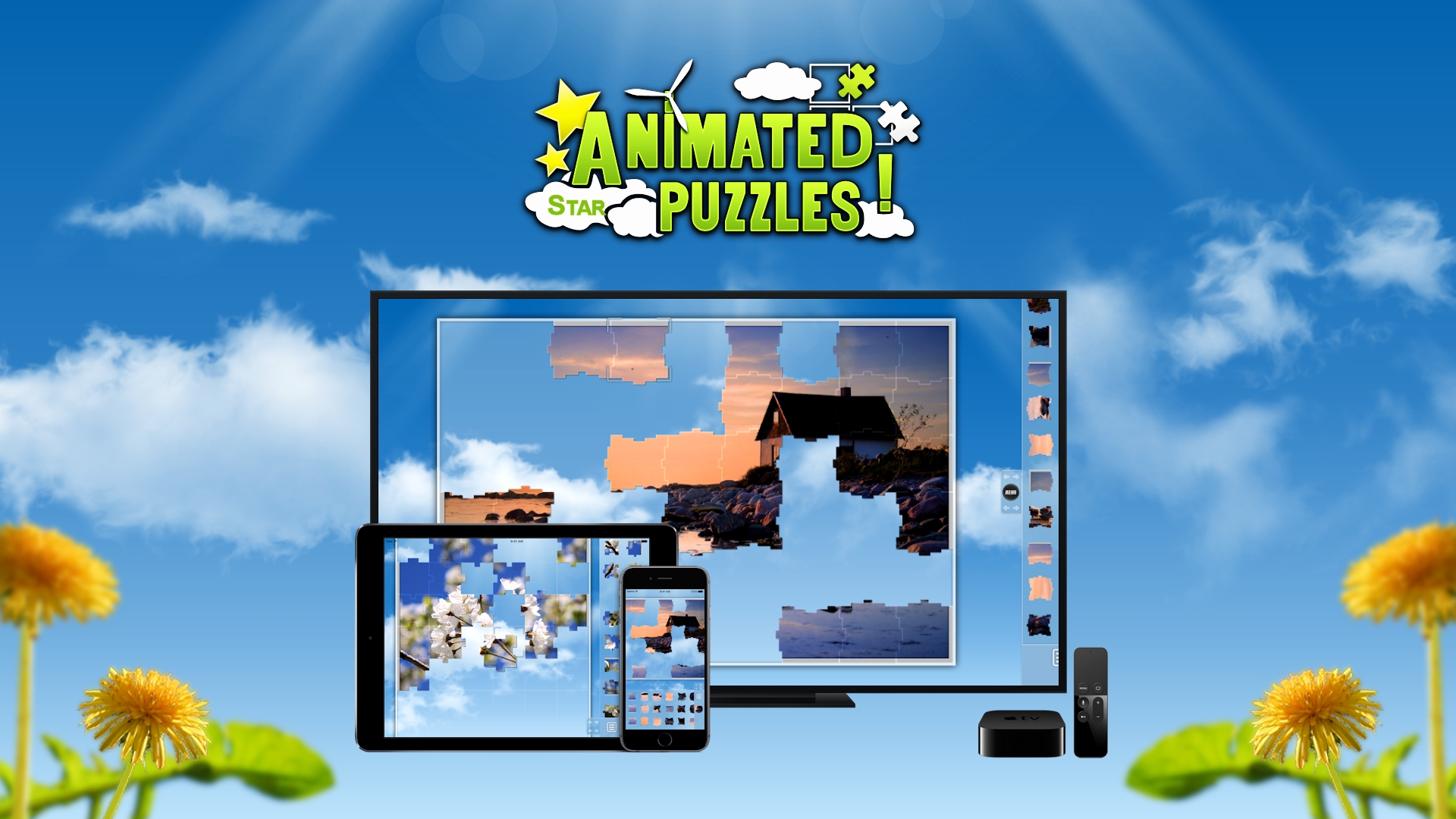 Features:
Daily challenges - 2 challenges each day, based on different game modes and goals.
Multiplayer - Challenge friends in a fun and turned based puzzle battle.
Progress alternatives - Play the puzzles in order, or unlock all puzzles at once.
Levels of difficulty - Each Puzzle has three levels of difficulty. The difficulties will slightly increase as you unlock new tiers.
Shapes of Puzzle pieces - Several shapes of puzzle pieces to choose from.
Game Center Leaderboards & Achievements.

Link to Animated Puzzles Star in the store:
Itunes.apple.com