Hello all,
I'm very sorry to have to tell you that portal stories: mel won't come out this january.The main reason for this is that we want the mod to be awesome and be consistant with the theme.This means that all the clean maps have the same style, all the destroyed ones the same etcetera.For this mod we had 3 different mappers who all use a slightly different style. We're now working on making it as similar as possible.
To do this we now have the following strategy.
Step 1 : The mapper makes their map. Mostly, it's a rough draft with no real care to details.
Step 2 : The other mappers play the map and try to spot each and every tiny little glitch/error.
Step 3 : The other mappers fix these errors and repeat step 2 until they found all the errors.
Step 4 : The third mapper repeats this set.
Step 5 : Lp will ask some play testers to do the same as step 2.She will fix any error that might occur.
Step 6 : After Lp had enough feedback she will mark the map as "mapped"
Step 7 : Depending on the map style one of the modders will finalize the looks of the map.
Step 8 : repeat step 2
Step 9 : Add custom voices.
Step 10 : Yay, the map is done!
In order to easily list and fix errors I take screenshots of all errors and when I'm back in hammer (map editor) I'll walk through each and every screenshot.To give you an idea of how much time and efford goes in this:At this moment I took over 650 screenshots in the mod, all of different errors. And that's just me!and remember, we're talking about 15 maps here...
The kinds or errors we're talking about: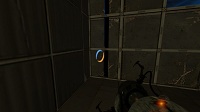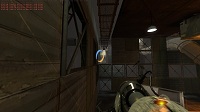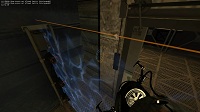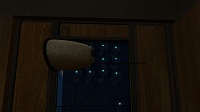 Now the biggest challenge we're currently facing is that by making small changes in maps we can have some serious impact on the game. This is most obvious with destoyed themed maps.The destroyed maps I created had broken-textures and rather big surfaces. Rufus' way of a destroyed map is much more open. This means that you suddenly can look into other rooms as well.Looking into them is good, being able to shoot portals isn't. And a new style can also mean that certain test elements are moved around in a room. This can also have quite some impact on the puzzles too. For example, moving a ramp up 32 pixels can make you hit the ceiling and not being able to make a fling. So after a map has been re-styled we need to do the testing all over again, which is a lot of work!
To show you a bit about the style upgrading:
BEFORE: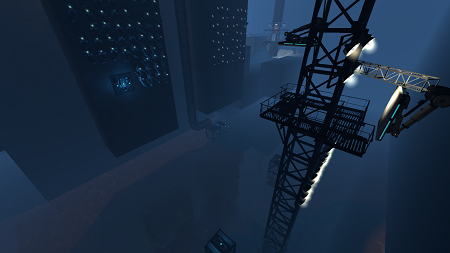 AFTER: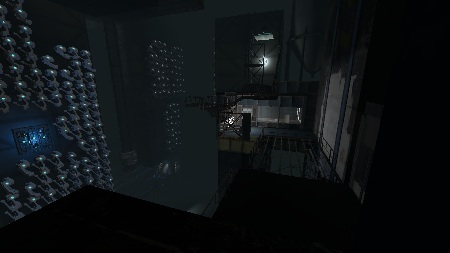 Some of the maps in portal stories already cost us over 200 hours to create... that's 8 entire days! (for something that you might be able to solve in less than 5 minutes!)We really want to release portal stories, but quality is our number one priority and believe me: Portal Stories is going to be amazing. At this point I estimate the average play time for the mod will be somewhere between 4-8 hours. That's 15-30 minutes for each map... but some of them could take a bit longer if you try them for the first time. While we're finishing up the work on portal stories: Mel the first preperations of portal stories: Prototypes has also been started, we already have our new logo made by Alon and the story for prototypes is also getting along quite nicely: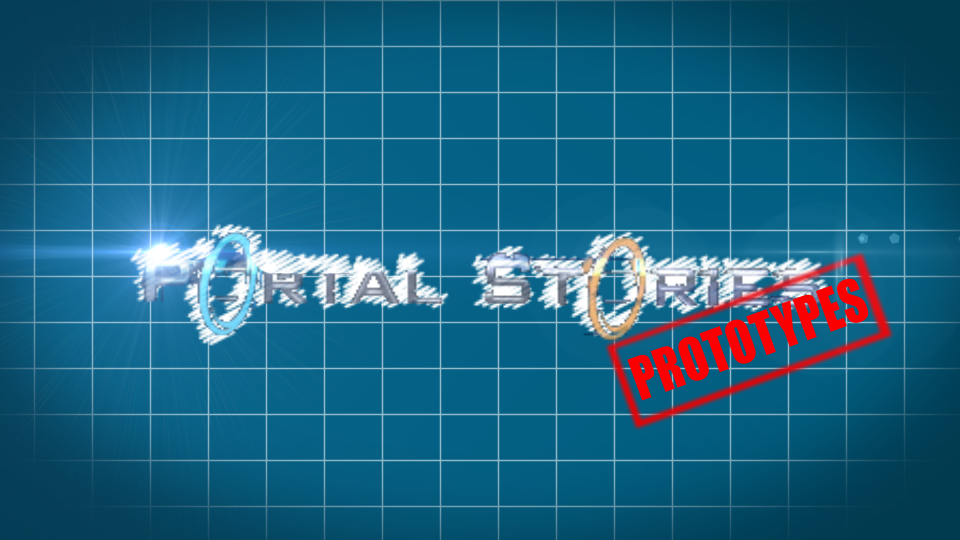 Portal stories: Prototypes will be a coop mod featuring 15 coop maps, we aim to release protoypes somewhere in 2012 too. But the real work on this mod won't start before we have finished Mel.
To answer the most obvious question:When are you going to release portal stories: Mel?- As soon as it's done, which we hope will be february.I hope you don't feel very disapointed, we WILL release Portal Stories: Mel, don't worry!
~Lp