A weak point that especially FPSC made games have is the AI, the artifical intelligence. It controls the enemy characters. It oftenly appears to be rather Absent Intelligence. So we are introducing our article series, the AI Monkey, today. There are way too funny scenes that AI sometimes produces during the game creation process that we just cannot hide from you: Here he comes, the AI Monkey

A good point to start with is the animations of enemy characters. Each character has a bundle of different animations (walking, running, shooting, ducking, etc.) at hand. The AI script then tells the character in-game to run one of the animations of that bundle, and that creates the illusion of real movements performed by real enemies.
Now, our point of critics is the death animation that each character of the FPSC engine holds (the engine does not support Ragdoll). Look at the following image showing the death animation (a character in the moment he dies) from left to right: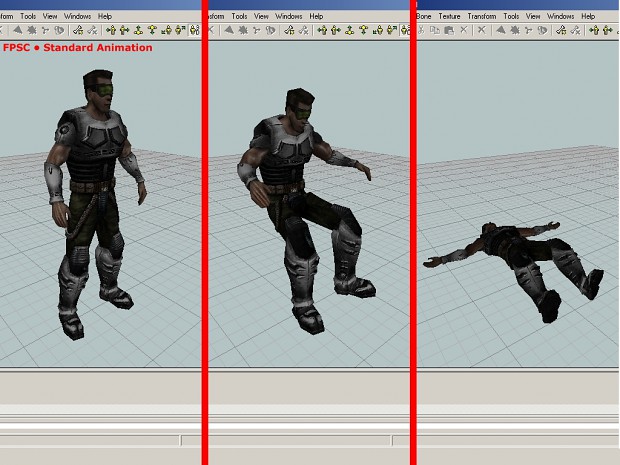 Does not really look too lovely, and not realistic, does it? Lying with his arms stretched on the floor? We've created a whole new death animation to cover that lack of beauty: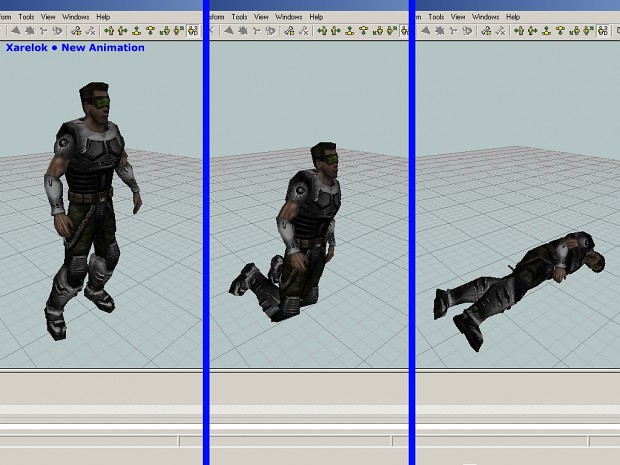 Ah, that already looks a lot better! He first falls on his knees, and then goes down to one side. Fine boy, for that he'll get a banana from us!