Afterthought Games was at the Grand Rapids Maker Faire this weekend. We brought a big TV and put Cornflower Corbin on it for families to play. We also talked up Violent Sol and drummed up some support for the Kickstarter, we could use your support to get it over the edge.
Plus we talked up how you can get started in Game development. By talking tools and what you need to get started, we made an effort to try and inspire people to create games that they love.
What is Maker Faire?
Grand Rapids Maker Faire is a gathering of fascinating, curious people who enjoy learning and who love sharing what they can do. From engineers to artists to scientists to crafters, Maker Faire is a venue for these "makers" to show hobbies, experiments, projects.

We call it the Greatest Show (& Tell) on Earth - a family-friendly showcase of invention, creativity, and resourcefulness.

Glimpse the future and get inspired!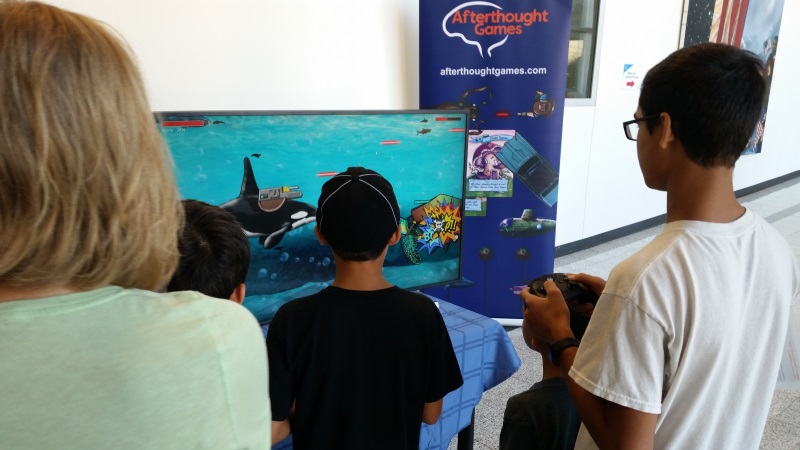 We had a great time talking with people and watching all the families and kids play our games. We especially enjoyed the people who were interested in how to get started.
We were also there spreading the word about the Kickstarter for Violent Sol Worlds. We were amazed how well the game was received when it was described, and really enjoyed talking it up to people as they came up to our booth.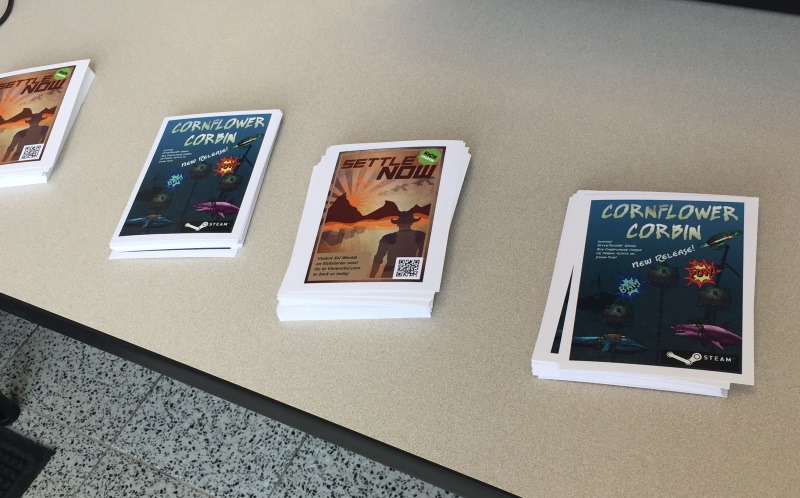 We are thankful to all the people that showed up this weekend that we got to meet, and to our top scorer seen below.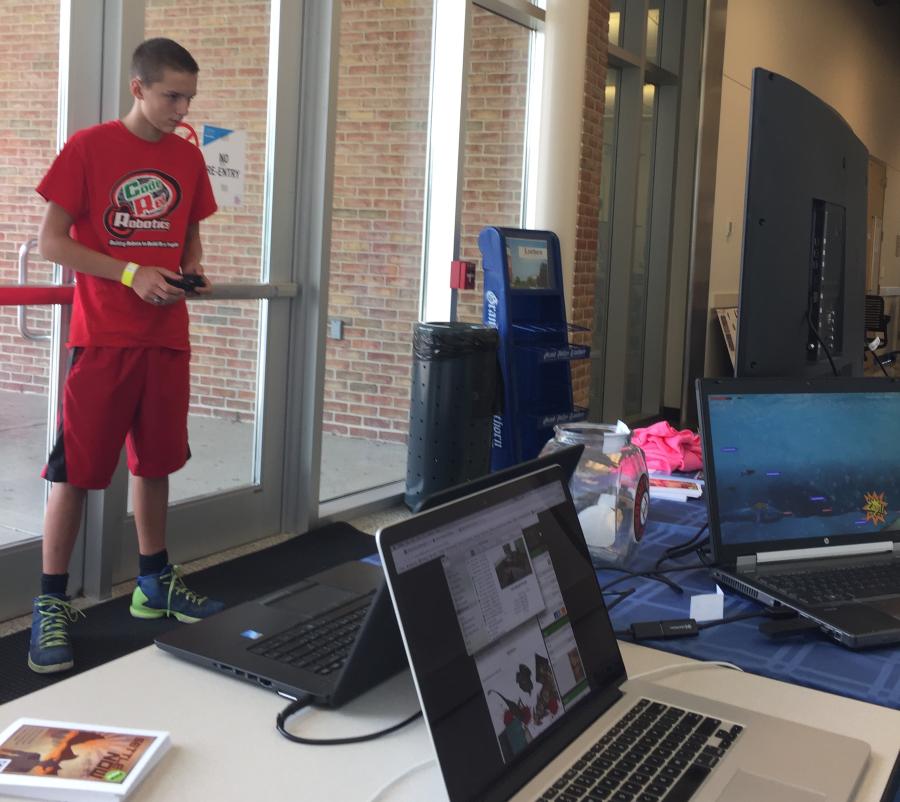 Our Kickstarter is going well, but we need your help! Backing today can get you the game, your name in the credits and even possibly Beta access. We truly do need your help to take this indie game to the next level.