Welcome to the 6th AFmodDB news article
This weeks content:
* Anime
* Teasers
* Games
* Live-Action
---
===== Anime =====
Koisento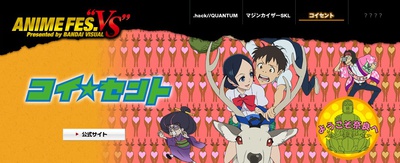 Bandai revealed the production of a "super science-fiction romantic comedy" original video anime (OVA).
The story is set in 2710 in the city of Nara. For historical preservation, the country treasures, including entire buildings were relocated and assembled inside a humongous building.Shinici, a second year student wich is visiting Nara on a field trip, sees deers everywhere, no matter where he looks- Shinichi is gettingbored until a deer steals hes bad leading him into a crazy chase through the streets of Nara. During this chase the he bumps into a mysterious girl named Toto wich is being chased by some thugs. After these strange circumstances, the two end up on a sight-seeing date throughout the city of Nara.
Source: Translate.google.pt
You are Umasou Picture Book gets anime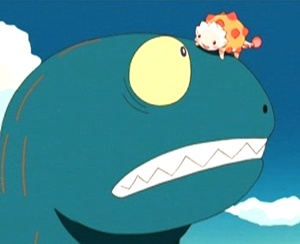 Evan picture books can get their shine into the anime world.
The popular picture book by Tatsuya Miyanishi is about a Tyrannosaurus who comes across an Ankylosaurus baby all by himself and says, "Gaō! Omae Umasou Dana" ("Rawr! You look delicious."). But love gets in the way and the Tyrannosaurus ends up adopting the baby as his own.
The series will be 5min long, every weekday at 6:40 a.m.
Source: Translate.google.pt
Monster Hunter flash Spin-off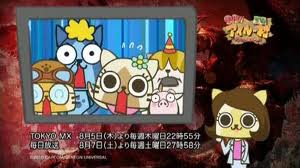 Capcom started streaming ( at: Capcom.co.jp ) the first episode of a 10 short flash animated series based on MonHun Nikki Pokapoka Airū-mura PSP game. In this Monster Hunter SpinOff the members of Airū (Felyne) band up into building and expanding their village.
Source: Capcom.co.jp
---
===== Teasers =====
Black Rock Shooter - New promotional teaser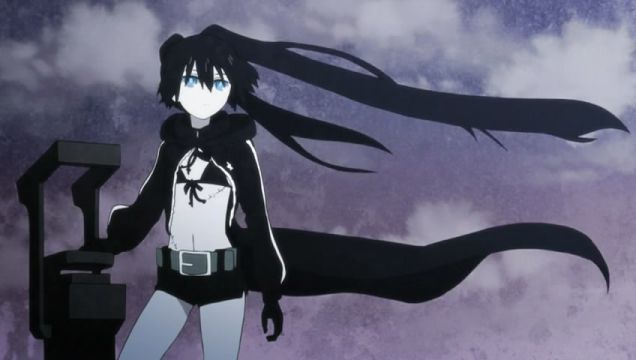 The official Black Rock Shooter channel on Nico Nico released a new promotional teaser of their just released OVA over on their channel Nicovideo.jp
If you still don't know how to watch clips on Nico Nico, you can follow the tutorial here: Moddb.com
If you still didn't watch the Black Rock Shooter OVA, you can find the youtube videos here: Moddb.com
Source: Nicovideo.jp
To Love-Ru -Trouble- - 2nd Stream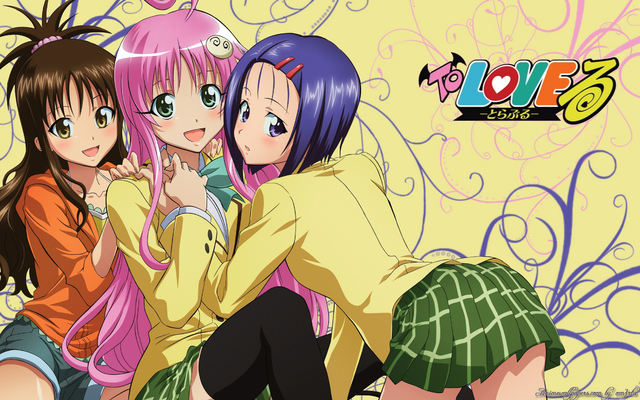 The official site of To Love-Ru, released a new teaser ( J-toloveru.com ) of their upcoming anime of their upcomming tv series.
The anime will be feactured on Tokyo MX.
Source: J-toloveru.com
---
===== Games =====
Dragon Ball: Raging Blast 2 to have a special 30min. animation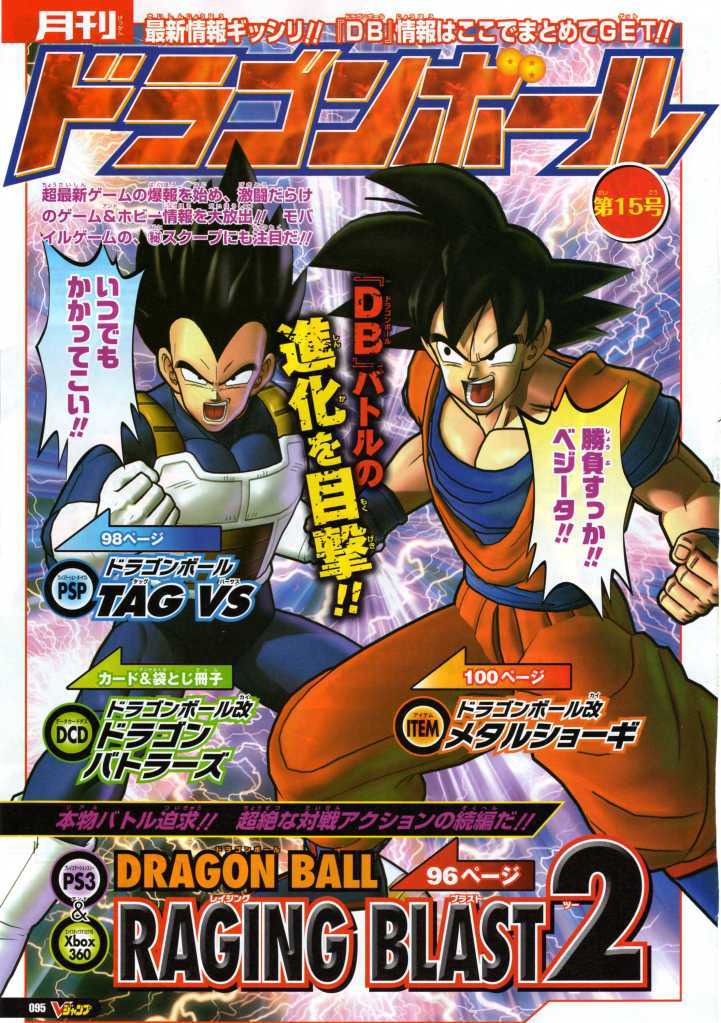 Bandai announced that the upcomming DBZ: RB 2 game will bring a special 30 minutes long animation to their new fighting game.
The animation will be a ramade story about the Dragon Ball Z Gaiden: Saiya-jin Zetsumetsu Keikaku game.
The game will be shipped at November 11 in Japan, and for North America later this fall.
Source: Translate.google.pt
---
===== Live-Action =====
Kochikame goes live-action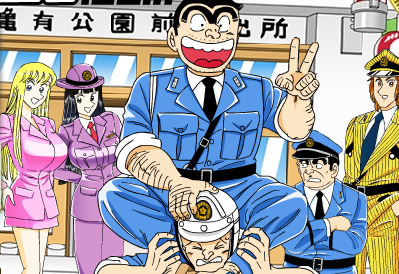 The Osama Akimoto's Manga/Anime 'Kochikame' (Kochira Katsushika-ku Kamearikouen-mae Hashutsujo) received green light for a new live-action comedy movie.
Akimoto has been behind the original manga for 34 years, the 170th compiled book was released last June and has inspired a live action movie in the late 77's, 2 anime shows (1996-2004) and 2 anime movies.
Source: Translate.google.pt
Ushijima the Loan Shark goes live-action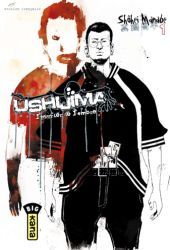 Ushijima the Loan Shark manga by Shohei Manabe is going to get his live adaptation TV series.
The story of the manga depicts the human drama in the black market world, as seen through the eyes of the titular loan shark.
The series will start Late in October at MBS and TBS.
Source: Translate.google.pt