Welcome to the 17th AFmodDB news article
A bit late due to Halloween (more like due to Gabe meddling :P), but it's finally here, AFmodDB news.
This weeks content:
* Anime
* Teasers
---
===== Anime =====
Sofuteni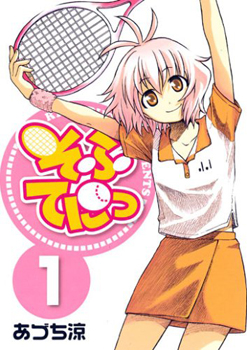 Comic Blade magazine just announced that Sofuteni manga received green-lit for the production of the mangas anime adaptation.
On the original manga, Kasuga Asuna is a junior high school girl, who belongs to a soft tennis club. Her aim is to win the national championship but such a dream has gone somewhere else in her school life filled with fancies and ecchi accidents.
Source: Translate.google.pt
Lotte no Omocha!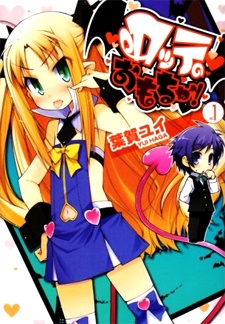 ASCII Media Works announced that Lotte no Omocha! manga has received approval for the production of the mangas anime adaptation.
The story centers around Naoya, a man who is brought to a magical world to be a candidate for the harem of the princess, Astarotte.
The manga's been runnign since 2007 and just released it's 5th volume.
Source: Translate.google.pt
Morita-san wa Mukuchi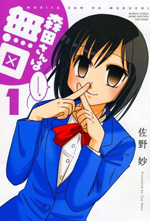 The third volume of Morita-san wa Mukuchi manga to be released on February 26, will ship with an anime DVD and a limited-edition 16-page manga booklet.
The story centers around Morita Mayu, a high school girl. She is extremely reticent and her silence and habit of looking at people's eyes straightly sometimes cause misunderstanding. The reason behind it is not because she doesn't like to talk nor because she has nothing to say. The reason she rarely speaks is due to the fact she thinks too much before speaking, thus losing the timing to speak altogether. But she lives a happy school life with her classmates. ( Myanimelist.net )
Source: Translate.google.pt
Level E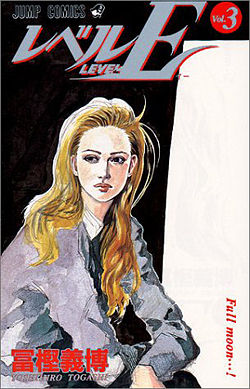 Animate.tv official site just announced that an anime adaptation for Level E manga has been given green-lit.
More information about this will be revealed in the future.
Source: Translate.google.pt
---
===== Teasers =====
Oh! Edo Rocket
North American anime distributor Funimation began streaming a 70 sec. teaser of Oh! Edo Rocket anime series.
In Edo in the mid-1800's, fireworks maker Seikichi Tamaya and his friends struggle to live under the harsh morality laws imposed by the strict city councilor, which ban all luxuries, including fireworks. One day, a strange girl stops by Sekichi's shop with an equally strange request: she wants Sekichi to build a firework that can reach the moon. ( Myanimelist.net )
The first DVD of Oh! Edo Rocket will ship on November 2.
Angel Beats!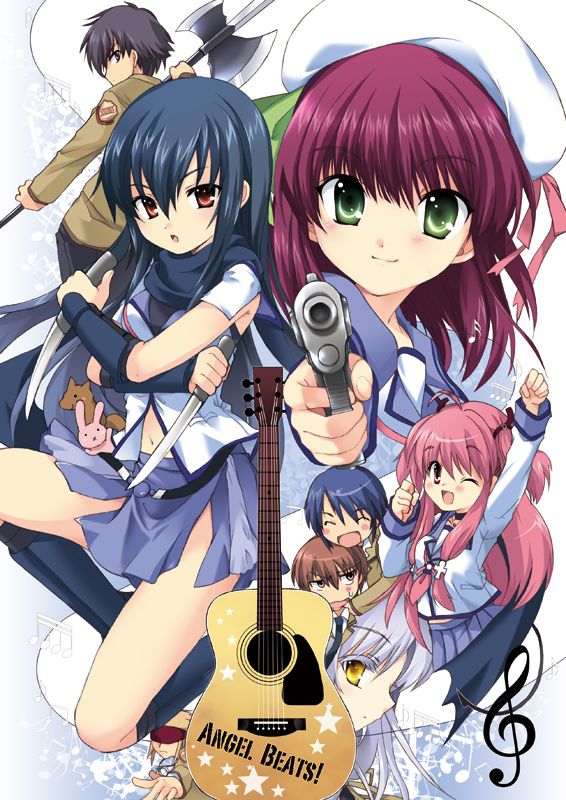 Visual Art's/Key began streaming a 30sec. preview video for the special episode "Stairway to Heaven" of Angel Beats!.
Video: Angelbeats.jp (don't ask -_-)
The 7th DVD Angel Beast! will ship on December 22 with this special unaired episode, together with the 13th and final tv episode and yet another epilogue.
Source: Translate.google.pt
Mayo Chiki!
The official site of Mayo Chiki! began streaming a promotional video for the anime adaptation of the manga.
Video: Mediafactory.co.jp
Konoe Subaru, 17, have been serving as the butler of Suzutsuki Kanade in school, a classmate of Sakamoto Kinjirou. Due to an accident, Sakamoto discovers Konoe's secret... that he's actually a girl!? Apparently she will be removed from her position if anyone at school finds out. What will unfold from this chain of events? ( Myanimelist.net )
Source: Translate.google.pt
Dream C Club
Geneon Universal Entertainment began streaming a 40sec. promotional video from the animated music video Koi Koi weekend from the first volume of Dream C Club, a two-volume DVD collection of character songs and music videos of Xbox 360 dating simulation game Dream C Club.
Mardock Scramble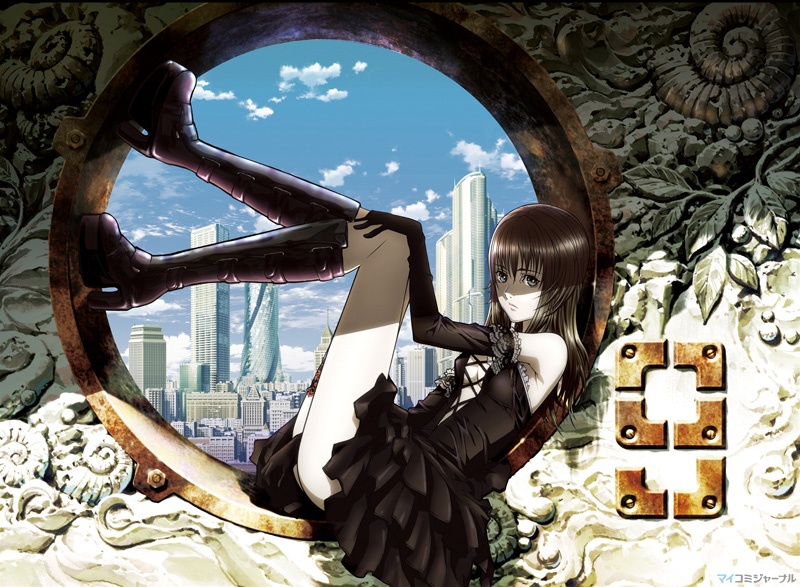 The website of King Record's Starchild is hosting a 15sec. video of Mardock Scramble triology.
Video: Blog.affenheimtheater.de
Rune Ballot is a down-and-out teen prostitute in Mardock City. One day, she's picked up by an ambitious casino manager named Shell who gives her everything she could want. Renewed by a false innocence, a false past, and now the false life Shell has given her, Ballot feels grateful. However, she can't help but be curious about why he's done so much for her, so she does some research about his past on a computer. This turns out to be a mistake which will change her life greatly. When Shell finds out what she's done, he attempts to burn her to death by blowing up her car.
Due to the high crime rate in Mardock, a new law called "Scramble 09" has given police carte blanche to take extreme and otherwise illegal measures to revive crime witnesses. With this in mind, they allow a professor to bring Ballot back from the brink of death by reassembling her entire body with reinforced synthetic fiber. When she finally wakes up, her confused mental state eventually turns toward revenge as Shell is revealed as her killer. ( Myanimelist.net )