Welcome to the 16th AFmodDB news article
This weeks content:
* Anime
* Teasers
* Games
---
===== Anime =====
Appleseed XIII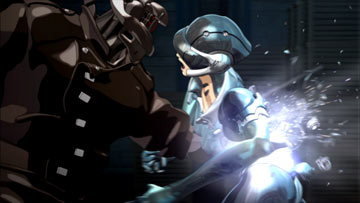 Appleseed XIII new computer animated anime series were just given green-lit.
The series won't be a sequel to the two previous movies, but will be following a new story. Like on the original manga, the story follows the exploits of the ES.W.A.T. paramilitary unit member Deunan and her combat cyborg colleague Briareos at the city of Olympus after World War V.
Source: Translate.google.pt
Maria Holic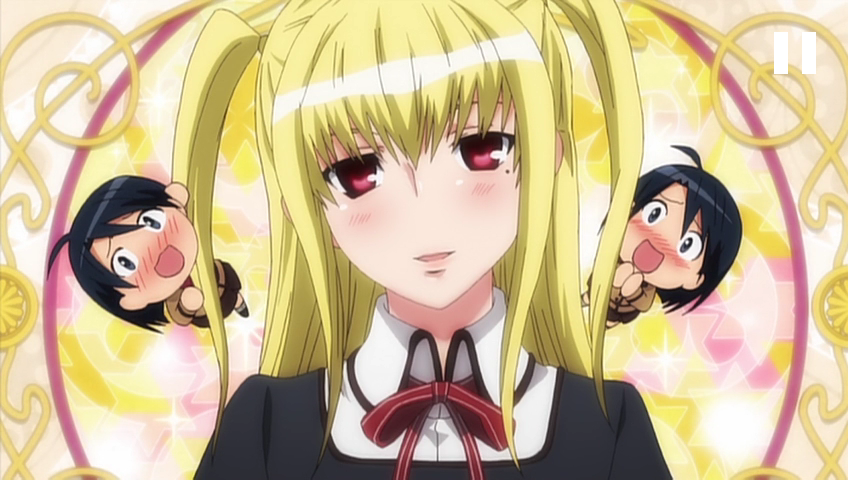 Maria Holic manga just announced that the 2nd season of the television anime series has been given green-lit.
It's not easy to find the perfect girl, even when you're the same sex! Kanako thought attending an all-girls school would be the perfect way to meet the girl of her dreams, but after her hot new roommate turns out to be a guy in drag, and catching the eye of the most popular girl in school only brings down the wrath of all the OTHER similarly obsessed girls, she's not so sure! Complicate things with a cat-eared dorm leader, her roommate's rude-mannered maid, an identical twin sister (who attends an all-boys school of course) and WAY too many attractive girls of questionable persuasions and the question becomes whether Kanako will die from frustrated nosebleeds! (Life would be SO much easier if guys didn't literally give her the hives!) Will Kanako ever find a non-polar opposite of a compatible non-opposing polarity? Let's just say that the quest for true love will not run straight in Maria Holic. ( Myanimelist.net )
Source: Translate.google.pt
---
===== Teasers =====
Kara no Kyoukai - the Garden of sinners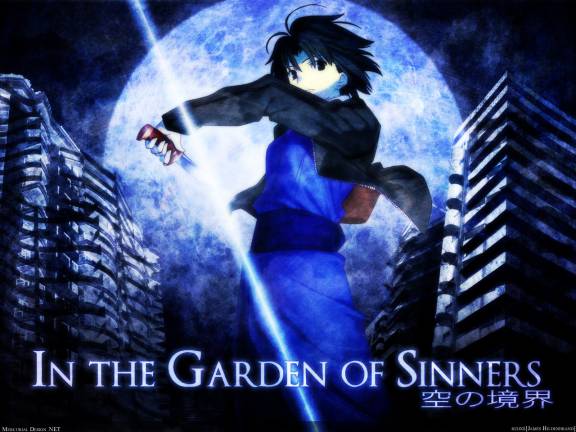 Kara no Kyoukai - the Garden of sinners rain's Famitsu website beg
Video: Karanokyoukai.com
"On the original series, when an odd string of suicides begins to occur at a local high rise building, most of the townsfolk treat it as an unfortunate series of events. One girl, however, senses something more sinister at work - especially when a close friend of hers falls mysteriously ill. After witnessing one of the deaths for herself, Shiki begins to realize that a strange connection exists between each of the girls, and predicts a total of eight will die. With seven dead and the accuracy of her prediction unclear, she sets out to put an end to the killings. Yet, as she nears the truth, she finds herself closer and closer to the brink of death; will Shiki become the town's savior, or the next victim?" (http://myanimelist.net/anime/2593/Kara_no_Kyoukai_1:_Fukan_Fuukei )
Source: Translate.google.pt
Megane na Kanojo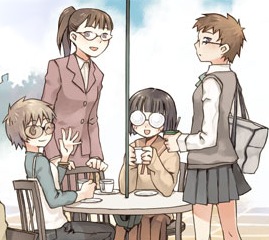 Enterbrain's Famitsu website began streaming a small promotional video of Megane na Kanojo.
Video: Famitsu.com
Short stories about heroines who try to hide themselves behind their glasses. From these girls, there's a literature club sempai, a tsundere, an airhead, an oneesan, an elementary schoolgirl, and a popular idol. Will they be able to find love?
Source: Translate.google.pt
---
===== Games =====
Suzumiya Haruhi no Tsuisō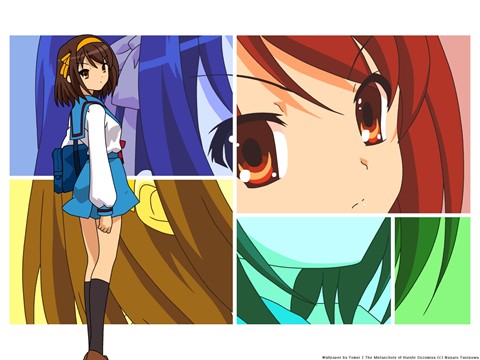 Enterbrain's Weekly Famitsu magazine revealed that Bandai will ship the Suzumiya Haruhi no Tsuisō adventure game on the PSP and PlayStation 3 consoles next year.
The game's story begins immediately after the ending of the film. The player assumes the role of the original light novels' Kyon as he finds himself at the Kita High School Festival again in a world where the SOS Brigade does not exist.
Source: Translate.google.pt