Welcome to the 13th AFmodDB news article
This weeks content:
* Anime
* Teasers
---
===== Anime =====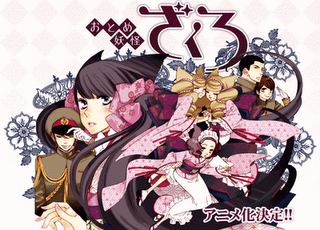 Crunchyroll anime Otome Yōkai Zakuro, starting at October 4 (tomorrow), will be simulcasting in 15 different countries: Australia, Brazil, Canada, Denmark, Finland, Iceland, Ireland, Netherlands, New Zealand, Norway, Portugal, United Kingdom, United States, Sweden and of course Japan.
The story centers around an alternate version of Japan where humans and yōkai (demons) co-exist. The government has established a Ministry of Yōkai and Humans to deal with the incidents that flare up between the two races. The ministry is composed of human representatives, yōkai representatives, and one girl named Zakuro with half-human, half-yōkai blood.
Angel Beats!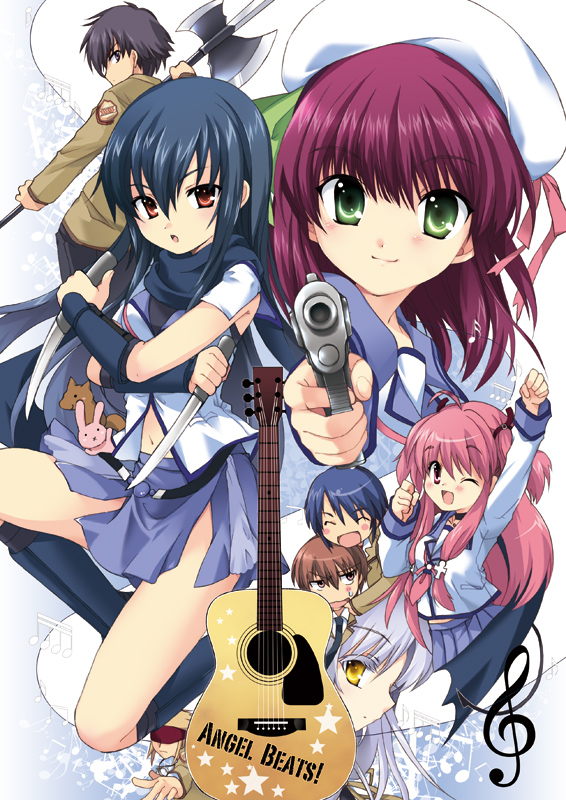 Angel Beast! gets a new epilogue. Acording to Neowing site, "one more ending that no one knows" will set an alternate last segment for the final episode of the anime.
The epilogue will be part of the home video volume for the anime.
Source: Translate.google.pt
---
===== Streams =====
Ichirin-sha
Anime Innovation Tokyo began streaming a 7min long video of their OVA.
On a planet very similar to Earth, missile mechanoids have started to develop free will, placing humans in danger... Shaleen is the last Ichirinsha (unicyclist) in the world, traveling the world on his beat-up motor unicycle. One day, while running away from the attacks of the missile mechanoids, Shaleen stops by a ghost town and meets a mysterious girl who is constantly targeted by the mechanoids. The girl has chosen to live alone in the ghost town, trying to prevent others from getting involved. The girl doesn't welcome his company, but Shaleen's pushing character gradually makes her give in little by little. However, this change in the girl's emotions affects the missile mechanoids and makes them grow to enormous sizes. What is the mystery of the girl's power? What will become of the battle against the gigantic missile mechanoids? ( Myanimelist.net )
Sora no Otoshimono: Forte
Kadokawa began streaming a small promotional video of SoraOto 2, the continuation of Sora no Otoshimono.
Da Capo I & II P.S.P.
Circus just released a promotional video for thier re-animated OVA, that will be released together with a limited 500 units edition D.C. I & II P.S.P. game.
The OVA will feature the newly animated love confession scenes of four heroines: Nemu Asakura, Kotori Shirakawa, Yume Asakura, and Otome Asakura.
Source: Circus.nandemo.gr.jp
Star Driver Kagayaki no Takuto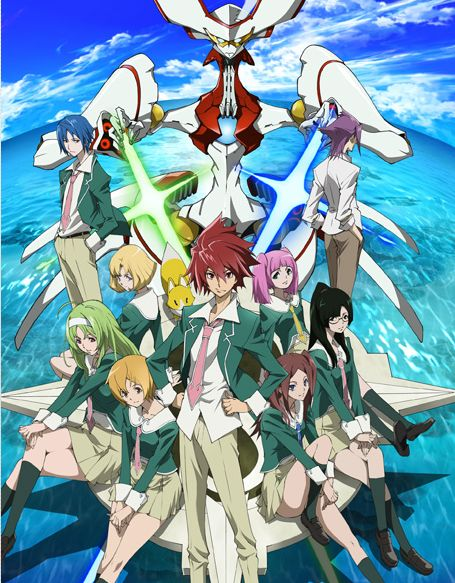 The official site of Star Driver began streaming last monday a new video.
Video. Star-driver.net
The animes story centers on a green island, Southern Cross, where a boy named Takuto Tsunashi arrives one night by swimming ashore. Tsunashi quickly enrolls in the island's high school academy, which happens to conceal a secret, twenty giant humanoid machines.
The anime premiers October 3 (today) in Japan.
Source: Translate.google.pt
Panty & Stocking
Kadokawa anime channel began streaming a conjuction of 3 promotional videos of their upcoming anime Panty & Stocking.
The story centers around two angels, Panty and Stocking, who are sent from the heavens to battle the ghosts on the planet Earth.
Source: Translate.google.pt