Afflicted Being is a turn base RPG/battler with competitive multiplayer for the PC, Mac and Mobile. The game is being developed by indie gaming company 'The King Aint Dead' base in the Caribbean and will be their 1st game. Players recruit Beings and train them in the mystery dense dungeon to battle real players. The game will be developed in unity 2D.
Our World
There was this powerful Being with a human by his side trying get Beings to unlock their true potential and stop living a mundane life. The Gods feel threaten so one of them send their son to vanquish him. He failed and not wanting to disappoint his father he set out to find the strongest Being to help. No-one level was close so he held a tournament and the winner would receive their weight in gold. In this tournament he would rank fighters to differentiate their power level and told a myth that there was a Legendary weapon at the end of an unexplored Dungeon. Now Beings are exploring and becoming more powerful in a Dungeon that was there centuries ago.
You play as a 'power hungry' human that set out to find the Legendary weapon in the Dungeon and all the mysteries the Dungeon holds. Recruit Beings to your squad, farm the Dungeon and rise in the ranks over other humans to become Kaitsuden! Thrilling RPG story with PvP as side missions. Battle other humans in PvP games to get gold to recruit Beings.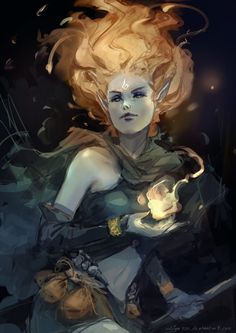 Key Features
Beings with passive, effects and special abilities.
Up to 3 Beings in combat/squad base.
Classic turn base combat.
Multiplayer/Rank competitve Play.
Free roam Dungeon with Random Encounters - loot and creatures.
Effects base strategy. Not weakness base.
Equip items on Beings and customize them to preference.
Team role composition. Tank, Damage dealer, Healer, Support etc.
Capture/recruit rare Beings.
Over 100 Beings in your squad or army.
Afflicted Being will be released early 2018.
Checkout our Facebook page Facebook.com and follow for regular updates.
Website : Afflictedbeing.weebly.com