After the first release, and people started playing Empire Rising we could see a lot of things needed tweaking, improving, or sometimes adding. We got to work on them straight away, until we got distracted by doing the 3D combat later, and then we only did the important ones. At this point we've taken quite a chunk out of the list we made and honestly I don't remember them all so I will give a run down of things that stand out.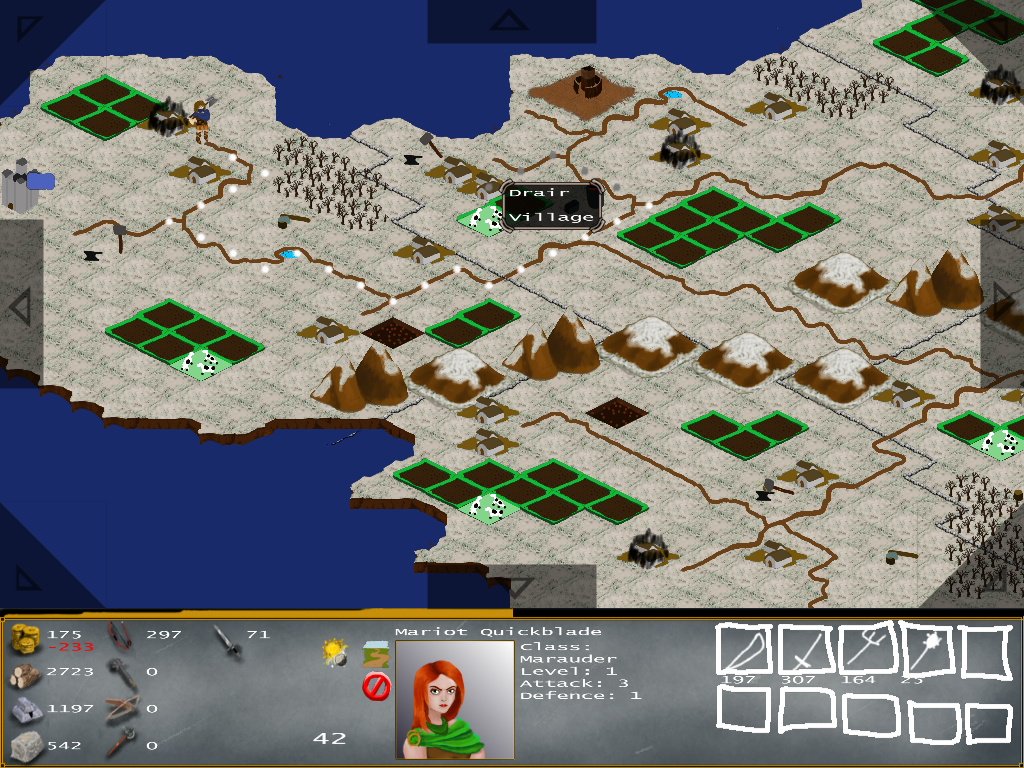 We added arrow blocks to help with scrolling. Since Empire Rising runs in your browser and doesn't capture your mouse cursor scrolling was a bit troublesome. This is now fixed.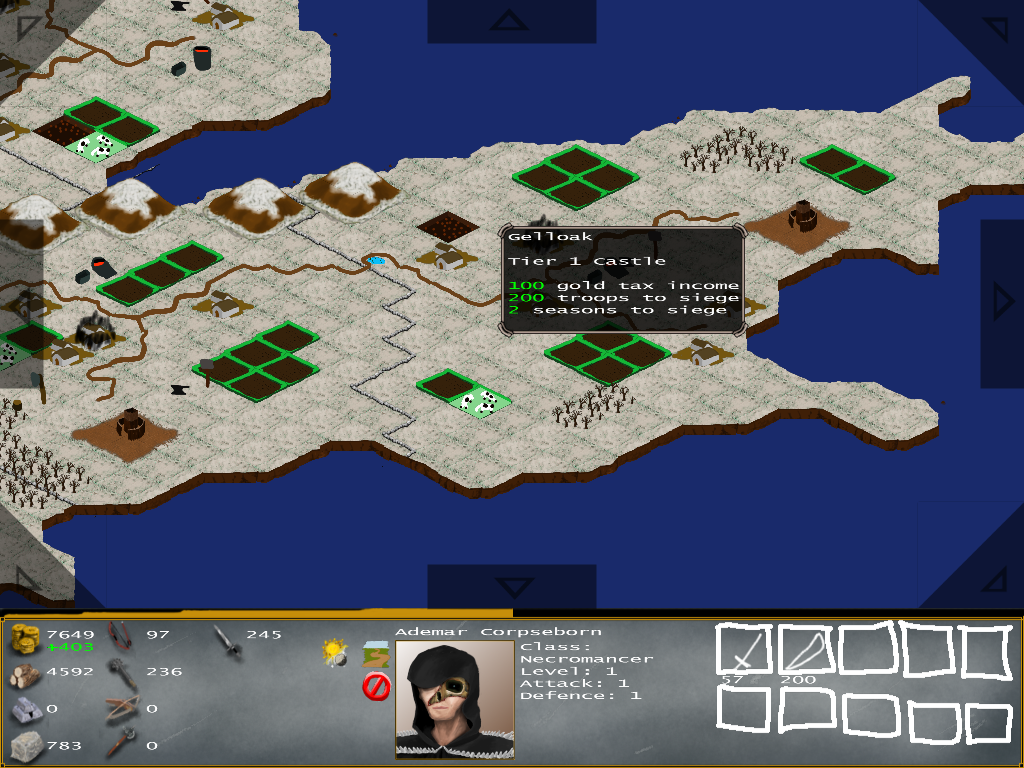 We did a lot of balancing, some of which included; decreasing the price of grain, increasing the price of weapons, and a few changes to the new 3D unit stats (but more on that later).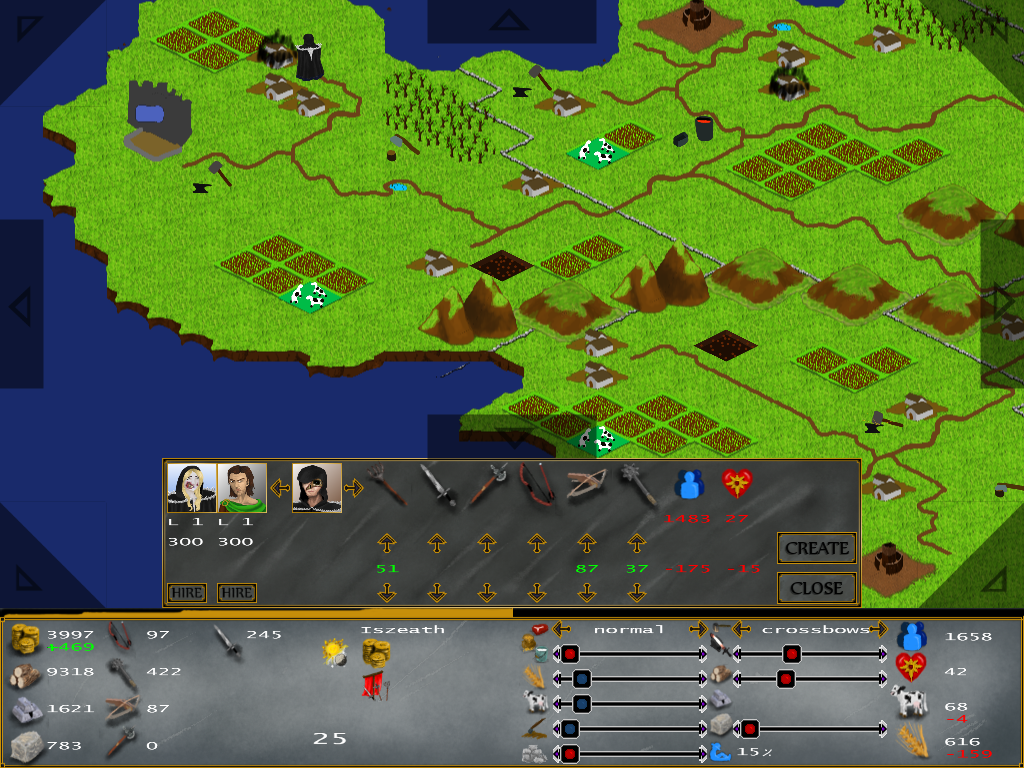 Another thing that was unbalance was the map (actually it was mostly too big and would take hours to finish) so we made a new map that was smaller and more even. Then we put in an option when you create a game to choose which map you want, Allonia being the new map.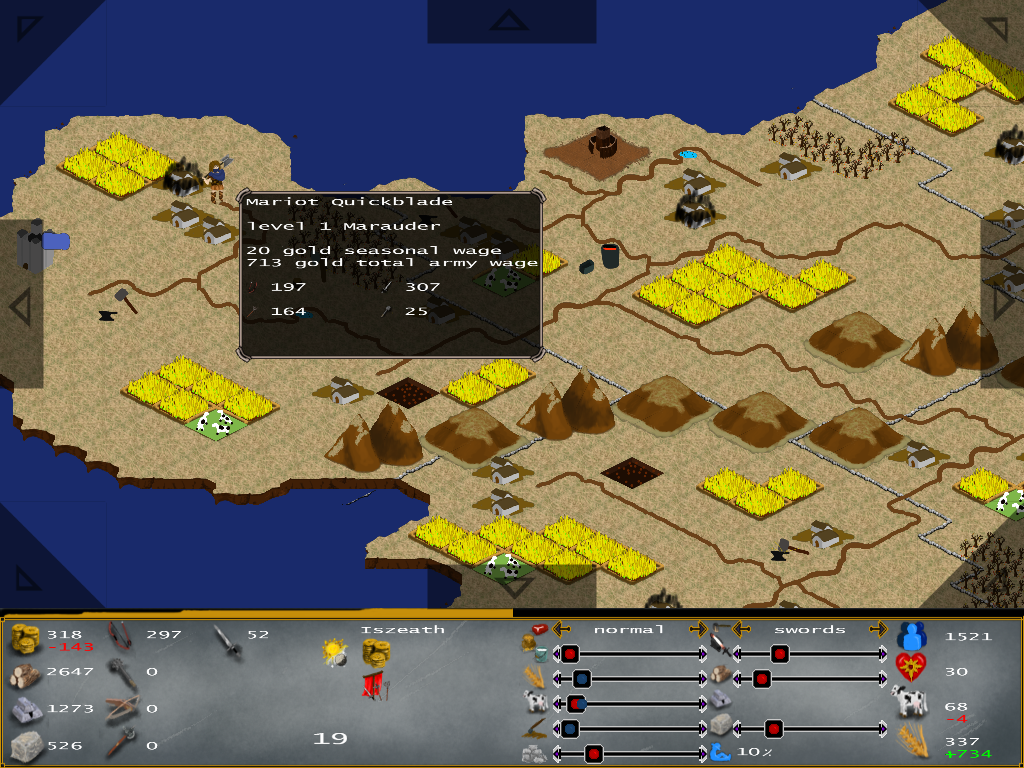 There were also a bunch of bugs that we fixed, including one that made it difficult to see if all your grain was planted or if you changed your fields at a certain time it wouldn't register. And one where the neutral Hero of the People would attack the wrong target under certain circumstances.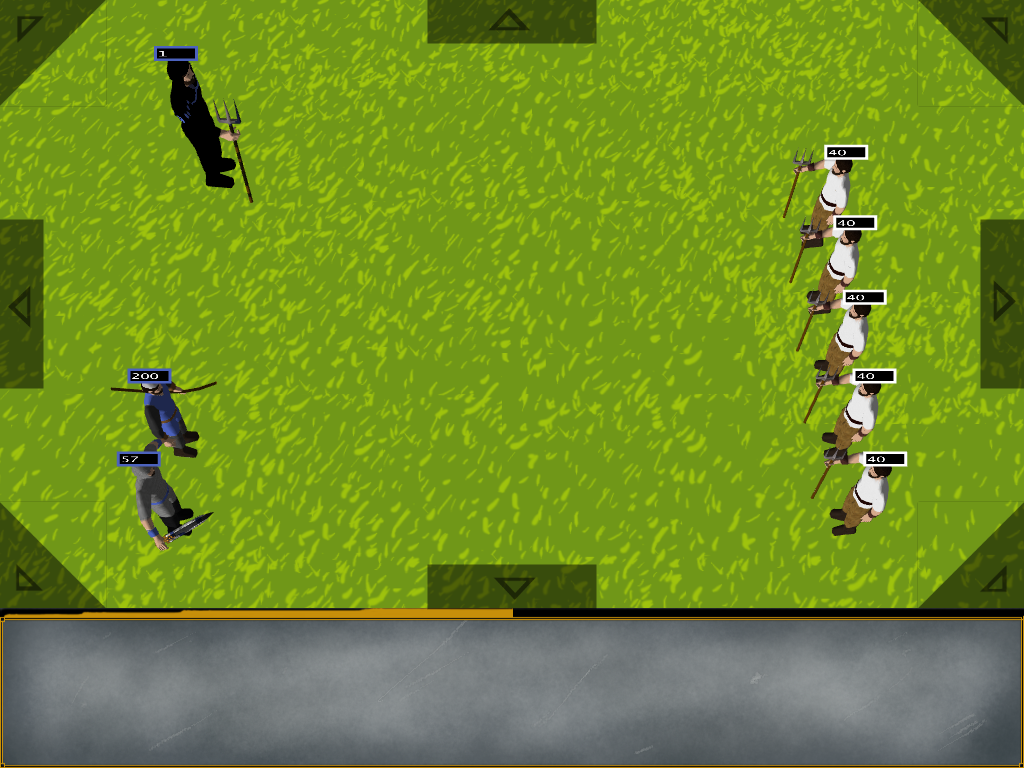 Visually we added all the hero icons and changed the player colours to be less gaudy. We spent a bit of time on getting models for the combat although they're mostly placeholders.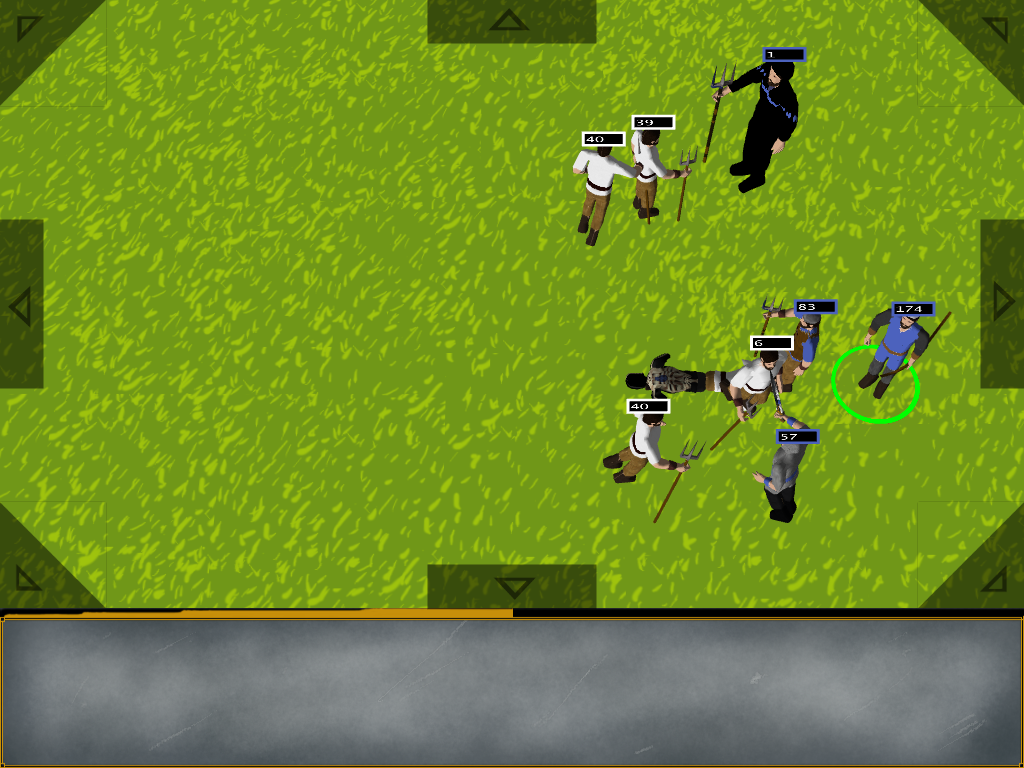 Ok, the 3D combat. We are super excited about this. It really makes the game feel alive. Now when you fight it isn't just auto calculated you go on the battle field and fight. You can control your units by clicking on them to select them and clicking to move and attack. It acts like an Real Time Strategy game inside the bigger turn based game.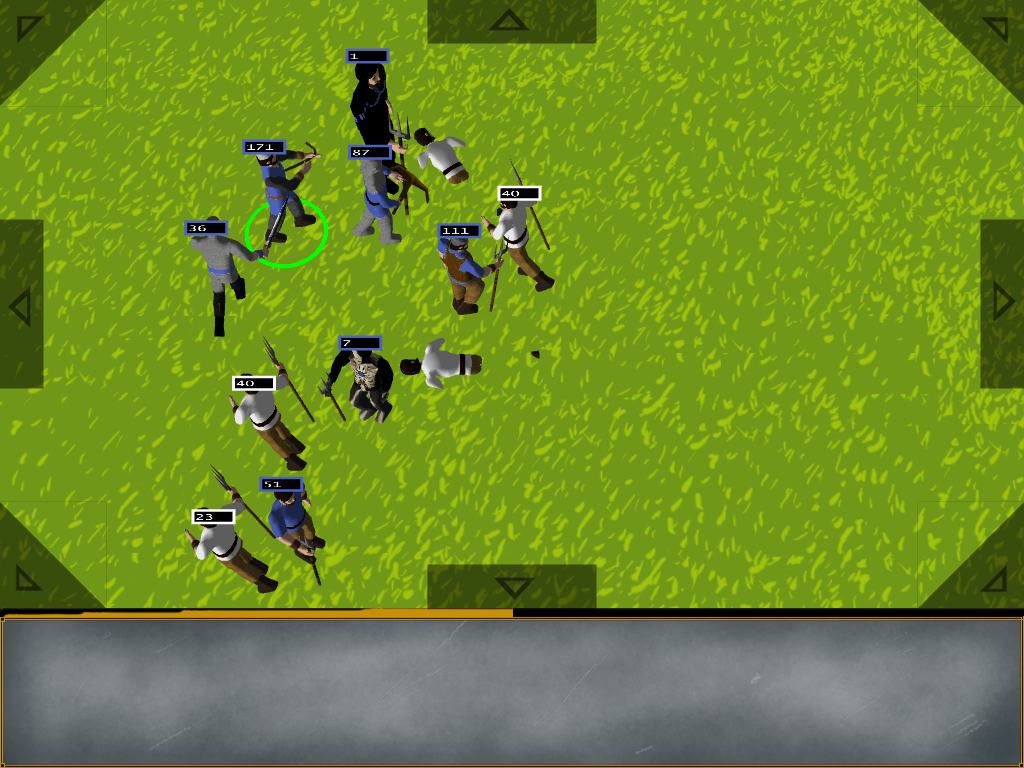 The units stats had to be reworked to compensate for the extra elements like range and speed. They all kept the same feeling though as archers will still have good attack and little defense and Halberdiers are still more defensive as some examples.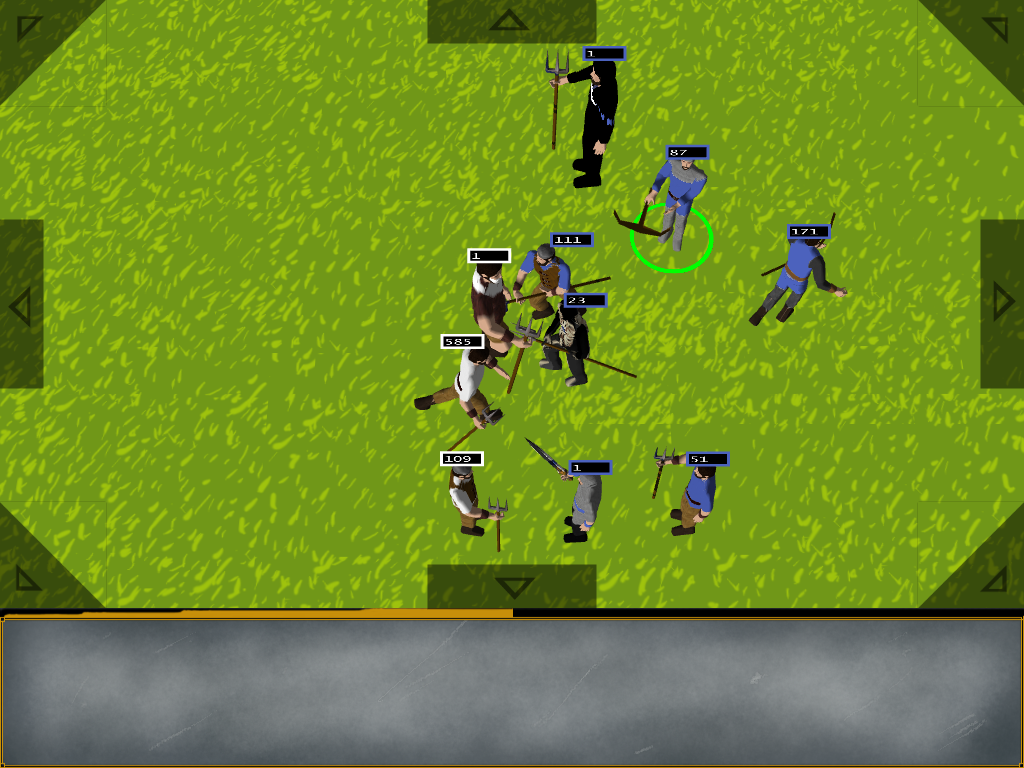 Here is a video of us playing:
We will be happy for feedback but until then there are still more points to work on. Remember you can play at empirerising.net