Hello Everyone!
Its monday morning again and that means its time to sum up additions and changes that happened during last week. Before we ll start, please note on some images there is allready new name for the game as i want to prepare you for change in advance. If you dont know why the game have to be renamed please check older news as im still pretty sad about it, but just do the rename is the only thing i can do.
Boris the gunzerker talent tree!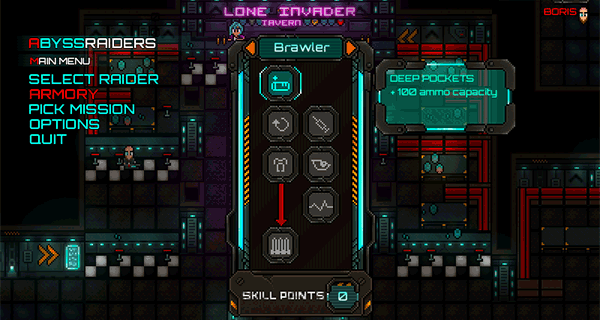 Brawler branch is about sustainability, be it bigger max ammo capacity to begin with, then we continue through ammo & energy regeneration. On third line there is interesting and important talent, the "exo suit" not only the boris encased in exosuit looks cool, but exosuit reduces the knockback of your weapon whitch is represented ingame by reduced movement speed of your character while firing. Then on forth line we have Protein Enhancer whitch give you flat 10% max HP bonus and while its not that interesting choice in the begining, the HP growth from this talent grows more significant as you level up as your base HP grows with your level providing bigger pool for talent and increasing the HP gain for its effect.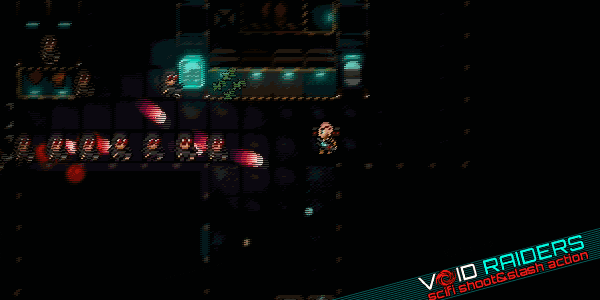 The last talent in the Brawler branch is Typhoon missile launcher. What Typhoon does? It replaces your rapid fire ability with ton of missiles whitch uses your energy instead of ammo as resource.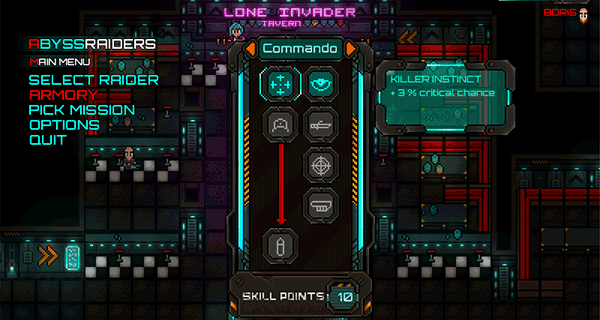 Commando branch is about damage and resource regeneration through killing enemies. We start with obvious increased crit hit chance, then we have pair of talents whitch regenerates your ammo and HP through killing enemies. Target assistant talent represented by laser sight in game and providing small damage boost. Increased crit damge increasing crit damage from 150% to 200% and very interesting choice.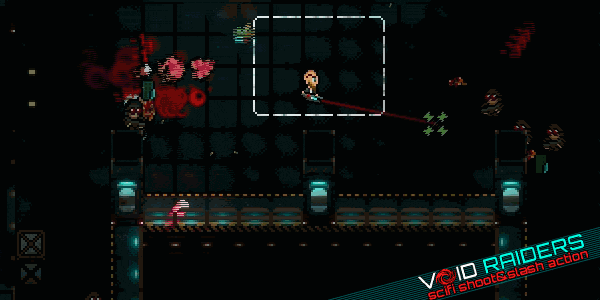 Gundrone companion! Gun drone orbits the player and firing at nearest enemy it has line of sight on providing additional fire support. Gun drone acts on its own and dont drain your ammo so its welcome support you might need while crawling throug Void Raiders dungeons.
Last talent in commando branch is Twin-linked rapid fire and it does exactly whats in talent description, it doubles your firepower when using rapid fire ability!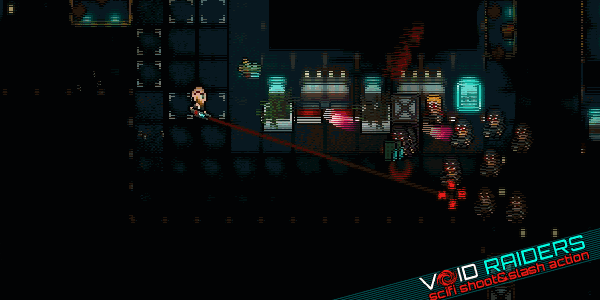 Additional changes & reinventing wheel
As you might allready noticed i added mouse aim to the game as i was forced to make this step under the weight of concept changes since the project started. Original concept counted with Space Hulk - like levels with narrow corridors and 90 degree turns and i thought i would be cool to forgot the mouse aim and let players mash more buttons, however the level design changed quite a bit and i implemented 8 directional aim. It was quite cool for a while but as i started designing more levels i found this way of shooting really limiting when considering level layout as i wanted to eliminate the moments of frustration when you just cant find an angle to shoot at the enemy right in the begining.
Thats why i made the decision and implemented mouse aim. Basicaly same thing like while developement of my last game happened, i have that "wheel reinventing" feel.
I must admit the game plays much faster now and its more...lets say "dynamic" however the game became easier.
What i did next is proper path finding implementation and now the enemies wont get stucked at the corner. In addition i boosted speed of the enemies when they are not on screen. I decided to do that as there were blank moments during the gameplay when you killed everything in sight and it took too long until more targets arrived and i did not like that.
In Void Raiders i want to force player to run around as when you ll stand still for more than neceseary i want you to be swarmed by tide of enemies. I must say giving basic enemies ability to sprint towards you through level and then slowing them to their intended speed when they arive on screen really helped to create desired momentum.