Ok, first up, let me clarify that "A Grim Tale" is NOT dead! This mod is alive and, if not kicking, then prodding things with a sharp stick.
You may have noticed a drastic change in my map, poster and general everything, I suppose I owe you all an explanation:
Due to technical difficulties, and I mean big ones (Maps not compiling, L4D crashing, zombies not spawning, etc…) I have completely redone my map. The new AGT will still be keeping with the old horror movie or "Hammer Horror" theme, it will just being doing so in L4D-esque fashion, a hybrid of themes, as it were.
The first chapter still has a swamp, and the finale will still be on castle battlements, but I've dropped the whole green-mist style mapping because it was causing a massive amount of issues.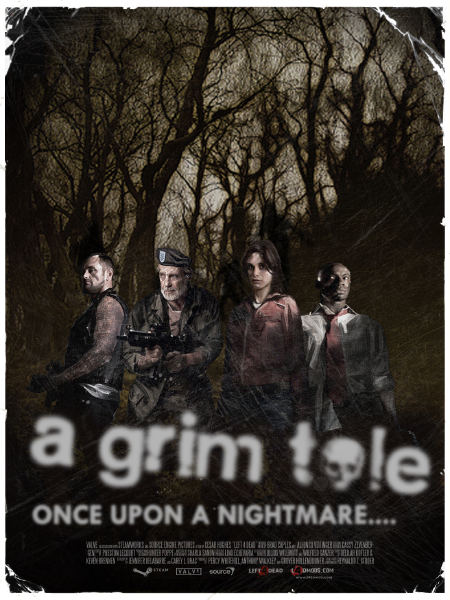 !!!ATTENTION LEFT-4-DEAD MAPPERS!!
!
My map needs a nav mesh and I don't know how to make them! If you are a Left-4-Dead mapper who knows how to do nav-meshes PLEASE PM ME! I will send you the most recent compile of my map and you will be given a place on the AGT team!
Thank you for reading.