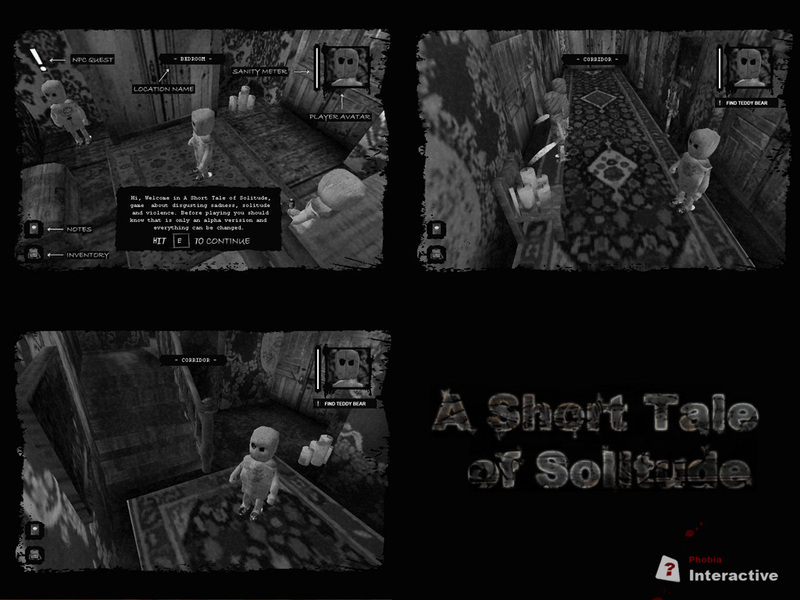 Hi, today i want to show you a new our project with codename A Short Tale of Solitude. Story about sadness, violence and solitude of course. The game is set in a northern -France during the first world war somewhere in a little orphanage where the kids was leaved for their own fate.
At beginning everything easy going but after some time kids start to fight for food and rule. Orphans was shared for four groups ( for example : The brotherhood of the red sock) and they choose the leader who decides who is a friend and who is an enemy.
The player takes the role of Sebastien, boy who lost a both father and mother. Observing the events of his eyes we can see a train trip to a orphanage, abandonment kids and misunderstanding in the community of orphans.
A Short Tale of Solitude is a game of the border adventure, survival horror and slasher convention made in black and white. "Non template" models and textures were used deliberately to emphasize the surreal journey through the world of the imagination "sick" child.
Sorry for mistakes in grammar and sentence structure, our English is calling for vengeance. Greetings for all who are interested in our project