What is the mod actually about?
Mel ,who orignally you was going to play as in co-op, finds herself testing in GLaDOS's stock piled chambers. Pretty soon she comes along a personality sphere, called Virgil, he is the keeper of the chambers, keeping them clean and tidy. You bump into him whilst he is cleaning a test chamber, and he reveals a plan to escape whilst GLaDOS's back is turned, as she is currently focusing on the co-operative testing initiative.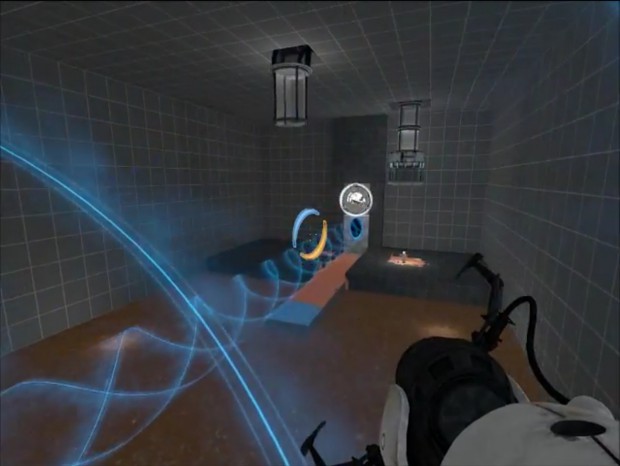 What is Virgil actually like?
Virgil is a very strange sphere. He has been extremely lonely for so long and would do anything for the slightest bit of attention, which is why he becomes extremely annoying. He plays pranks on you as he feels that he needs a reaction, a laugh or a scream from you, when you cant actually speak (Yes, your another mute).
How will Virgil play out in the gameplay?
Lets think of Virgil as half GlaDOS and half Wheatley, when he is plugged into the panels in the walls he has lots of control over the facility, which he doesn't really understand how to control. Some chambers you leave him in the wall and let him just get parts of the chamber ready for you, although some you have to take him all the way through the chamber with you to get him plugged in to the next point.
Are you introducing any new elements to the game?
New testing elements sound extremely exciting, and we are looking into ways of implimenting new mechanics into our mod. We are very likely to include diversity vents, chambers in which some parts the gravity is different, and even time travel portals. All will be revealed soon.
How is the difficulty in the mod?
This is the place we want our mod to stand out. One of the things that makes portal 2 great is that any one can solve the puzzles and come out feeling like a genius. So many mods released today are made to be extremely difficult so not everyone can solve it, we want to avoid this. The difficulty will be a perfect balance, someone thats never played portal before can pick up our mod and play it right through, and a portal veteran will not feel bored going through the maps. We start off by retraining the key concepts straight away within the first couple of chambers before moving on more advanced chambers. Essentially it is going to have a slightly steeper learning curve to portal 2, but the difficult will be on of the key features of the mods.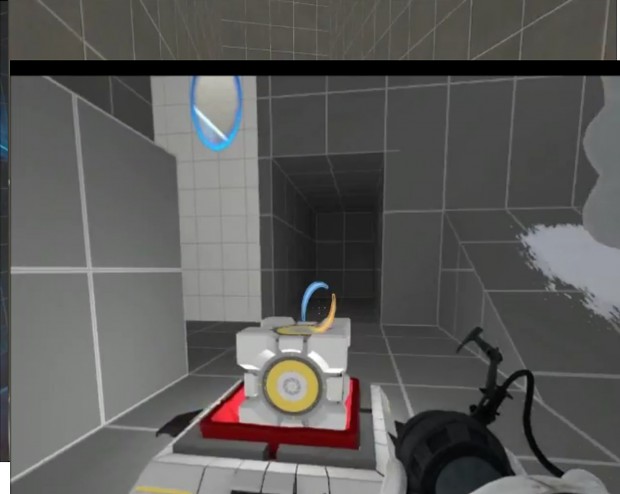 How long will it take to complete?
When we first planned this mod we wanted to make it around one hour long, although we have had so many ideas for chambers and story line elements, now it looks to last quite a bit longer. At this point we honestly can not say how long it will take to complete.
Will you include already established characters or link this to the official storyline in any way?
Well that is a balanced answer as we have decided to avoid using old characters, simply as we feel that not having their actual voices does not feel right. By playing it safe using our own characters, they can talk about the events of portal 1 + 2 from their own perspective in their own way. The story is set during the co-op campaign and we want to link this in some ways to our story.
Is the mod more story heavy or puzzle heavy?
We have found the perfect balance between these. Portal is about puzzling and its important for us not to forget that and get too carried away with complicated plot lines. We simplified the story a lot to what we had orignally planned, for the main reason of that we dont want to create a story that fits into the portal universe now, but when valve releases more portal stuff, that wont fit into the portal storyline anymore.
Will you be following traditional portal memes?
Simple answer is no, not really. All of portals memes have had a good run but have run themselves dry due to overuse in mods. Bring on our own memes, and lets just hope the catch on. No info on what there are yet..
Any more information on the song?
Were keeping that to ourselves at the moment, only that the credits song will not be a video, it will be during a very neat interactive credits sequence, that all portal veterans will love...
Will you release in other languages?
The simple answer to that is, if we are successful and people like the mod, we will try to find some of our players to help us translate it, but it will be english only on first release.
What systems will this be released on?
PC to start with, then we will port it over to MAC. But Valve has said that they want to bring mods for portal 2 onto consoles, so who knows, maybe we can release on Xbox 360 and PS3 too...
"Portal Stories" Does that mean more after?
We hope so, we hope to write and release many portal stories, different characters stuck in aperture... The release of more really depends on the success of this mod... Lets hope for the best!
When are you expected to release?
It is extremely hard to say at this stage in development. But luckily, almost all of our developers are free from all responsibilities all the way through until september, so expect a hell of a lot of work to be done through then, and possibly even launching in septemeber. We'll have to wait and see.