Speedrun. It's a concept I was kicking around during the school year, while I was busy working on Robo's World 3, Zarnok Fortress. Eventually, I came to a solid plan about how the gameplay mechanics would work, and I set out a challenge for myself; finish a game in only 2 months.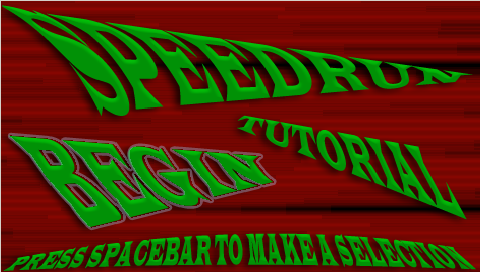 Graphics and programming by me, the music was created by Kevin Macloed; Incompetech.
SpeedRun is available now on PC!

Arcade Action at breakneck Speed!