Update #030
If this is your first time, there is already lots of content to explore with updates every Wednesday and Saturday live on Twitch with development and game play. Go follow and get notified as I begin the stream. All development streams are uploaded to the Baby Duka YouTube Channel. DASH stands for Danger Action Speed Hero - the ultimate 2D, low-res platformer creation tool. The official reveal of the prototype was on 1st of February 2018. I'm a solo dev doing all the stuff myself so far ♥ The game is being developed in Game Maker: Studio 1.x
---
New Weather Implementation: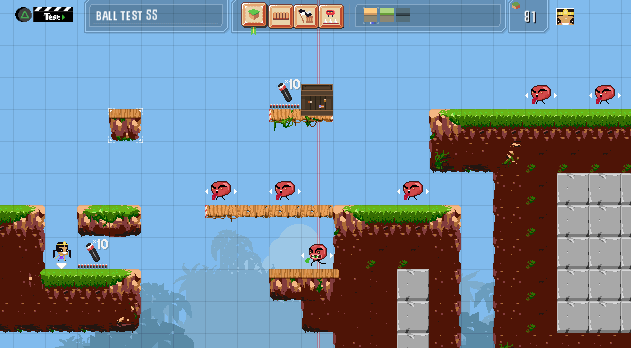 New options in Level Editor:
Rainy - Makes ground slippery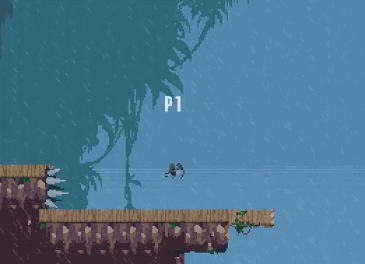 Stormy - Blows a strong storm causing the player to be blown backwards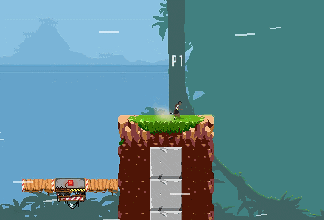 New Water Splashing Effect:
Adding a bit more life to the water
Magic Blue Balls & Special Powers:
A first step in adding the Special Powers is to make sure they can be triggered by something. I've spent quite a while designing this system: gather 6 Magic Blue Balls to unlock your Special. More about that next week.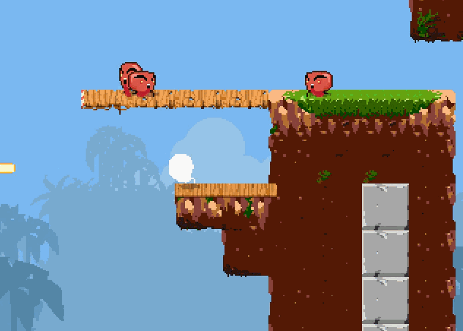 Things are moving fast so I don't have much time to write today :)
Next week mrBmagic will visit the studio and help test the 2 player mode!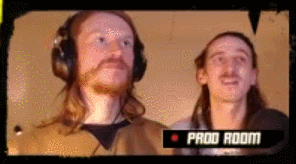 ---
Follow on Twitter to catch up on the development 24/7!
Thanks for reading, once again, and stay tuned!

DASH ON!
- Jake, Baby Duka studio (Copenhagen, Denmark)
NEWSLETTER on the new website ► babyduka.com
Open development stream ► twitch.tv/BabyDuka (Wednesdays 8 pm GMT, Saturdays 6 pm GMT