Update #029
If this is your first time, there is already lots of content to explore with updates every Wednesday and Saturday live on Twitch with development and game play. Go follow and get notified as I begin the stream. All development streams are uploaded to the Baby Duka YouTube Channel. DASH stands for Danger Action Speed Hero - the ultimate 2D, low-res platformer creation tool. The official reveal of the prototype was on 1st of February 2018. I'm a solo dev doing all the stuff myself so far ♥ The game is being developed in Game Maker: Studio 1.x
---
Updated Tileset - Alien instead of Mech:
Ever since the prototype I haven't been satisfied with the Mech theme. Originally I had a different idea of how to set up the themes. And for a while the Mech theme hasn't really found its place. The solution was to change the theme and palette to fit the more dark and high contrast metallic and alien world. Adding some slime blobs, some mysterious tanks with Slapper fetuses in the background and some darkness in general really put you in the mood for that metallic and hostile environment.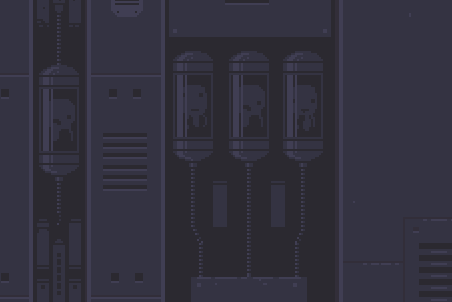 (Part of the dark Alien Spaceship background)
The new name of the second tileset is Alien and the backdrops are City Ruins and Spaceship.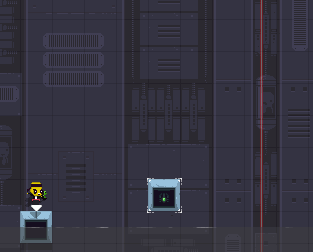 (Auto-tiling with the ground detail tiles)
The Head Jump:
Several people have come up with good ideas to really make the enemies a solid challenge but still a stupid foot soldier. Before the player was able to move the hero through the enemy and it felt and looked wrong and too easy. Instead the Slapper now slaps you to death if you're close enough and the Spitter is just so poisonous that you die immediately as you touch it.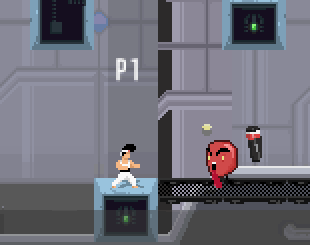 (The Slapper's deadly tongue)
Except! If you jump directly on top of their wobbly red bodies: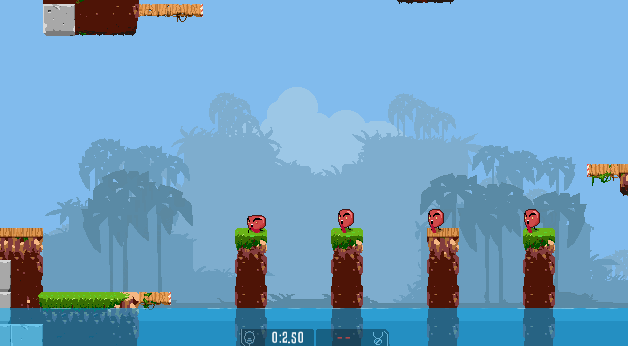 (Bounce, bounce, bounce, bounce - much better with sounds, so come join the stream!)
Very Tight Pause Game System:
Another box to tick is a very tight pause game system! I finally made a nice script to capture the screen, save as a png, deactivate all instances in game, and display the png and a menu overlay. FINALLY I can do 1) Spawn 2) Run 3) Bad Run 4) Retry! 1) Spawn etc. And it feels so good. For over three months I have gotten used to placing a deadly tile close to the beginning in order to use it as a Retry-function. How strange a choice but sometimes it goes that way right. Better late than never is the slogan of the company's programming department and it feels like drinking water after a long time in a desert...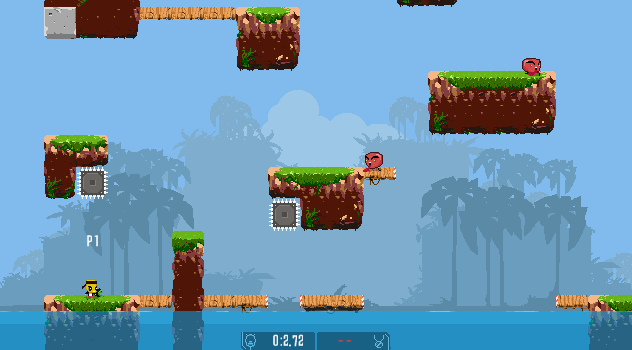 (Speedrunner feature: Quickly restart your run if you already know it's not going to be good)
Precise Bullets:
A bit hard to notice but there were some silly cases of bullets not inflicting damage/hitting targets and it was obvious that the bullet instances are moving too many pixels per step for real math to take place. In other words: I needed to just get on with the collision_line scripts. So I did. It ended up being a mix of both collision_line_list for the wooden boxes so that the bullet can just penetrate an entire row of dry, wooden boxes without stopping the check, and collision_line_first for the metal boxes which can take heavy damage before breaking. For the enemies I'm still 'just' checking the hit box per step for bullets and it works. For now :)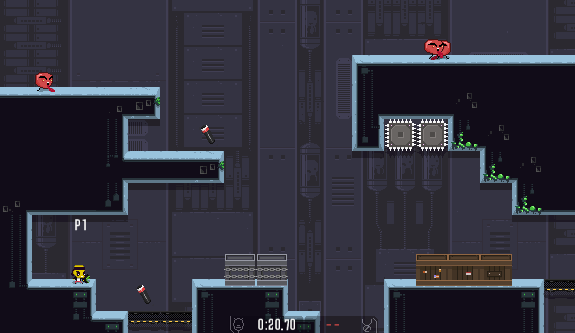 (The polished metal boxes and the easily destructable wooden crates)
That's it for today! If you are able to catch tonight's stream, you will see me explaining the rest of the early alpha development and hopefully some Alien gameplay!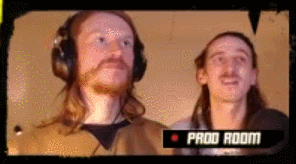 ---
Follow on Twitter to catch up on the development 24/7!
Thanks for reading, once again, and stay tuned!

DASH ON!
- Jake, Baby Duka studio (Copenhagen, Denmark)
NEWSLETTER on the new website ► babyduka.com
Open development stream ► twitch.tv/BabyDuka (Wednesdays 8 pm GMT, Saturdays 6 pm GMT