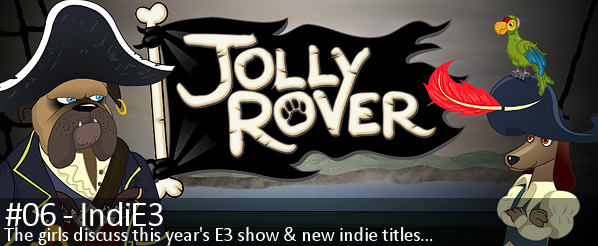 Of course, several new games were released on the various digital distribution networks, with Dogfighter, Vizati, and Eversion HD all three seeing releases. Aside from these great games to pursue, the Indie Games Magazine recently got an overhaul and the girls discuss the new look as well as Overlord Ror's contributions to the magazine.
The IndieDB.com was announced this past week and 2 Girls 1 Game is featured prominently on the site with our own group. If you're interested in showing us support, you can join the site and either track or join our group in order to boost our popularity there. Our announcements here and there will be the same, but the IndieDB.com group will only receive announcements regarding new episode releases, whereas our website will feature new releases and written reviews for games that we enjoy.
Our winner for this week's contest was iLag, who had a very profound knowledge of adventure games that was illustrated throughout all of his comments. Enjoy your copy of The Whispered World, iLag! To carry through with the give away spirit, we have another give away for you awesome folks. The Humble Indie Bundle was a few weeks ago, but Mahkia and I purchased an additional copy to give away on the show. If you're interested, listen and post your comment for a chance at winning six great games.
As previously mentioned, our One Game Pick this week is Jolly Rover, a great adventure game by Andrew Goulding that you can check out on Steam. It has achievements as well as Steam Cloud support with an awesome pirate-y story and great voicework and artwork to match. If you're a big fan of adventure games, this is one game you won't want to miss. Check out these screenshots below, or go and give Andrew your support by purchasing the game! Continued on the 2G1G website...