Kopanito All-Stars Soccer is an arcade soccer game in development, inspired by Sensible Soccer, Kick Off and Nintendo World Cup. Kopanito mixes fast and skill-based gameplay with super-moves: fantasy elements that you won't find in real-world soccer simulation games.
Latest gameplay video
This video presents a single friendly match in a 1 vs 1 local multiplayer game. We've added some graphical effects lately: depth of field, color overlay and stadium shadows. No super-moves on this video yet!
Super-moves
We've replaced wall super-move, which was uninteresting to us with this: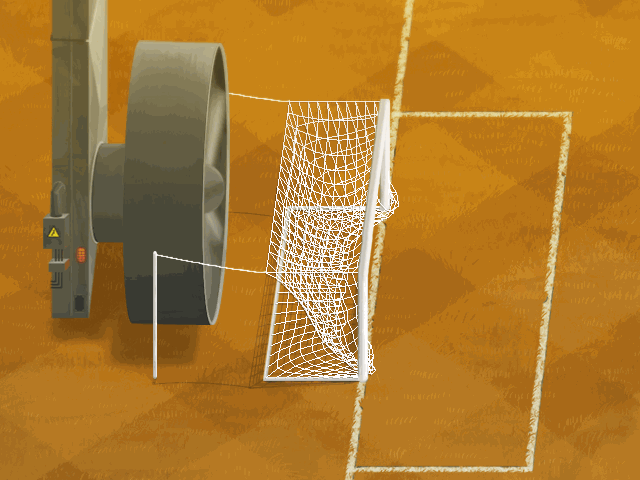 This is Windmaker. When activated, will blow out everything from the goal line, including ball and players (goalkeeper may have hard time to tend goal though).
Steam Greenlight on the horizon
We'll be hitting Greenlight in few weeks (currently Kopanito is in concepts section only). Please follow us, so you'll know when we need votes on Steam.
---
Kopanito on: KopanitoSoccer.com | Steam | YouTube | Facebook | Twitter