Hello and welcome to the latest Zazmo Arcade Pack update!

Let's get rolling with today's update since it's all show and tell for you!

Zazmo beta Sign up!

FIRST UP – Do you want to be part of the Zazmo Beta program? You only need an email address and a Steam account to apply! Check out the form here and apply if think you have what it takes for AWESOME ARCADE ACTION:

Zazmo Beta Sign Up: Bit.ly

Main Menu work

We got in main artwork for the title screen and started work on the game menu system. As you can see we're keeping the theming we used in Boss 101. We did expand on the look but I think you might like the new game selection bit as one of the better parts!

Check this out!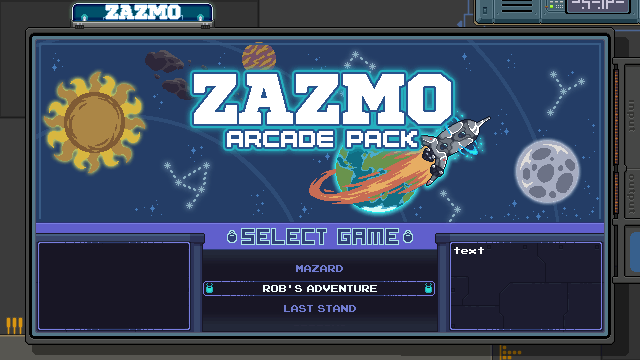 Game Selection

The whole idea is to give you something to access the games and options you want quickly. You can see here from the WIP shots we allow you to select your game and option with simple scroll and select motions.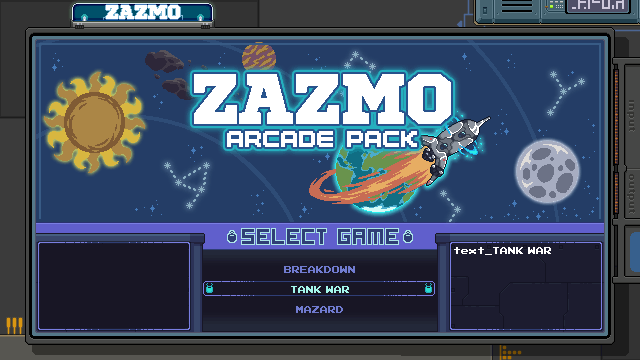 Game Improvements

Every game in the arcade has co-op and single player modes. Some of the games even allow head to head against a buddy. Below are just a few of the thing we did this week to improve various games and game mechanics

Tank Wars – Breakable walls

Tank Wars has an option to allow breakable walls when playing head to head! No more sneaking around!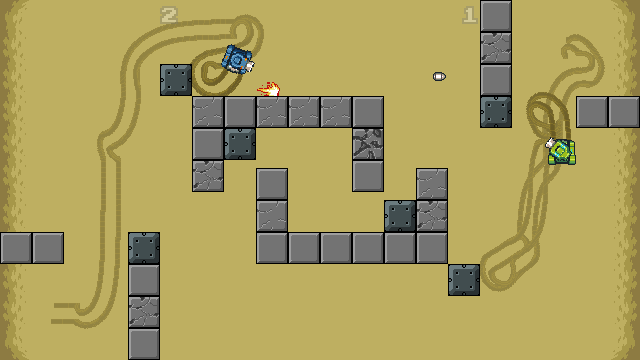 Breakdown Head to Head – Power Drop

The better you do in Breakdown the more you charge the 'drop bar'. What this does is allow you to drop more brick layers on your opponent to, ahem, roughen up their day. Haha. Watch this ten level drop happening when the drop counter hits zero.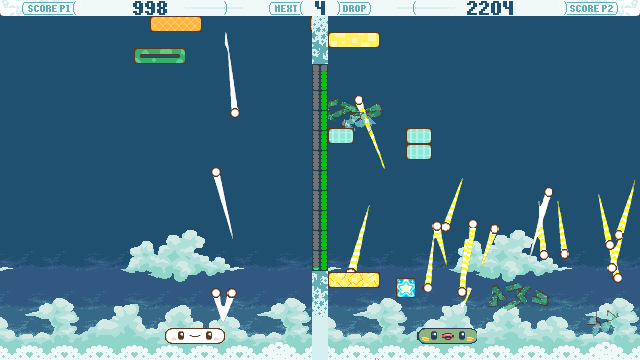 Mazard – Three new maps

Here's just one of the three new maps for Mazard. All maps are for co-op or single player use!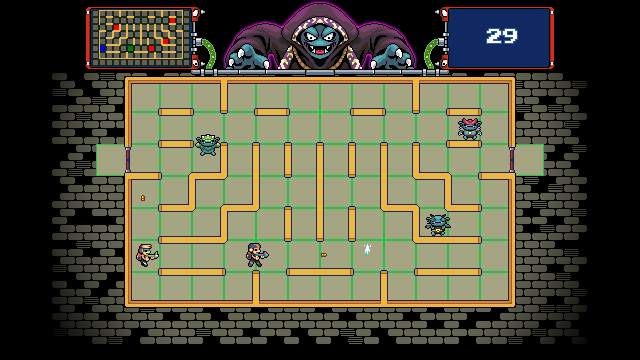 Last Stand – Gameplay tuning

We dove into the game Last Stand and started tuning AI and player movement. Here's a sample: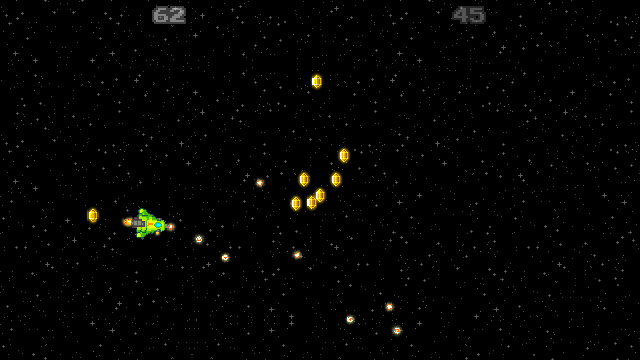 Gameplay session with Matt (Toborprime)

Friday night we sat down with Toborprime and had a long session of Zazmo Arcade gaming. You can check that out here and we recommend you do! You'll get a first hand look at all the games in the arcade pack as they are meant to be played!

YouTube Link:



Ok – more to come and talk with you soon. Remember to check out our Twitter for news and announcements about live streams and contests! We want you to be part of this development!

And as always – LIVE YOUR DREAMS!

-Tim

Zazmo Arcade Pack Info Roundup
Estimated Ship, 1st Quarter 2018
Steam Store Page: Store.steampowered.com
Please wishlist us on the Steam Store if you would be so kind!