Hello and welcome to the Boss 101 Weekend Update. Lots of news as well as results from the Suggest a Hat contest are in this update! Let's get moving shall we?

Hat Contest Winners are HERE!

First off – we had originally planned to have three hats made for the contest but since there were so many great suggestions we upped that number to SEVEN. That's right we picked seven hats from YOUR SUGGESTIONS to be put inside Boss 101. We had nearly 200 entries across seven websites and THANK YOU SO MUCH for taking a moment to suggest something to us!

The winners are below and as you look at them please consider the following points if you don't see YOUR particular suggestion in the winning bracket.

- Some entries were copies or close to hats we already had in the game. As a reference we had nearly 300 hats in Boss 101 BEFORE the contest. Many suggestions ended up being close to hats we already had and they didn't make much sense to do again.
- Your winning suggestion might have been combined with a similar suggestion. We had a few duplicates and some of these were chosen by the team.
- Your hat suggestion might have gotten modified to fit the Boss 101 style. This is not a slam on anyone's suggestion but it is part of our effort to stick with the art style and game themes we have.
- Any suggestions we didn't choose and isn't already being done is now on list of possible hats for Boss 102. So much good stuff will not go to waste!
- If your hat idea wasn't picked you're still a good person and we love you!

Take a moment to check out the selections below. Each selection has a sample animation as well as a sample of the new bullet you get when wearing the hat.
Hat 1
Cat ears and paws bullet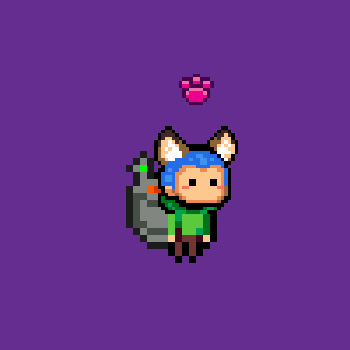 Who doesn't love to wear kitty ears?! You can in Boss 101!
Hat 2
Bin with garbage bag bullet
Take the trash out with hanging out in the bin
Hat 3
Old school bank robber and money bag bullet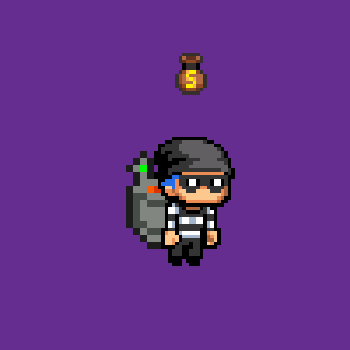 Clean 'em out!
Hat 4
Clown Hat with spinning water flower bullet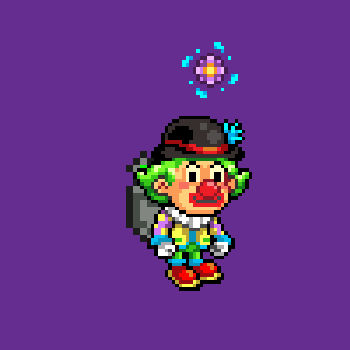 Clowns can be scary or your friend. You decide!
Hat 5
Bird Nest hat with bird and egg bullet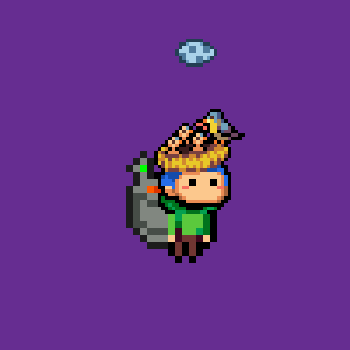 Look at those little cute birdies!
Hat 6
Old School Arcade enemy with retro bullet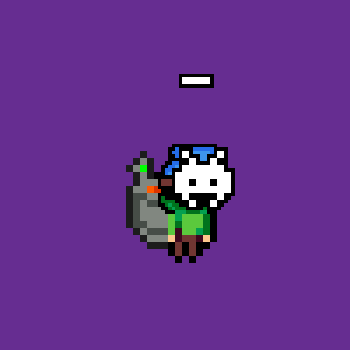 Invasion Time!
Hat 7
The kind of a hat a cat might wear with umbrella bullet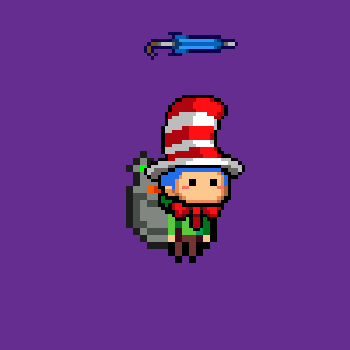 You can have lots of good fun that is funny with this hat.

A sample of the clown hat with bullet in action in the game!


OK – hope you enjoyed this look at the winners and thank you so much if you took a moment to enter and participate. We appreciate all your support and words of encouragement as we near release!
Boss 101 Screenshot
Today we are highlighting a Boss 101 hat of none other than Martin Millar (Bocuma) who contributed some of the tunes you will hear in Boss 101.

Check out his music here: Bocuma.bandcamp.com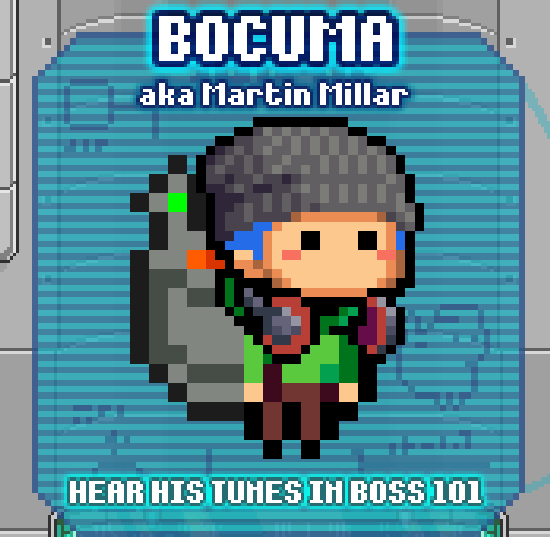 Next week – Development News as we Near Ship!

Big development update next week so tune in then for news of our progress to shipping!

Till then thank you again and remember to always LIVE YOUR DREAMS!

-Tim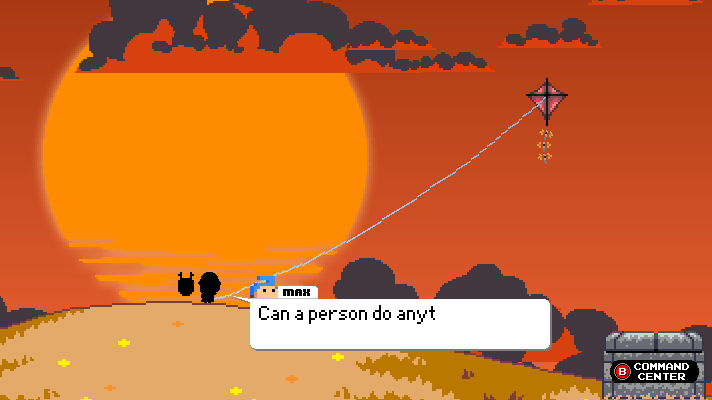 Boss 101 Info Roundup
Release Date: 2017
Planned Price: $9.99
Boss 101 Steam Store Page: Store.steampowered.com
Please wishlist us if you would be so kind!