Hello and thank you for joining us again in another weekly Boss 101 Update. Let's get on with the show, shall we?

How to Make a Hat in Boss 101

With all the talk about hat contests we wanted to revisit how we make hats for Boss 101. In the three plus years of development a lot of ideas have come and gone but hat making has stayed the same. Why you ask? Well, we hit upon a pretty simple way that works well for us though YOUR mileage may vary.

Boss 101 has limited animation on the main character. That's as much a decision based on team size and time as it is on style. One of the side effects of this was making costumes or hats is MUCH easier. We basically use hat stickers to cover up the main character. This can be a partial or a complete cover but the result is the changing of the appearance.

Another nice thing is we can add in minor limb animation and eye blinks for maximum cuteness! Check out the behind the scenes below!

Setup with all hats in a file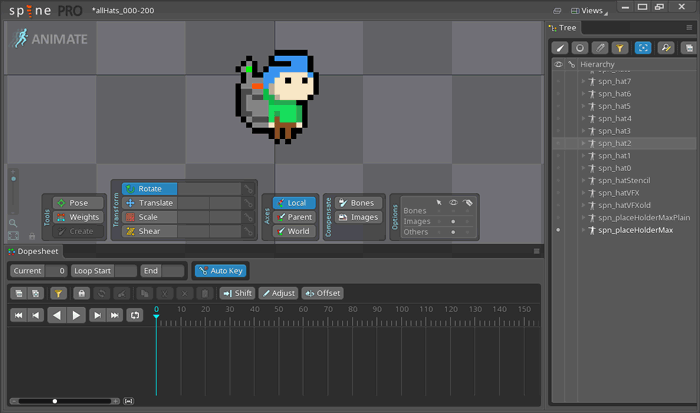 Picking one to edit - animation check



Sprite test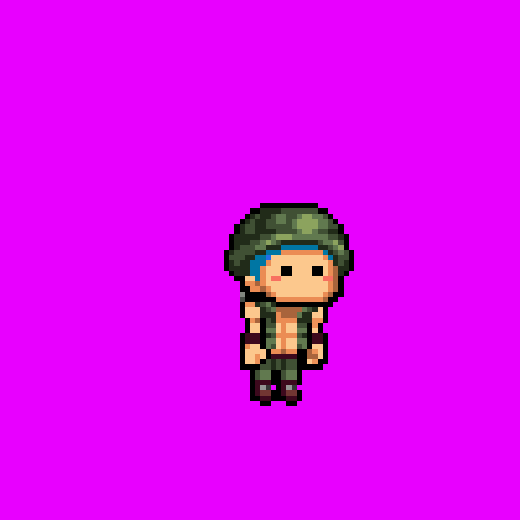 In Game Examples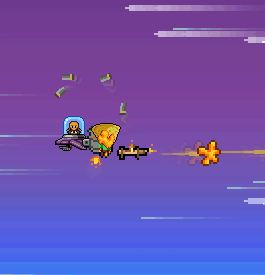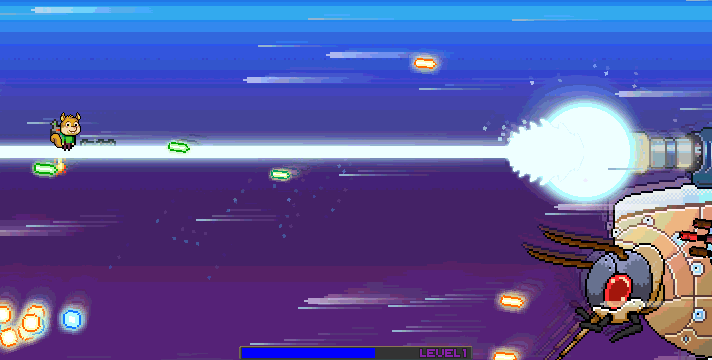 Hat Test in game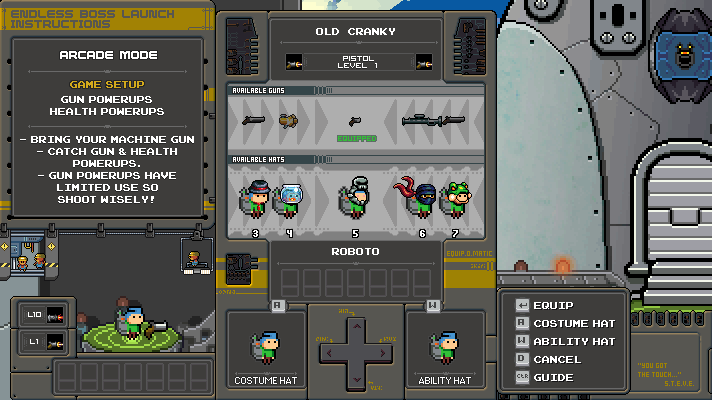 Hat Contest Ends Today

Hop you got your suggestions in! We had a LOT of amazing suggestions and are going to have to pare down all the good ones. In fact we have SO MANY amazing suggestions that we will likely be putting any we didn't pick on the Boss 102 list! You see how we are! We appreciate all your help and thank you again!

Look for updates and WINNERS in next week's big update!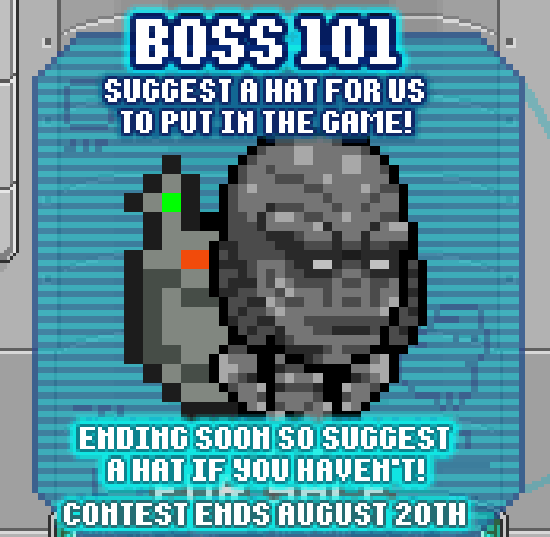 Reminder

We have a ton of great suggestions but could always use another if you have one!

Design a Hat for Boss 101. Well, more like SUGGEST a Hat for Boss 101! HAHA!

So yes, we are planning on getting Boss 101 in your hands soon and ONE LAST THING we are doing is running a contest to YOU to suggest a hat. Drop us a line anywhere (details follow) and we'll collect all the submissions and pick one to go into the game in Boss 101 style. Suggest what you like but realize we will have to respect various licenses and copyrights. Also we will be taking any suggestion and Boss 101'ing it in our own way. You only need to supply a suggestion and we will put it on the list.

General Contest Rules and Guides:
- Entry is free and thank you for your support!
- Suggest any subject, theme or person you might like to see as a Boss 101 hat
- You can suggest anything - animate or inanimate!
- Please use common sense. Offensive or tasteless suggestions aren't needed or welcome.
- If your idea is chosen we will do our best to bring it to life
- You can suggest in the replies here or mail us at hatcontest @ boss101.com (remove spaces)
- The contest will run three weeks

Thank you for your time and we appreciate all your support!

And as always - remember to LIVE YOUR DREAMS!

-Tim

Boss 101 Info Roundup
Release Date: 2017
Planned Price: $9.99
Boss 101 Steam Store Page: Store.steampowered.com
Please wishlist us if you would be so kind!