Welcome to the Boss 101 Update and thank you for joining us once again!

Submergible Bosses

Did you know that if equipped with the correct engine attachment ANY BOSS CAN GO UNDERWATER!?! This is true!

With the right 'digging' engine attached a boss will dive into the nearest street or body of water and continue their assault from the safety of cover. Check out this guy taking a dive into the seas.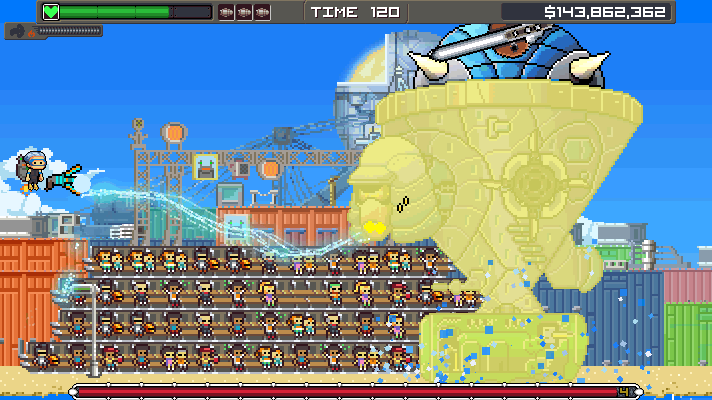 Once a boss is underneath you have a couple choices. One is you can wait him out. He will re-emerge at some point. The other option is to attack the periscope and force him back out into the open where you can wail on him with your best weapons.

So here you are attacking with your lightning gun while he is underwater. That's right – get him outta there!




You gotta watch out since the boss can fight back. He has the ability to channel his secondary attacks through the periscope! Check out that flame action!




Do enough damage and you get him back out like so.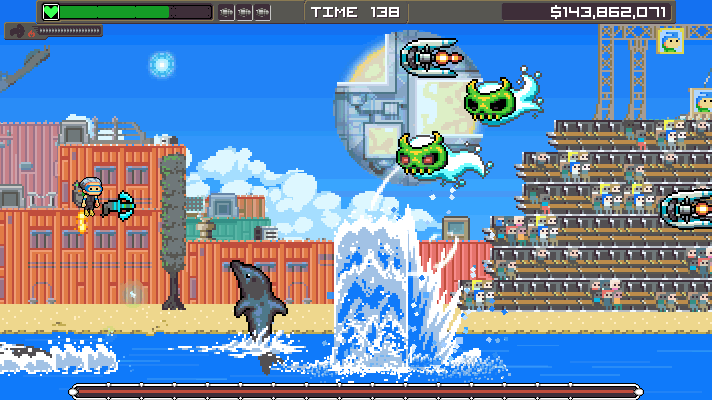 Where you can shoot him proper in the face! BOOM! Like that bossy? Yeah, thought so! That'll teach yah to hide underwater!




You see? We give you the options YOU need to take on the bosses in all their forms and look stylish doing it. At every turn we look to remove the limits to your fun by giving you options to choose the methods of attack you want.

Without getting too highbrow we like to think we give you a nice little puzzle when you confront a boss. Sure, there may be an aspect of randomness to the Make a Boss but we are countering that with YOUR ABILITY to analyze and adjust to his patterns on the fly. You aren't entirely at the whim of fate. You make YOUR OWN FATE!

And also, as you already know – you must LIVE YOUR DREAMS!

HAAAAAAAAAAAAAAAAAAAAAAAAAAAAAAAAAA!!! Did you see that coming?!? I thought so!
Boss 101 Screenshot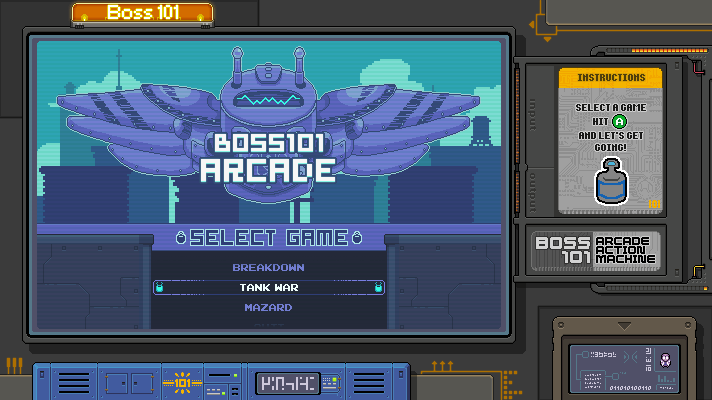 You like arcade games? Boss 101 has them! Relax and play one in-between rounds. Here's Tank War!

OK – take care and more to come. Polish and bugs are still happening and we made great progress this week!

Thank you again for all the letters, comments and messages! We appreciate your support tremendously.

Take care till next time!

-Tim

Boss 101 Info Roundup
Release Date: 2017
Planned Price: $9.99
Boss 101 Steam Store Page: Store.steampowered.com
Please wishlist us if you would be so kind!