Welcome to the weekly update! Story and Bosses, Two great things that go great together!
Story:
Doesn't come up a lot in the updates but rest assured there is entertainment in Boss 101 beyond the awesome battles. Our goal is to give you a glimpse into the universe of Boss 101. We want to show you what is going on and hint at the larger forces in play. We know much of the the game boils down to cool arcade action but that's not stopping us from plotting out a narrative for you to enjoy and follow. Here's how we are planning it.
Example of the dialog tester in Boss 101's editor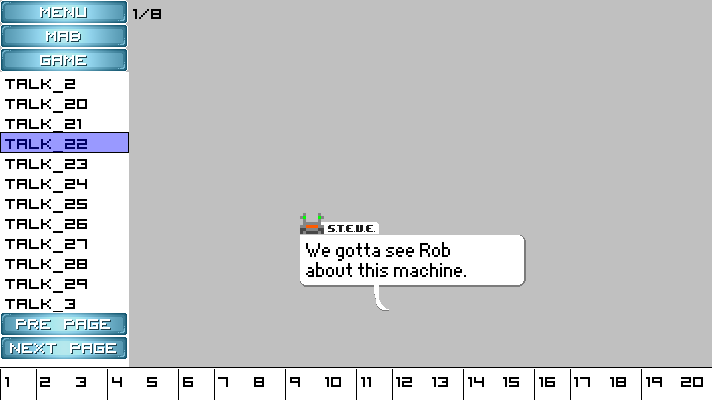 In-Round Dialog:
You've seen this. Bosses, Steve and Max talk with each other at the beginning of and during rounds. This is the basic stuff to give you the flavor of their personalities.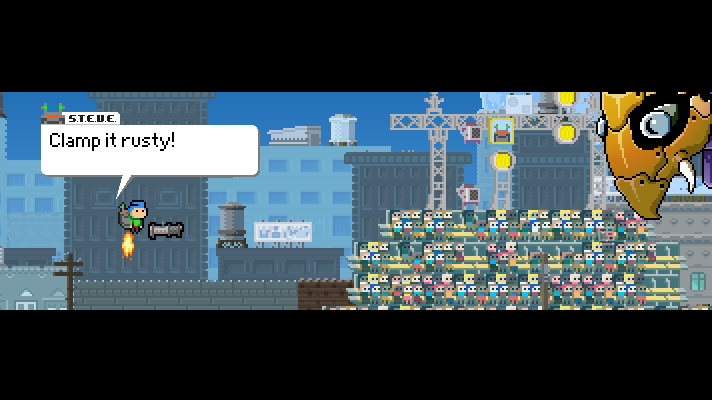 Making a Boss Room and various Command Center moments:
This is similar to the in-round work where you are seeing the guys and their friends react to various stuff happening in the game. You will hear the visitors call into the Command Center and get to listen to conversations with ROB (their IT robot and part time chef)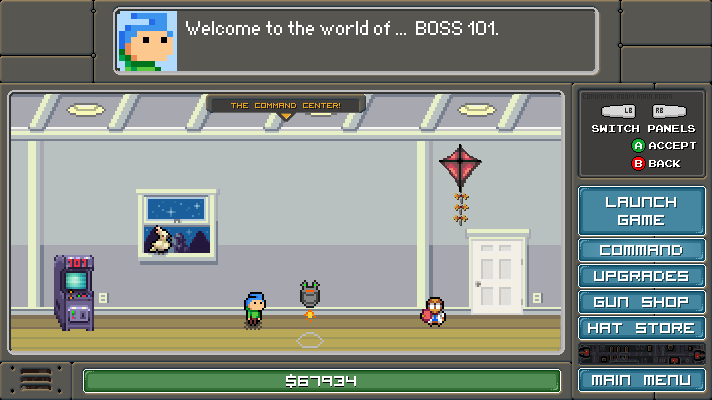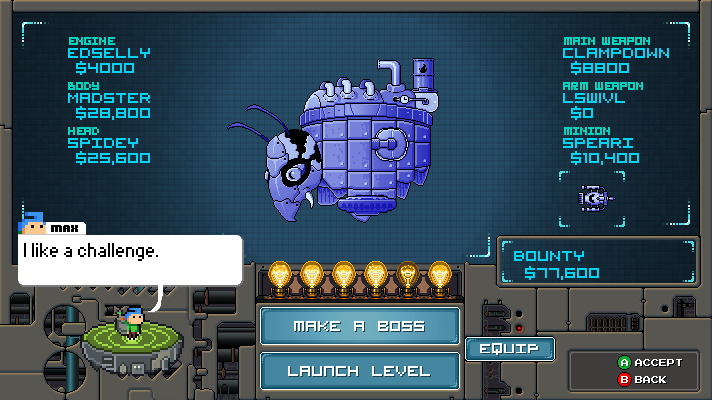 Kite Room:
This is where you can just hang out and relax between battles. Fly a kite and listen to the guys talk about what's on their mind. You might learn a few important things about STEVE and his past.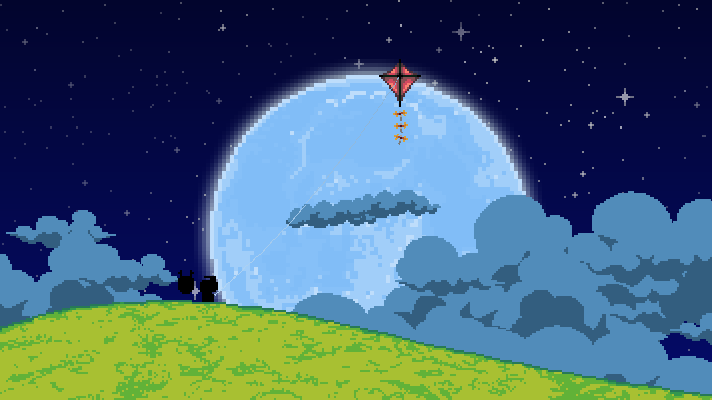 Game Cinema's:
Overall storytelling in and there for a reason. We have a delivery system for these we believe you will enjoy. The idea is to give you narrative as YOU want it with the ability to play and replay as you like it. We're working on this to make it special and memorable for you the player.
The point of all the above is there will be an underlying reason and motive for the way things are in the game. If you want to play and enjoy the game for pure arcade fun you can do that but always available will be the personalities and the history of the Boss 101 universe.
It sounds crazy but I think it's as fun to help create the backstory as it is to work on a lot of the bosses and battles. The other day we were talking about the Command Center and why exactly would Max and STEVE have this awesome and advanced place to hang out in. Of course once the light bulb went off it made so much sense and wrapped a lot of the other pieces together too. YOU TOO will find out what's going on when you play (or maybe read a Wiki article, HAAAAAAAAAAAA).
Bosses!
This time around we are looking at wrapping up another large scale boss. I'm going to put in a couple in progress shots of what you can expect. I'll leave it to you to figure out what's going on here. Let's just say it's going to be pretty epic and we think you will like it a lot. This guy is "on track" to be an awesome boss! GET IT!?!?!? ON TRACK! That's a hint!
Some regular and destroyed states for part of the boss: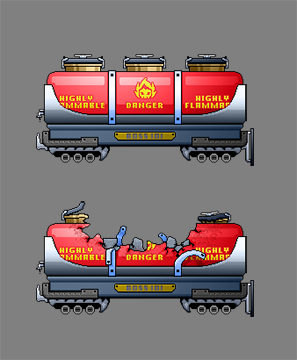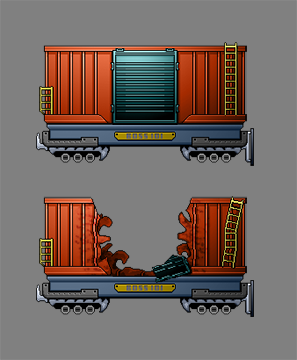 A new hat for you:
Just flying through the sky with our new 1940's style plane-hat-thing. We're bringing you an assortment of lids so you can have fun with different styles and powers.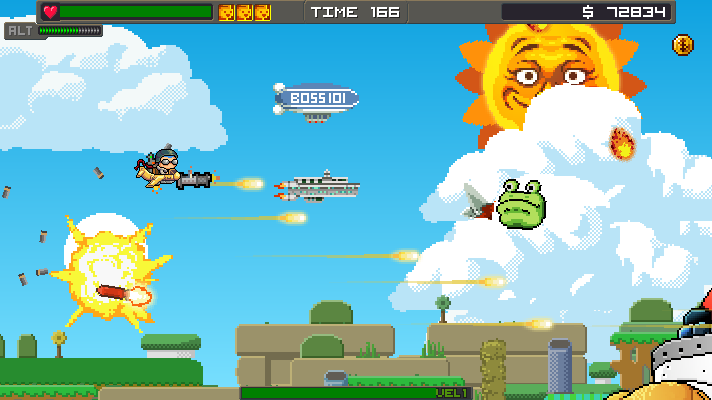 Just know this – we care about Boss 101 a lot. It's a fun game and a great experience for us. We're working every day to bring you our best and earn your purchase.
Remember to Live Your Dreams!
-Tim