Don't miss this great offer! DLCs are 20% off as well!
Sale ends on January 2nd, 2017. (PST)

---
Responding to lots of the creators,
Smile Game Builder makes rapid progress.
The 3D battle system, the highest requests of all, has finally been implemented!
Moreover, you can experience it with VR Mode (Beta),
which was only showcased at Digital Games Expo 2016 in Japan.
If you have equivalent HMDs, it's certainly worth a try!

---
New Feature 1 – 3D Battle System
The long waited new feature, 3D Battle System, is now in Smile Game Builder!
Your battle scenes will be a lot more dynamic and exciting!
Of course, the previous 2D battle (the front –view type) still works!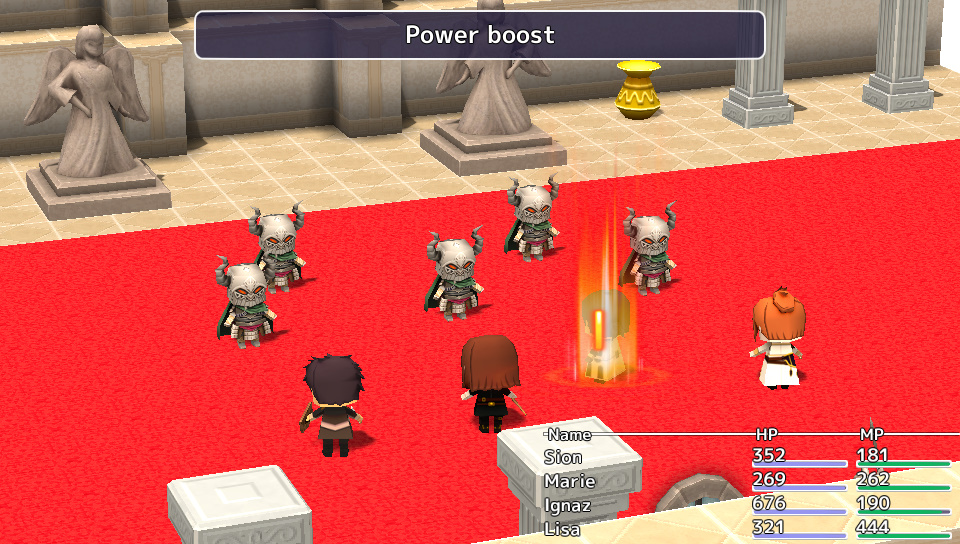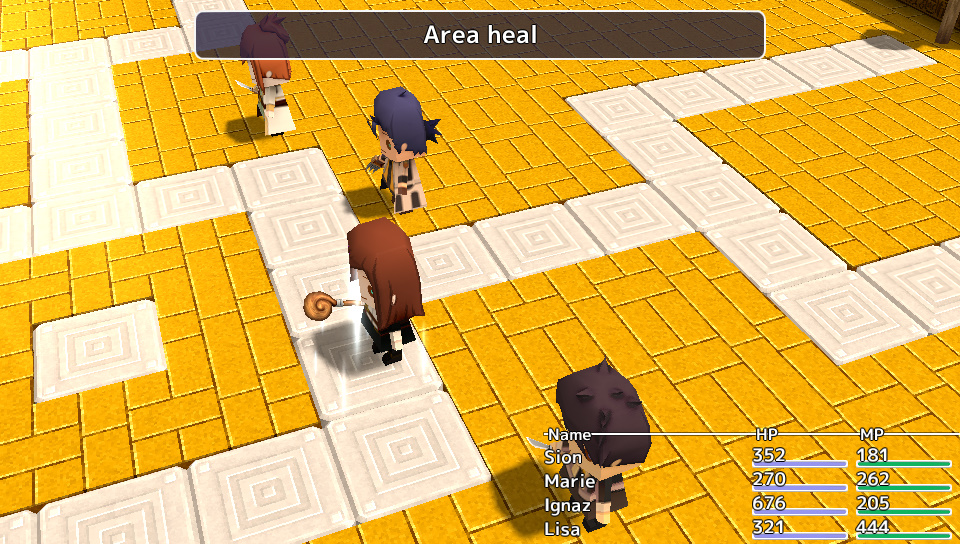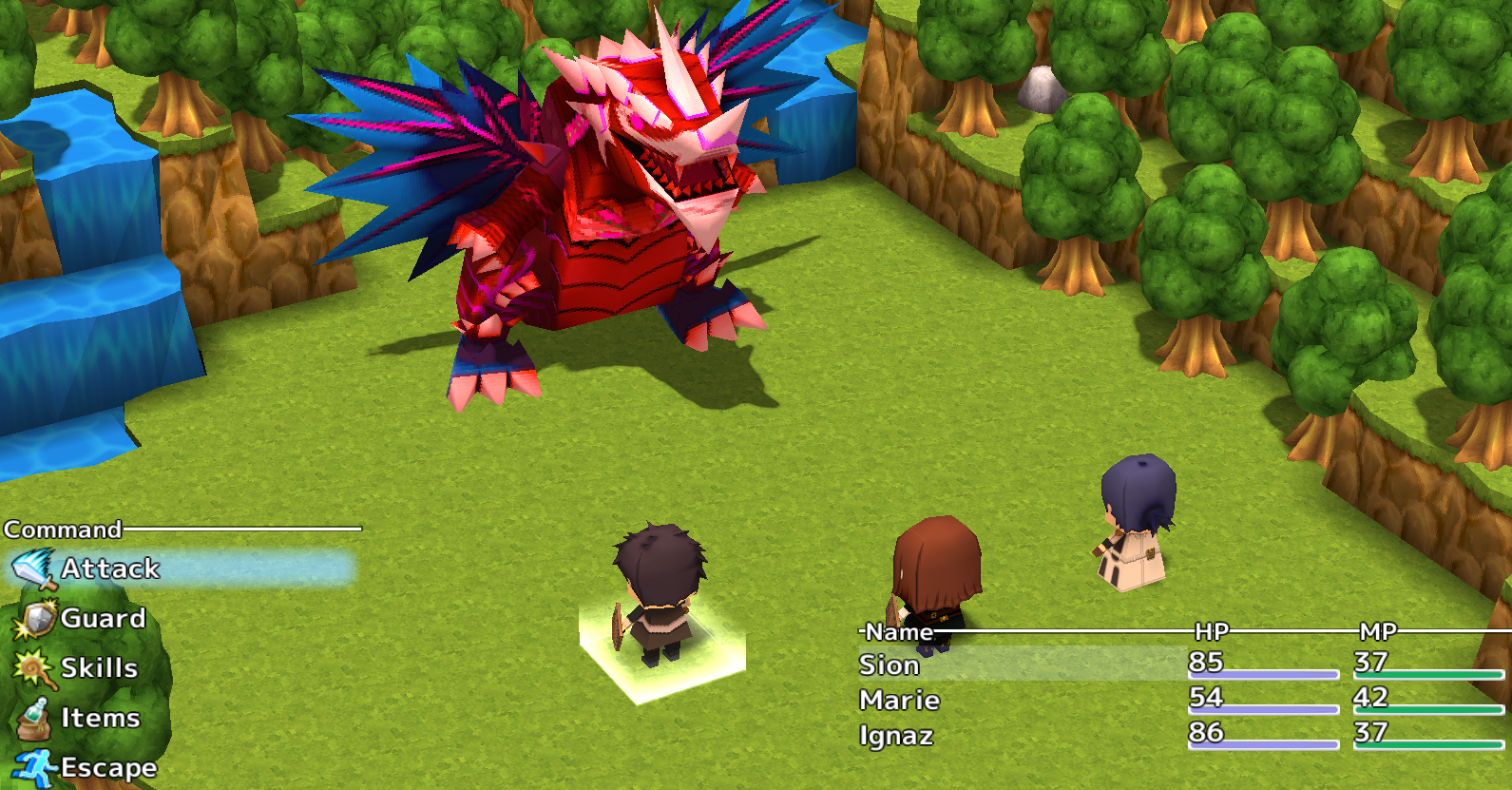 Switching the battle system is easy as it can be!
There are no complicated settings at all.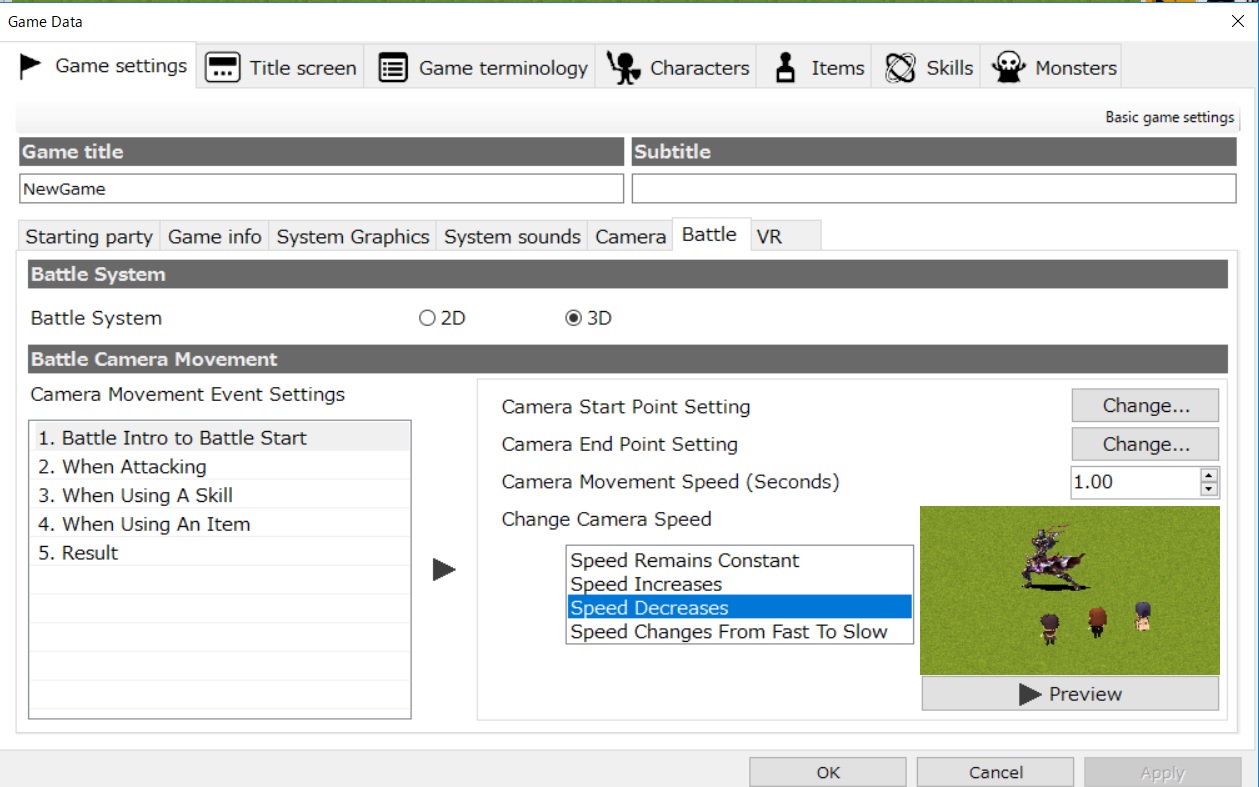 Point 1
Original 3D maps that were made in the editor can be the background of the battle scenes.
Particle effects, such as rain, snow, fires, and other event graphics will be also effective,
so your battle fields will be more unique and special!
Moreover, there are 23 different types of default maps for you to use.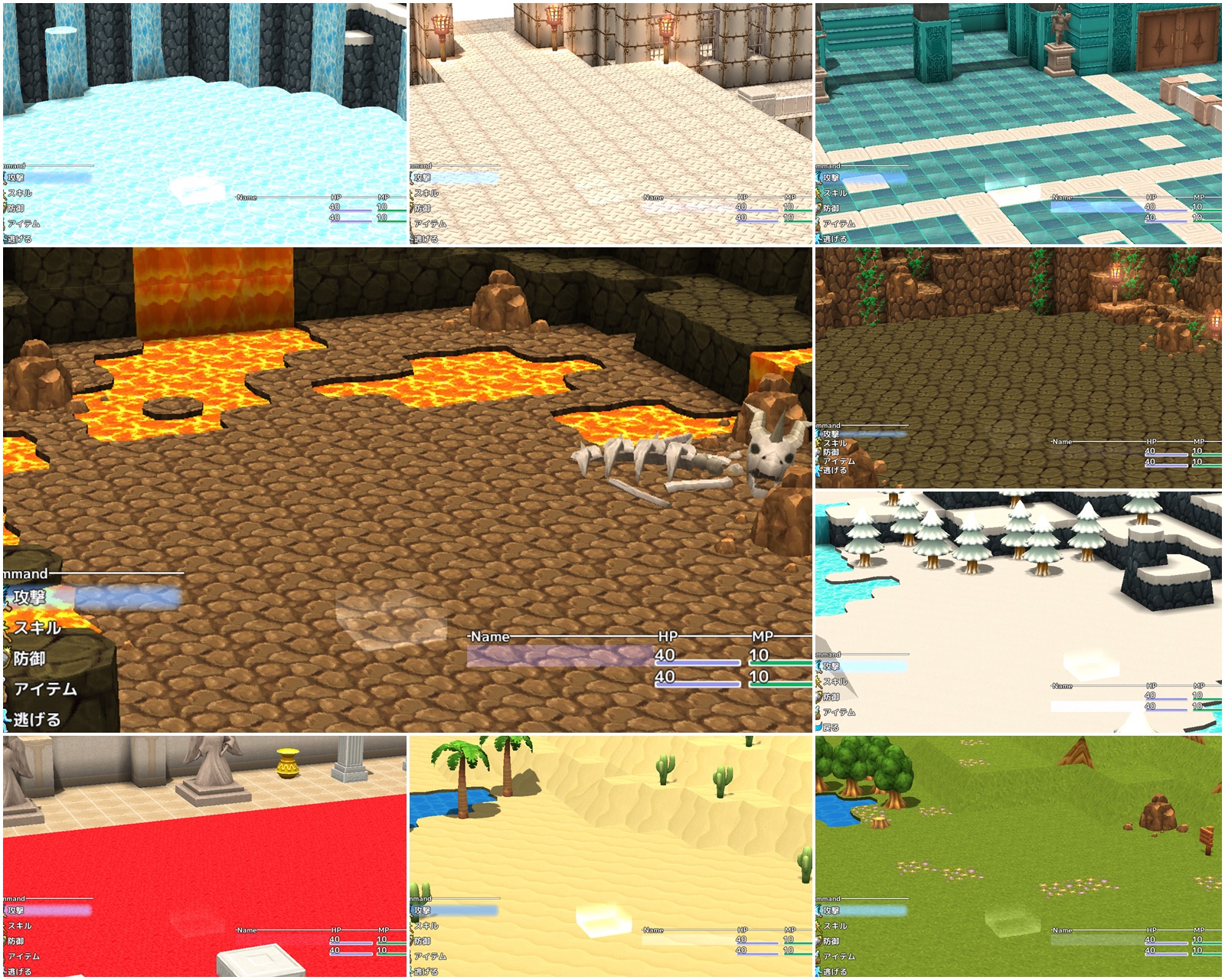 Point 2
The camera movements in the battle scenes can be changed freely.
Some changes of angles and directions of the camera will create
more unique battle effects for your game.
Modifiable Camera Movements
1) Battle Intro to Battle Start
It's a camera movement from the beginning of battles to the command select.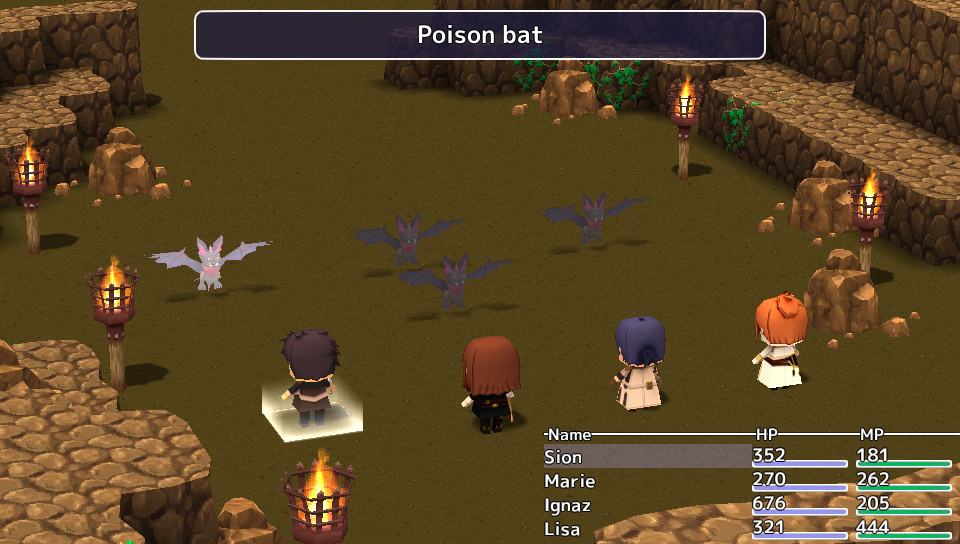 2) When Attacking
It's a camera movement of player characters start attacking to the enemies.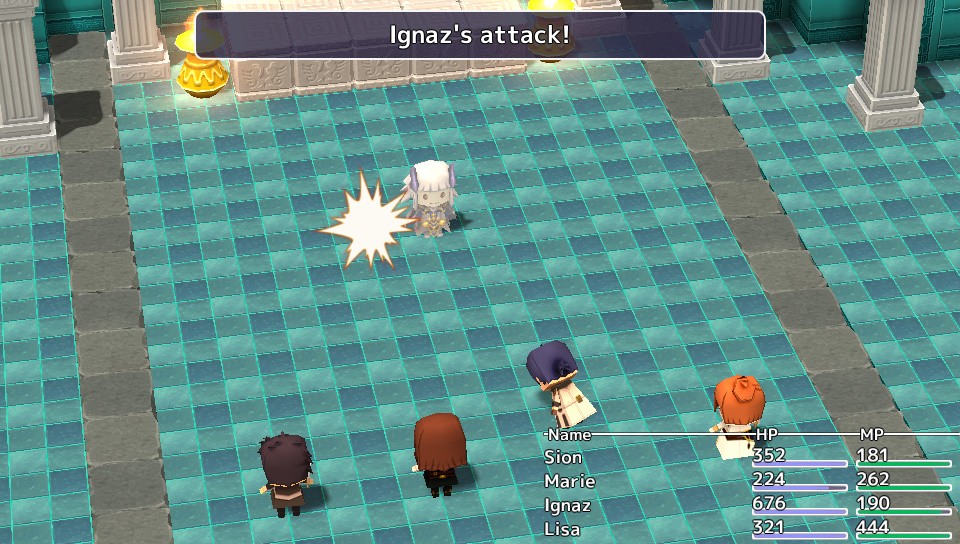 3) When Using a Skill
It's a camera movement of player characters execute their magic and skills.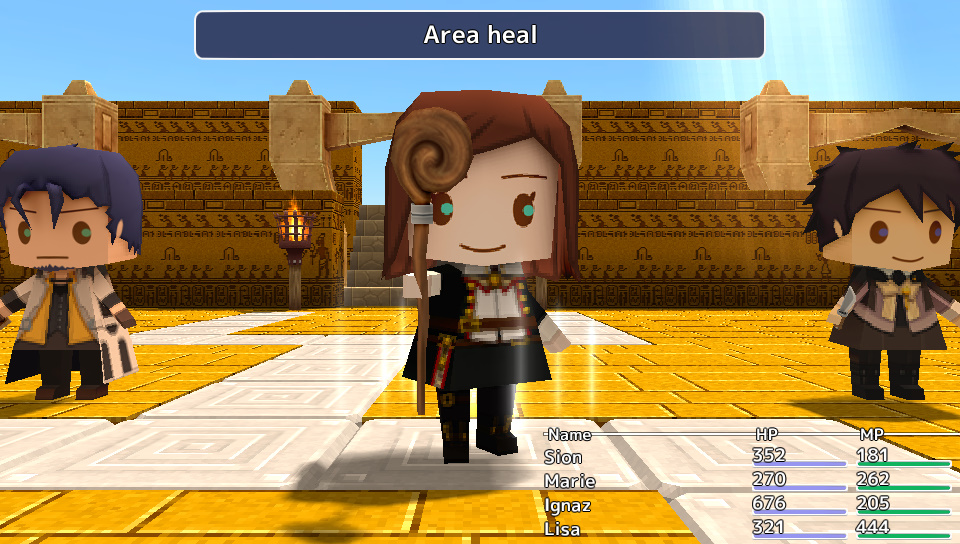 4) When Using an Item
It's a camera movement of player characters use their items.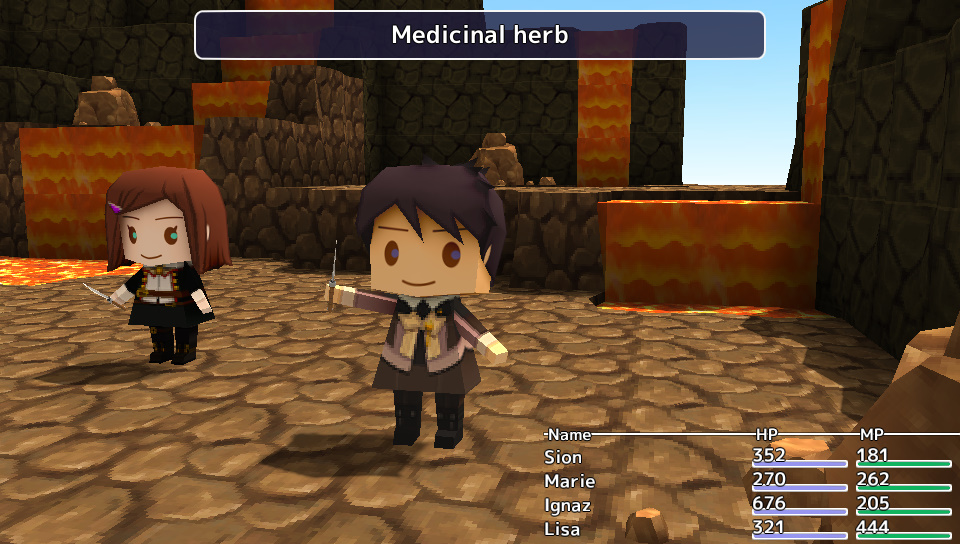 5) Result
It's a camera movement when player won the battles.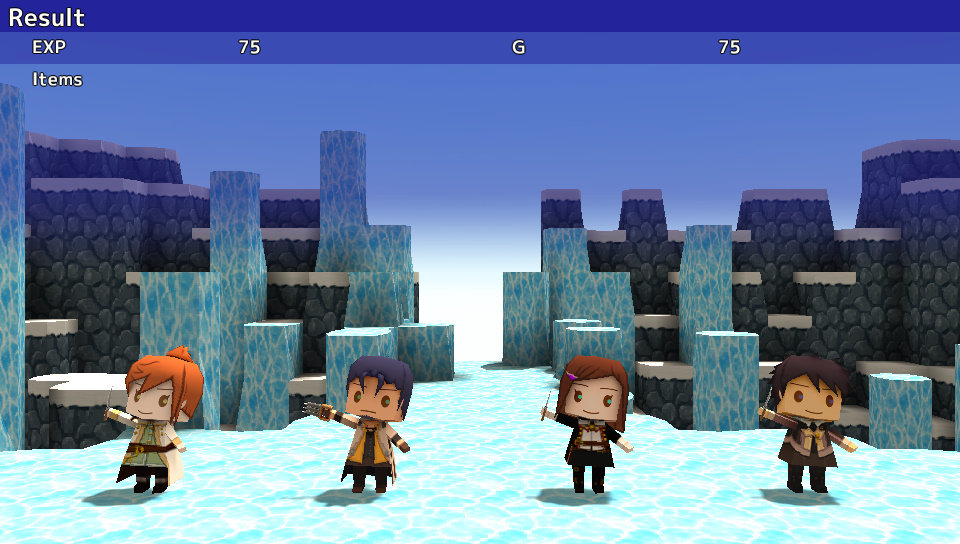 Point 3
The "3D" battle style can display both 2D graphics and 3D graphics
at the same time for both the enemy side and the ally side.
Furthermore, you can use mixed graphics in one battle scene.
---
New Feature 2 – The Start-Up Icon Setting
Your special game can be made even more special with this!
This function lets you change the default start-up icon
for your publish games to the original icon.
When you execute "Create Public Game File", just select the data which you've created;
it automatically makes four different sizes.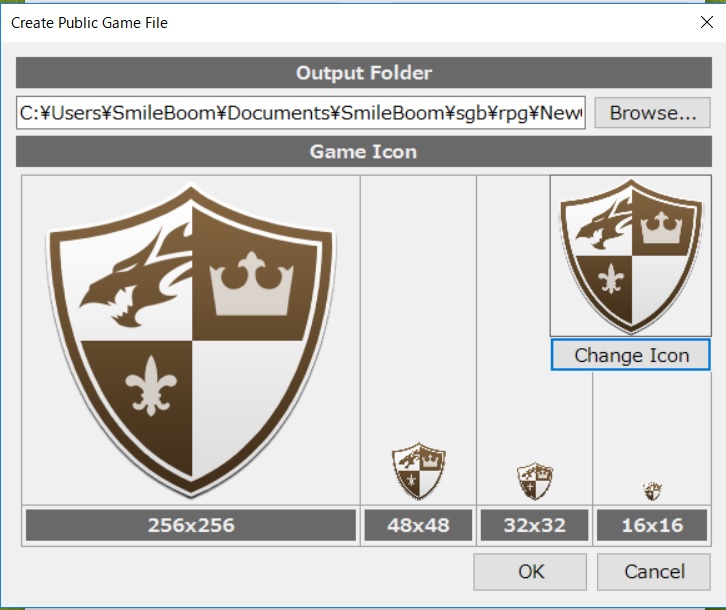 ---
New Feature 3 – VR Mode (Beta)
We've implemented the same VR Mode which received
very high acclaim at the "Digital Games Expo 2016" in Akihabara, Japan.
It is now in the production release version 1.0.6.0.
You can "dive" into your one and only your world of Smile Game Builder.
--- Caution ---
This function needs the following PC specifications and other equipment.
--- Recommend ---
CPU Intel i5 6500 or higher
GPU GTX980 or higher
Memory 8 GB or higher
Either of HMD HTC Vive or Oculus Rift
Joypad supports XInput Mode
Qualifying age of VR Mode is 13 years old above.
Please DO NOT allow children who are under 12 years old to use it.
We cannot guarantee that this VR system works properly
on your PCs because it is a beta version.
Furthermore, the future update is still undecided.
We kindly ask for your understanding.