Hello Everyone,

Welcome to Tiberium Essence Fans, Today, we are gathered here to celebrate the 2 year anniversary of Tiberium Essence Fans. Take a cookie, have a seat, relax, and enjoy.
Celebration
Well, I would like to thank all of you for making this group one of the most popular groups on ModDB; rarely over the top 100. The group has also hit some amazing milestones in it's history, such as at one point, the group achieved #2 of all groups on ModDB.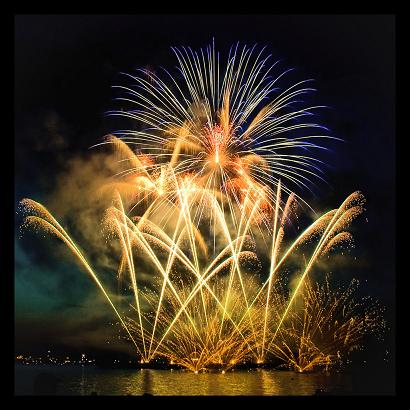 Also, we have just recently achieved an all new milestone, one I wasn't sure would ever be achieved, Tiberium Essence Fans now has 500 Members! This is quite an accomplishment in my opinion.
Although, I would honestly like to see more activity here, whether it be more multi-player matches, images, videos, strategies, tutorials, relevant downloads, maps, or even just posting in the forum. I have the full listing of our daily views, so I know enough people view this group-- it just seems that nobody wishes to post or be active in any way. Which in all honesty, I find this quite disheartening.
News...
Not only is this the 2 year anniversary of TEF, but we also have some other things we would like to include in this great celebration. I'm sure many of you have been told to keep an eye on the group for today (I know at least one member who was informing others of today, and I thank him).
Well, one of our moderators, AtlasTasume, has made an incredible find, which I am releasing to you today in the form of a PDF download from TEF's Downloads Section here Moddb.com . This single item, that was rumored to exist for a very long time, but very few have ever laid eyes upon, is "The C&C Bible". This text, written by John Scott Lewinski -who was in charge of screenplay & dialog for many of Westwood's games- details many thing that fans of C&C (Tiberium universe) have argued about for ages, and gives us concrete evidence as to what actually should have transpired.
(NOTE: Most of the alien-part of this document is confirmed to be non-canon. The reason for this change was because this document was written while Tiberian Sun was still in development and the document was never updated.)
One of my colleagues, GoldenArbiter, messaged Mr. Lewinski to ask if he did in fact write the document, and he did agree that it was his work. Here is the email that he sent for proof.
---------------------------------------
Hello Mr. Lewinski. I have recently come into
contact with something with your name on it. I understand that you worked as a
story boarder on C&C: Tiberian Sun and as such, would know the ins and outs
of what is canon, and what is not canon. Can you please confirm the
authenticity of the following document? Images2.wikia.nocookie.net
If you could confirm or deny this, that would
be wonderful, and would save much headache.
Danke.
-----------------------------------------
On Tue, Aug 14, 2012 at 8:59 PM, John Scott
Lewinski <johnscottlewinski@mac.com> wrote:
I wrote that document.
Sent from my iPhone 4
John Scott Lewinski
-----------------------------------------
GoldenArbiter's Email wrote:Thank you very much Mr. Lewinski. Have a pleasant day
------------------------------------------------------
So, there you have it, that's the man who wrote it - Agreeing that he did in-fact write it...
Tournament
Now then, that's not the only thing we'll be covering in this celebration. So, let's get on with talking about the next thing this article covers, I am thinking about holding a Tournament on Saturday, the 22nd of September at approximately 12:00pm-4:00pm (GMT -5:00). That should be an acceptable time for most of TEF's members. There will be an observer watching the games to be sure nobody is cheating. The rules will be simple and are as follows; no exploiting of bugs/glitches, no hacking/cheating, no alliances )that means no allies through chat either, remember that observers can see private chat).
The tournament will be held using Tunngle instead of Hamachi, because hamachi no longer allows more than 5 people in the free rooms -- and naturally, a tournament will need more than 5 people in to be subscribed to one room. Tunngle is also faster, more user friendly, and allows for 256 people per room.
Currently, I do not have any way of rewarding a prize, but I am going to attempt to come up with something. At the very least, you will be known as the undisputed #1 Commander in Tiberium Essence Fans, and rather you choose to accept challenges for this or not, is your choice. If you do not, the title will last for exactly 6 months -- at which time, you will have to fight for your title (there will be a warning 1-2 weeks before it wears off) or there will be no #1 until the next tournament. If a tournament is held before the 6 months are up, you will be required to fight in it to hold your title.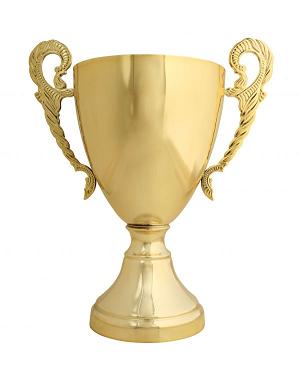 Competition
I'm also looking to hold an artistic competition on who can successfully create CD-Art of TE; we have box-art.... So I think some CD art would be nice to have as well, it SHOULD be similar to the Box-Art, BUT THAT IS NOT MANDATORY!!! This contest will be run from NOW until October 15th.
Conclusion
This concludes today's news post, I hope you enjoyed it. and I hope to see more of you on the battlefield in the future.