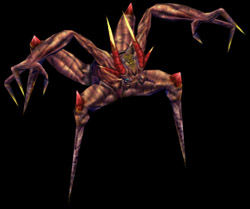 Krall Worker


The lesser krall worker slices enemies with its versatile, spindly limbs. It's known to call demons to the battle. They dwell in demon cities more as an infestation than a cultured society, but they are favored by the vortar.
Special Abilities: Demon Alert
Variants: Krall Worker (shown), Charged Krall Warrior, Armored Krall Warrior, Ancient Krall Warrior, and Flame Krall Warrior
.
.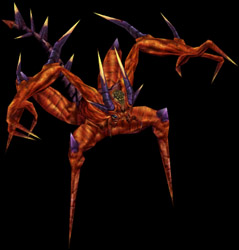 Krall Warrior


The greater krall warrior blasts flame at its victims, ruthlessly slaughtering any who cross its path. They can regenerate lost limbs if given enough time. Don't cross their path if you can help it; krall warriors are fiercely territorial.
Special Abilities: Flame Blast
Variants: Krall Warrior, Charged Krall Warrior, Armored Krall Warrior, Ancient Krall Warrior, and Flame Krall Warrior