When your fighters are on the middle left and right you should leave 1 fighter group to secure the pirate station. And if there are no enemy fighters on the left side you should consider to build a turret and a mine. But, continue up on both sides do not leave your attack here. And if there are enemies on the left side or even building mine just continue up and check fast if there is mine. If there is a mine destroy it fast with fighters and go again to middle and destroy the mine what enemy was building.
When doing all this on the left side you must also control you fighters on the right. Ok, you left one fighter group to pirate station (s-foils closed) and other is going up. Now if you have money and enemy haven't build base turret you should build it (all turrets are marked yellow on the second picture). Otherwise you have to send more fighters to destroy the mine. Now move your fighters where they are needed.
It's a good tactic to leave 1 fighter group to the corners of the map so you can send reinforcements faster. If enemy is building mine you can take it down in few seconds. Especially top left and bottom right mines. And also top right if you haven't/can't build the enemy base turret.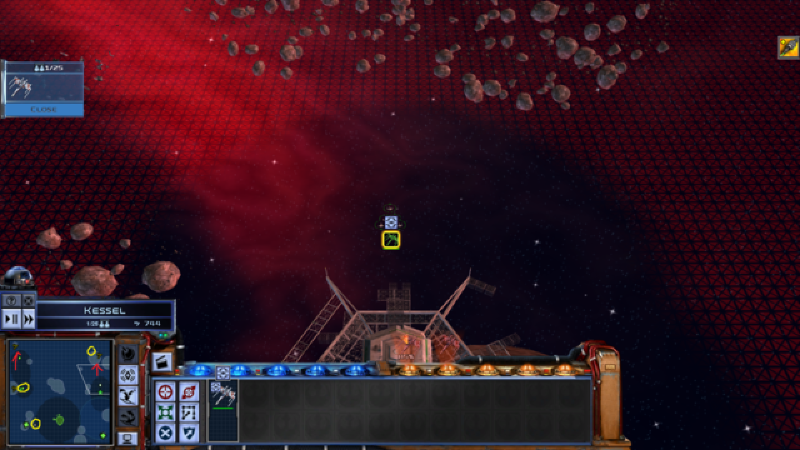 This is the situation what you want: