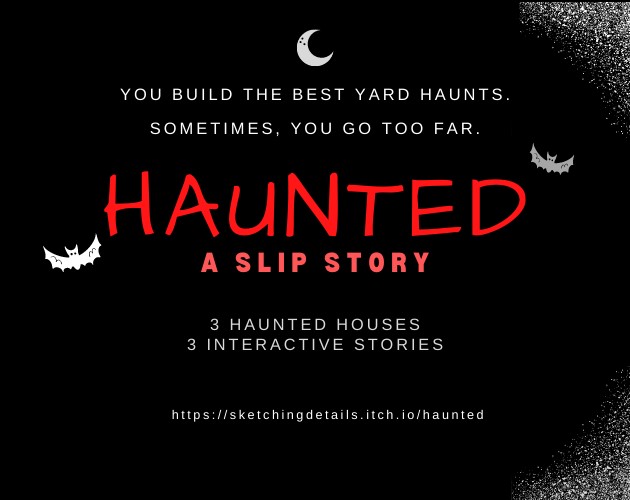 Haunted comes out in 13 days. I'm so excited for all of you to get your hands on this game.
I've dreamed of creating an interactive fiction experience for a long time. There was a trend over a decade ago now where people were creating these massive metatext stories spanning blogs, websites, social media, and YouTube channels I was obsessed with. I even tried a few times and stepped away because the pieces were too scattered, especially with all the places I was writing for online and in print.
It took over a year for me to figure out how to make Haunted work. It stems from some of my early experiments in TikTok. For a few months, I released a new piece of flash fiction on every Wednesday. I narrated the video, added in a score, and presented it as animated word art. I stopped creating them because I hit a story that I didn't feel right leaving at that stage. I couldn't cut it down to 59 seconds and I couldn't make it go one way.
I started playing with it as a screenplay, a novella, a short story collection, and even a more traditional point-and-click adventure game. I know what I want to do with that specific story now, and it's not what Haunted became.
When I went back to Twine to see how I could lay out branching narrative paths for that game, I started experimenting with looping stories around on themselves. I love horror games like PT and Layers of Fear and was wondering how close I could get to that style of experience with text. The answer is pretty close, but not close enough to just rely on text.
Then I experimented using some of my existing horror art and some charcoal sketches as a jumping off point and things made sense.
Haunted is based on my own experience building a yard haunt from the ground up for the past 23 years. I've built versions of almost all these props before for my own haunts. My theme changes every year and I like to shift between different styles. I thought of how often I have multiple themes working at a time before shifting at the last minute and turned it into this game.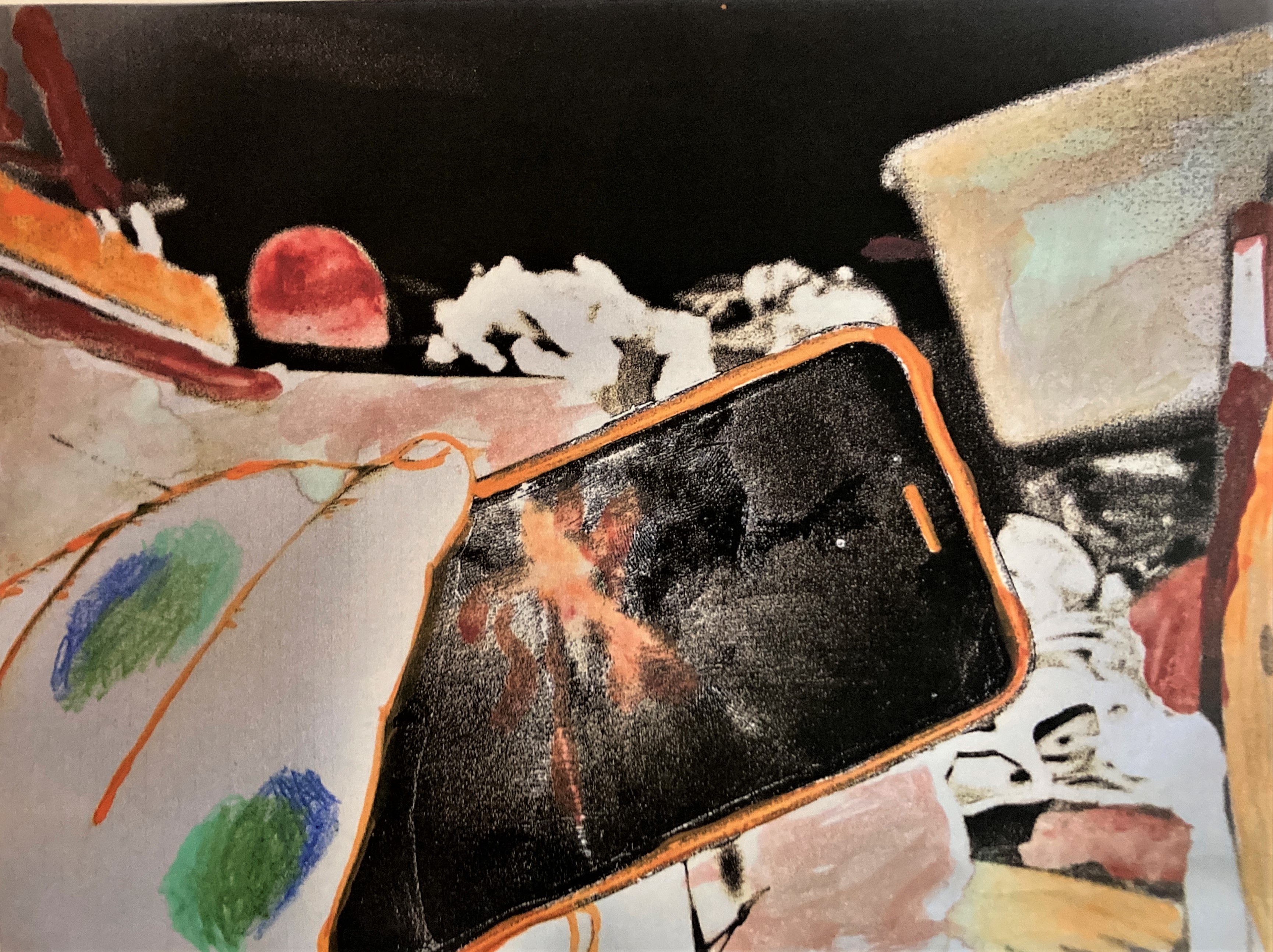 In text alone, Haunted has 39 unique paths to explore through the game. These paths contain 87 separate mixed media illustrations that also build on each other depending on which option you choose at each branch of the story. Playing the orange path before rouge or jade impacts how the rest of the game looks and how the story is told; same with the order of your props. The story builds in unexpected ways, constantly reminding you of what you've already done. Each haunt is its own style of horror, adding more scares and more themes to the experience.
The game comes out the 25 October on itch.io. The soundtrack and a companion short story collection with six new stories inspired by the different scenes of the game will also be available.