As a devout American, I'd very much like to wish everyone worldwide a very happy Independence Day! Two-hundred and forty-one years ago today, our forefathers brought forth upon this world a new country with values of freedom for all! Our freedom to do whatever we like!* Whether that be putting excessively large tires on our trucks or playing games cobbled together in half a day where you simply mash a button to try and save some kids. Well, today I am exercising my freedom in the most American way possible! I am releasing 1 Monster Truck Vs. 61 Children for the Atari 2600 Video Computer System!
This re-make for Atari 2600 was written from the ground up in Batari Basic, a version of Basic written by home brewers over at AtariAge! It's a really great community, and I'd very much encourage you to check them out. This version is playable either in an emulator such as Stella or on real hardware using a cartridge such as the Harmony Cartridge. And while I can't encourage anybody to spend the cash for the Harmony Cart just to play this game in particular, as stunning as it is, I would definitely recommend it to retro gaming enthusiasts.
It is actually on that subject that I'd really like to promote a suggestion I made over in the forums. It has been proven by AtariAge that there is still a very active development community for retro game systems. I found it a bit disappointing that there weren't very many retro gaming systems listed on IndieDB or ModDB. I feel that it is definitely a community worth including. (Although I am now seeing NES and SNES in the options, which is nice.)

So, without further ado, I present to you, 1 Monster Truck Vs. 61 Children for the Atari 2600! Enjoy the screenshots below, taken in Stella, and if it piques your interest, please feel free to give the game a try yourself! (Available in the downloads section soon) It was a real fun learning experience developing this, and I do hope to create more, probably more interesting, games in the future!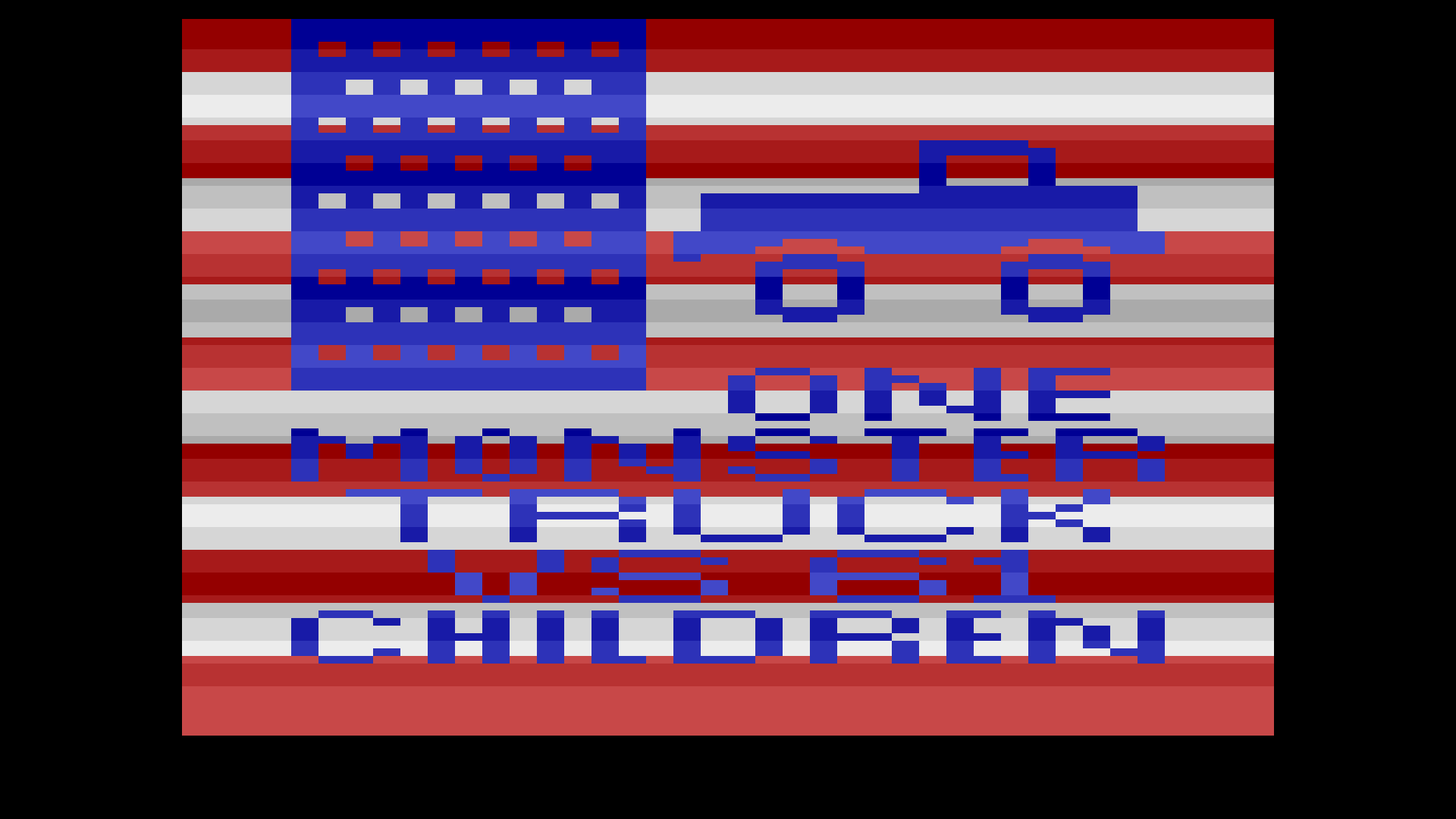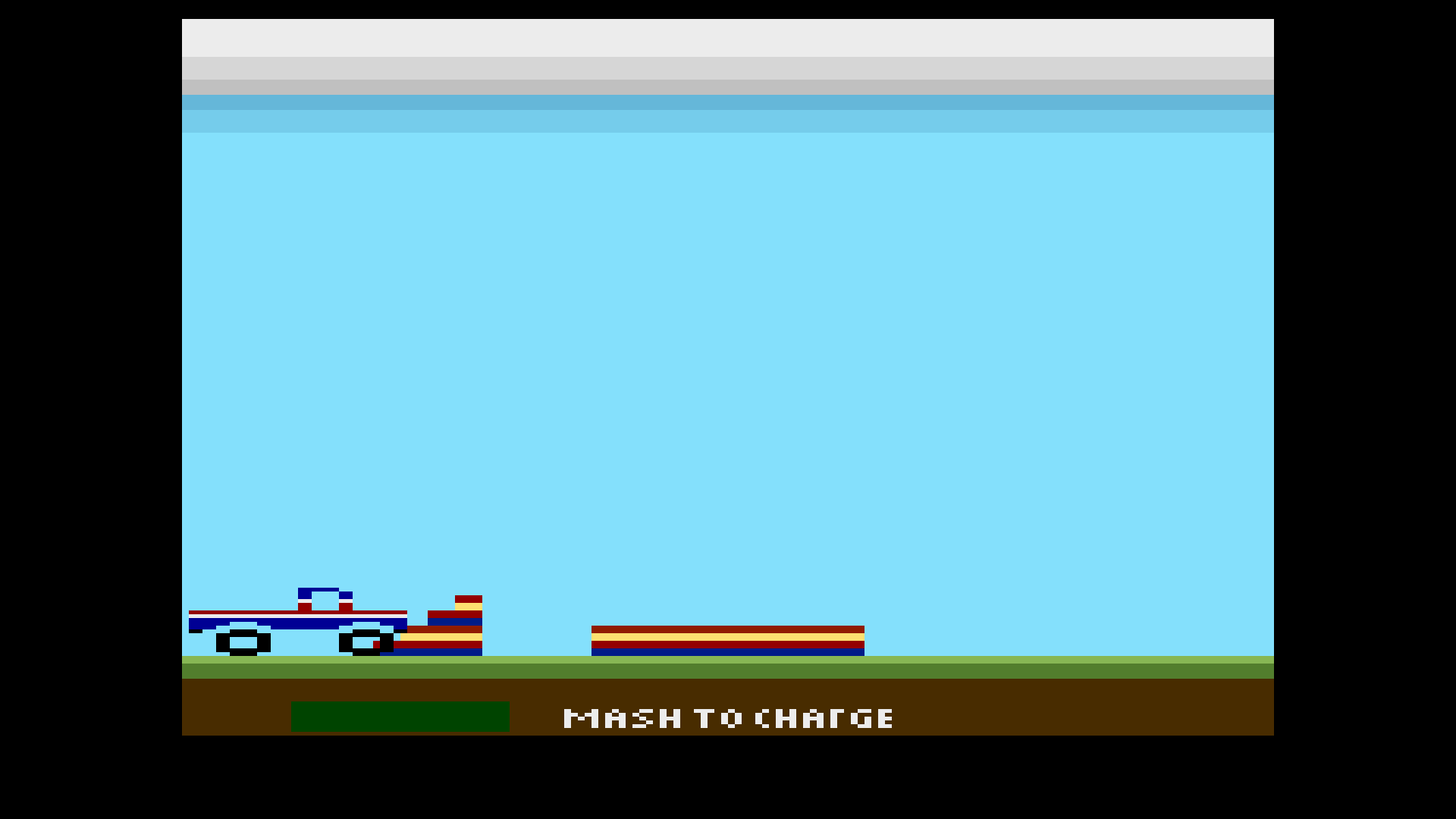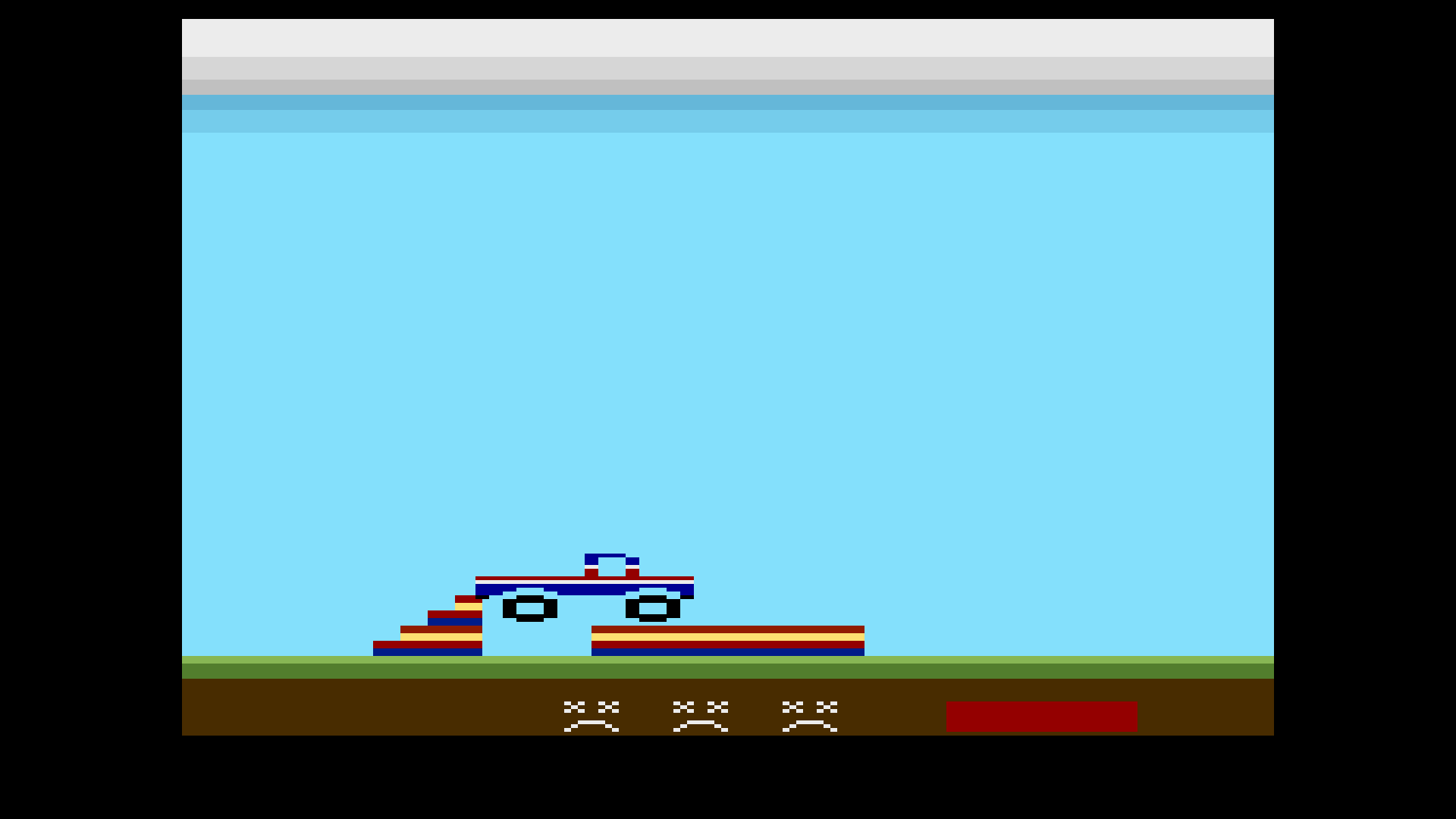 If anyone is curious to see my Batari Basic source files, I posted them on the AtariAge forums. Thank you for your support!
*Some limits apply