So it is finally time for me to post a big update of all the work I have done for Xeno Project. First we will get to the RGM-79 GM.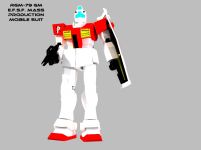 This has gone through a heavy updated to look more like my high poly GM. Me and Venom wanted the GM to have hands, so I added some but with only the base of the index posable. The head is from the high-poly GM just with some polygon reduction.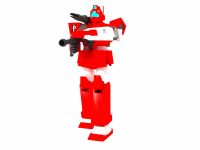 The GM Cannon got the New GM frame and some of the orginal GM Cannon parts were modded to look better. However the old GM Cannon parts have shown there age. They are the grandfather of my new Line Art series and were created in the time I used HGUC model kits (from november 2007 to may 2008). When I asked Venom what weapon he wanted the GM Cannon to have he said the Hyper Bazooka (to make it even more fire suppressive). The first thought that came to my mind was the White Dingos GM Cannons, so I created two line art models, the Ground Shield and Ground Hyper Bazooka.
These Line Art models were created useing line art from Gundam Mechanics book. They were a blast to make since I find it very interesting to take something 2d into 3d from sometimes hard to understand resources. I personally enjoy Line Art modeling over any other form of modeling.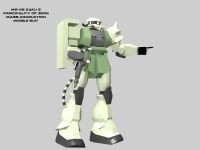 The Zaku 2 was worried about since zeon units are mainly made up of round objects. So I was suprised when I was able to keep it under 9000 poly's. This unit was also created useing tactics learned from a Professional Japanese modeler.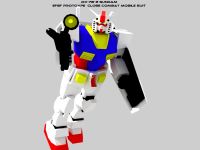 The Gundam was a quick conversion of the updated Xeno GM frame so there is not much to be said at all.
All Models were created in Lightwave 3d version 9.5. Larger images can be seen on the Moddb profile.
Also the story guy finally got to do the story so check that out.
Happy Thanksgiving to all..even if you are in a place were its not a holiday or have there Thanksgiving at an eairlier/later time of the year.