As usually
Current list of weapons
Dragunov Sniper Rifle
Intervention M220
PR-1500 Pulse Rifle
Prototype ET5
LIBERT SP-120 J5
FL5 NAPALM BOOSTER
Double Shotgun RUIN S2
Hand-Throw Grenade(CS 1.6 Weapon)
SCHMITD SCOUT(CS 1.6 Weapon)
P-90 (CS 1.6 Weapon)
PALPUS Gun
I am happy to introduce new DESINTEGRATOR's, i replaced only name of plasma one into green.Now we got 4 types of desintegrators.Let's show custom ones!
Here's the red one, works like a shotgun which you can see on image.Deals great damage to aliens, but has low fire-rate and accuracy.

Here's the purple one, fires big energy bullets into the enemy, like one on up also does good damage,got good fire-rate and accuracy.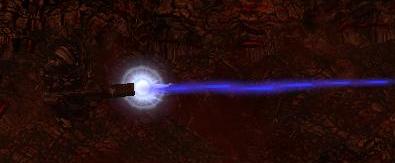 Here's the blue one, fast energy minigun, deals medium damage, has good accuracy, good fire-rate, but the bullets are slow and don't fly so fast.
And now the most original weapon in AS2...... Gas Launcher:

Fires a cloud which you can see, weapon is in BETA state, can sometimes do damage,sometimes not. Still it's fun and good weapon.Has delay in damage.
I hope you enjoy this update, have fun!