In our last update we introduced our talented new modeller and texturer ADUBZ to you. Well, once again we would like to show off some of his fantastic work, in the form of one of the (arguably) coolest ships in the entire galaxy. The Millennium Falcon will be featured as a flyable ship in both multiplayer and in the campaign (as an unlockable ship).
It has a full interior, with the lounge area, hangar, storage areas, cockpit, hallways, turret modules, and even the smuggling hatches used in the movies! The turrets will be mannable, and we hope to determine a way to allow there to be simulated gravity within the ship so some players can walk around while another is piloting, etc. Turrets are mannable and will fire quad laser cannons. Below are some beautiful renders of this beauty, we love to hear your feedback so let us know what you think!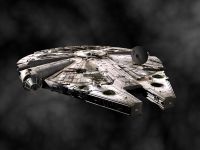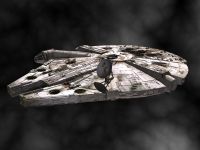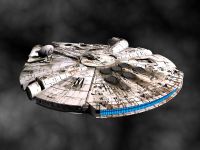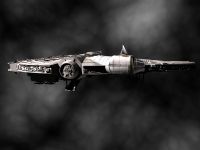 Remember to add us to your watchlist, so you can know when we've done an update! The next thing on the list which we would like to show you is the A5 Juggernaut, and even better, ingame shots of it being used! Remember to keep watching, the update will be in just a couple of days! Thanks for watching!
-- Power of the Force Team