My fellow TLD-Overhaul players,
recently savage Goblins from the Misty Mountains have been seen hunting down Dwarves and disturbing them at their noble quest to rebuild Erebor. The department of Foreign Affairs of the Kingdom under the Mountain as well as the one of the Kingdom of Dale have therefore publicated a travelling warning for their fellow kinship, warning of the dangers which lurk near the Grey Mountains. Messengers have been sent to the Woodland Realm to enquire how this creatures could have come so far to the North. The description of the Goblins is as in the following drawing
Moria Orc by DarthMongolTheUnwise on Sketchfab
Even though the work got interrupted plenty of times by these creatures, King Dain is happy to see that the restauration of the King's Hall in Erebor is progressing, especially about the work of the craftsman Storm. Dalians are wondering about the restored beauty of the halls, some are describing them with not-ingame-screenshots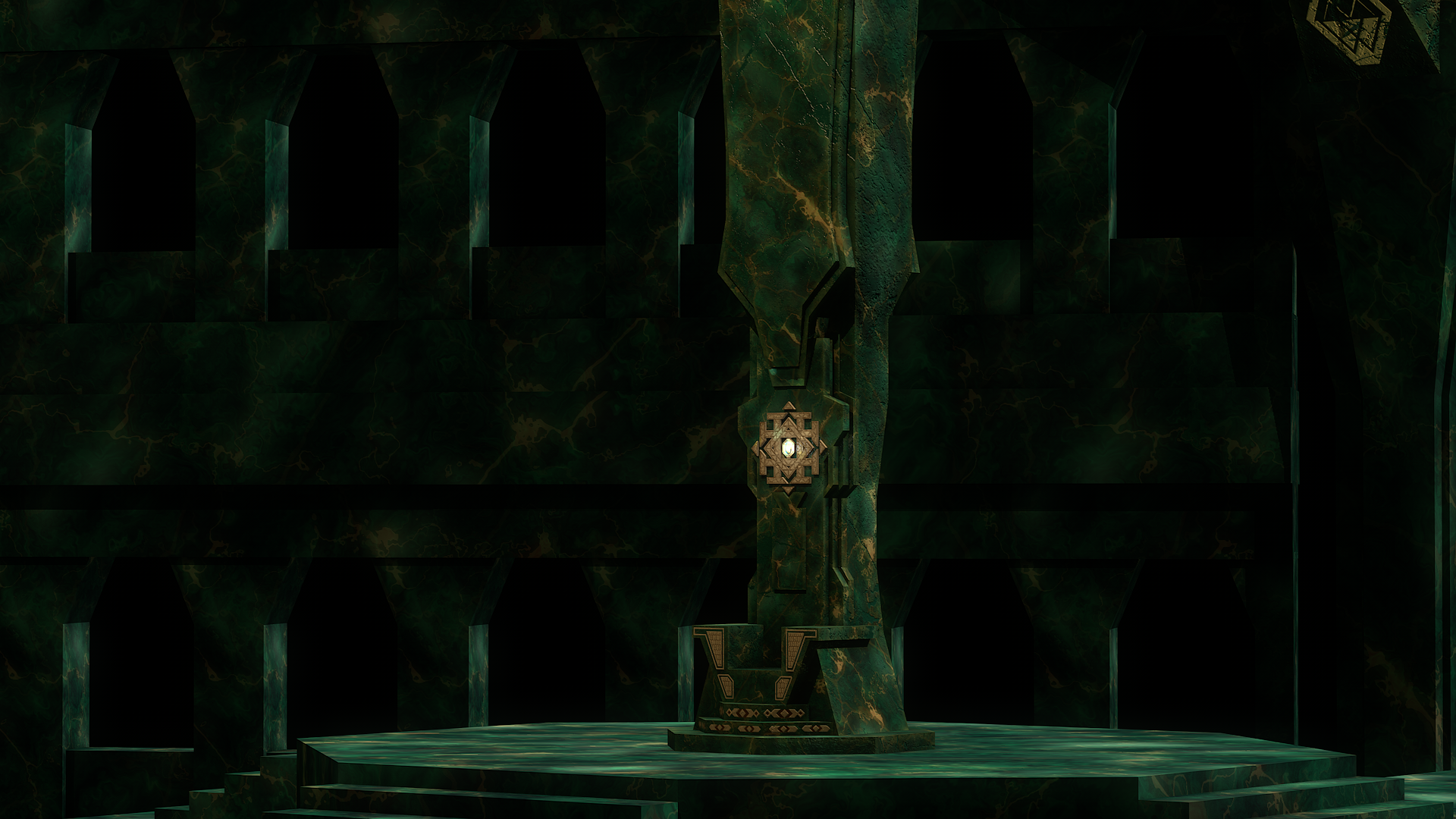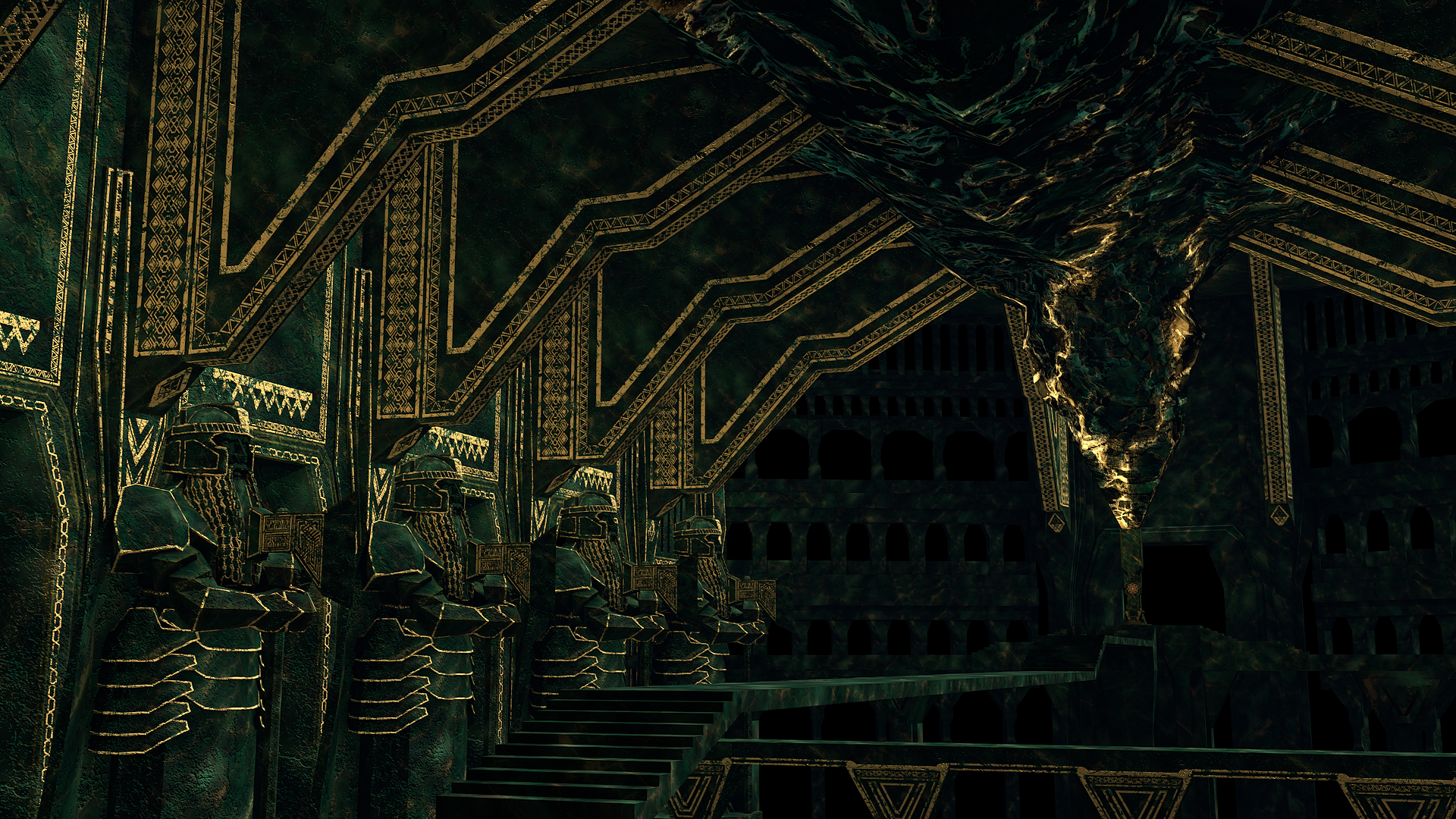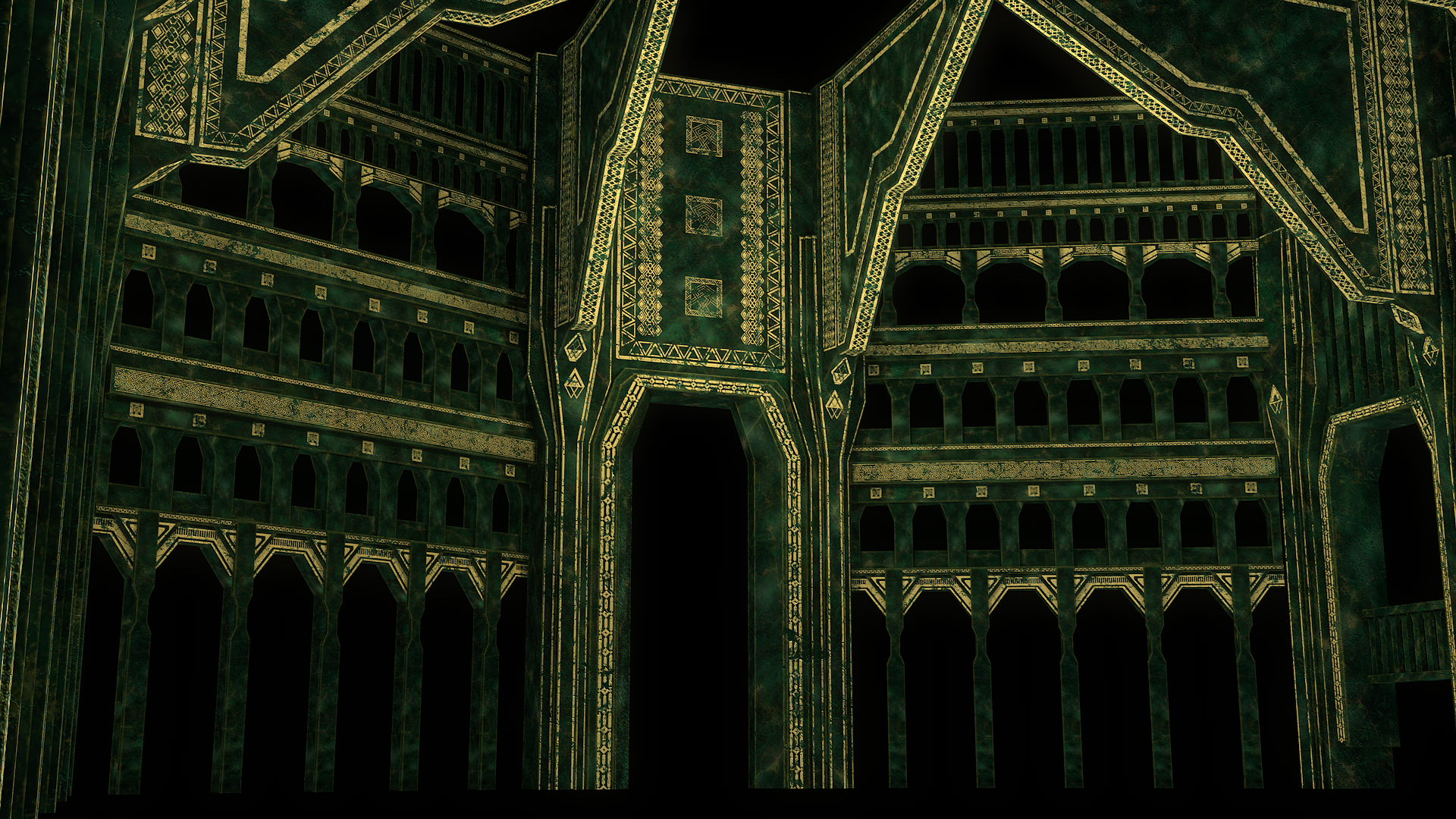 Other bad news arrived at the Kingdom under the Mountain meanwhile from the Woodland Realm. Scouts are talking about Orcs gathering again in the Ruins of Dol Guldur. Might he be connected with the recent skirmishes of the Moria Goblins? One Troll has been captured with new weapons, following modern painting shows him (with masked face to prevent his identity gets reveal, personal date protection laws are strict at this point)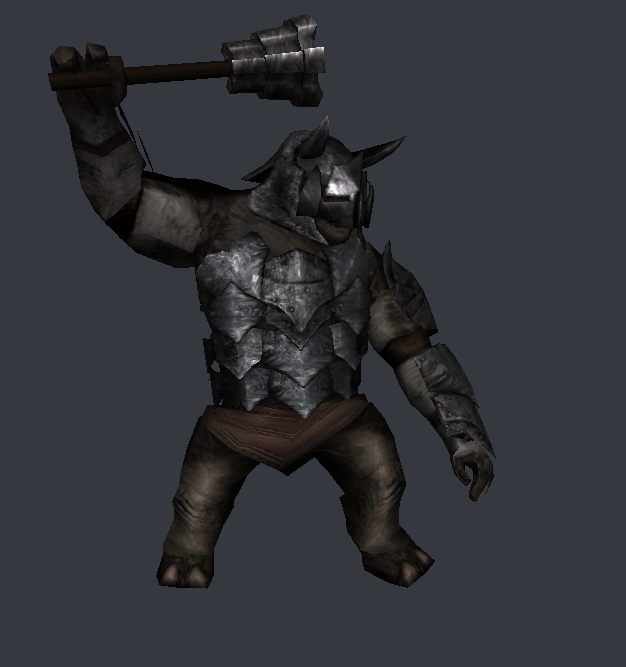 It is generally assumed now that another master smith has joined the ranks of the enemy's forces in the Mirkwood. Rumours are whispering the name of GrimReaper. Still the council is not sure what to think about the new discovered weapons and hope to get soon new informations from their allies of Mirkwood.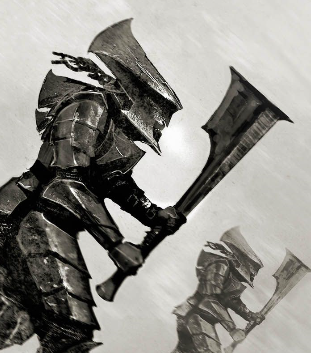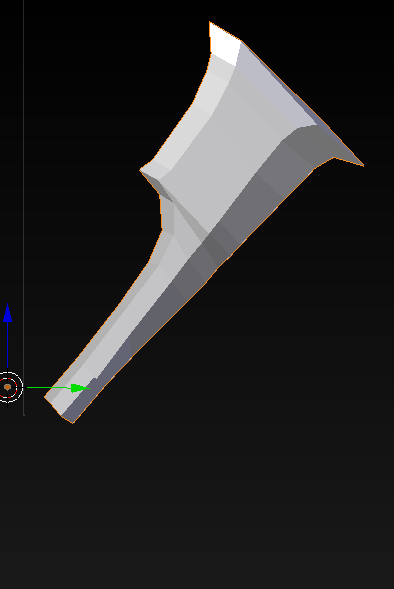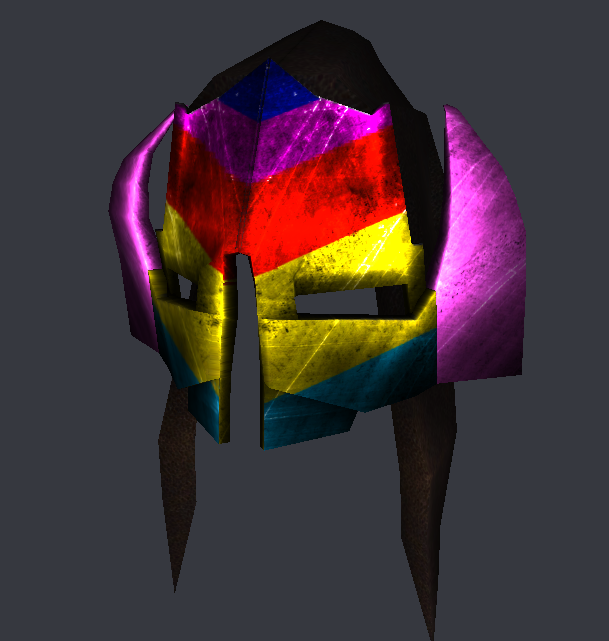 More reports are arriving from the once glorious kingdom of Khazad-dum. Due to bad management the Goblins have not been able to proper maintain Durin's Tower. To reporters the current King of Moria gave as statement:
I can ensure you that this tower will stand for another century. As long as not any wizard is chasing our little fat fire demon up the endless stairs, we have nothing to worry about.
The current state of the Tower is described as in the following not-ingame-screenshots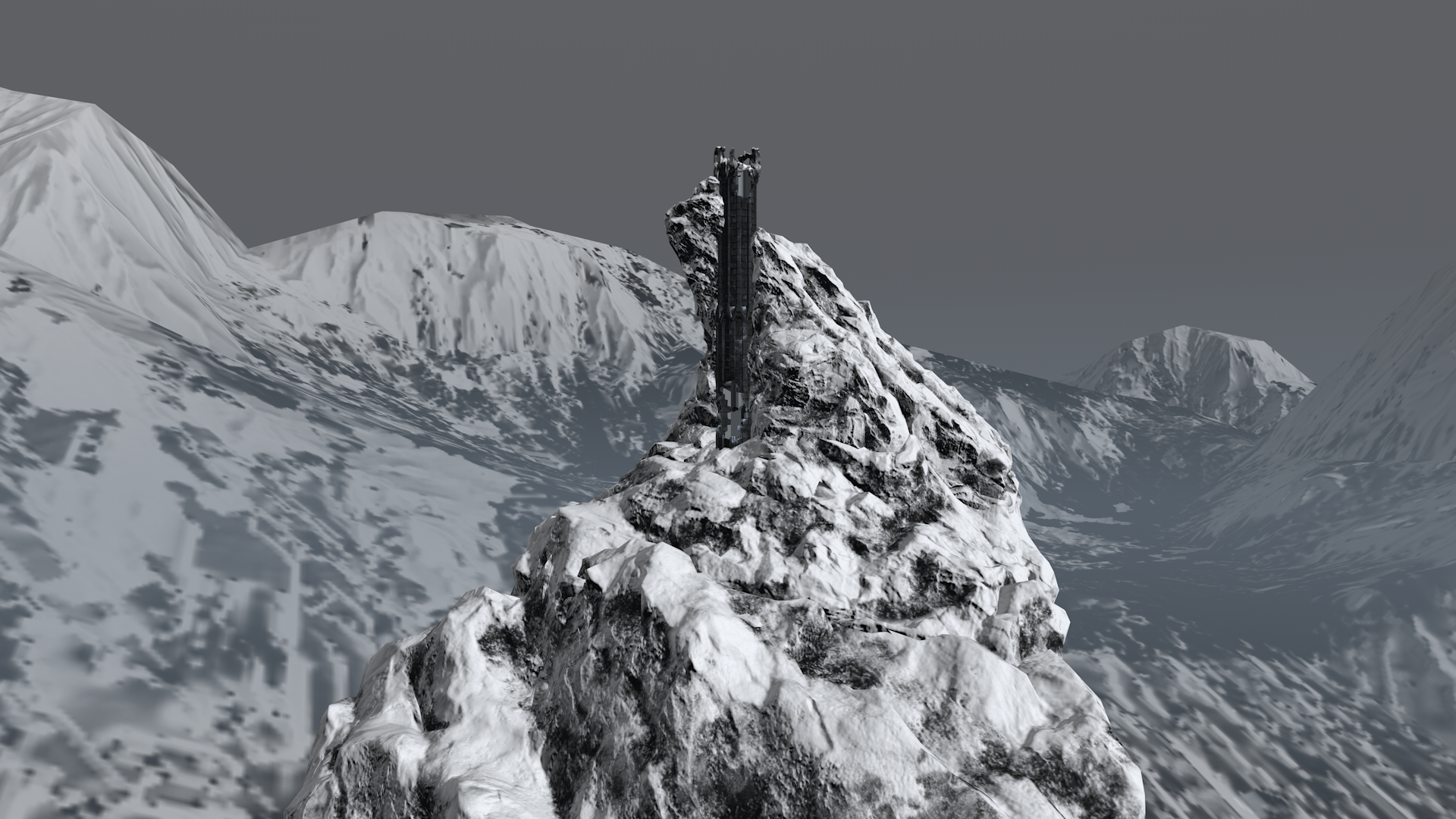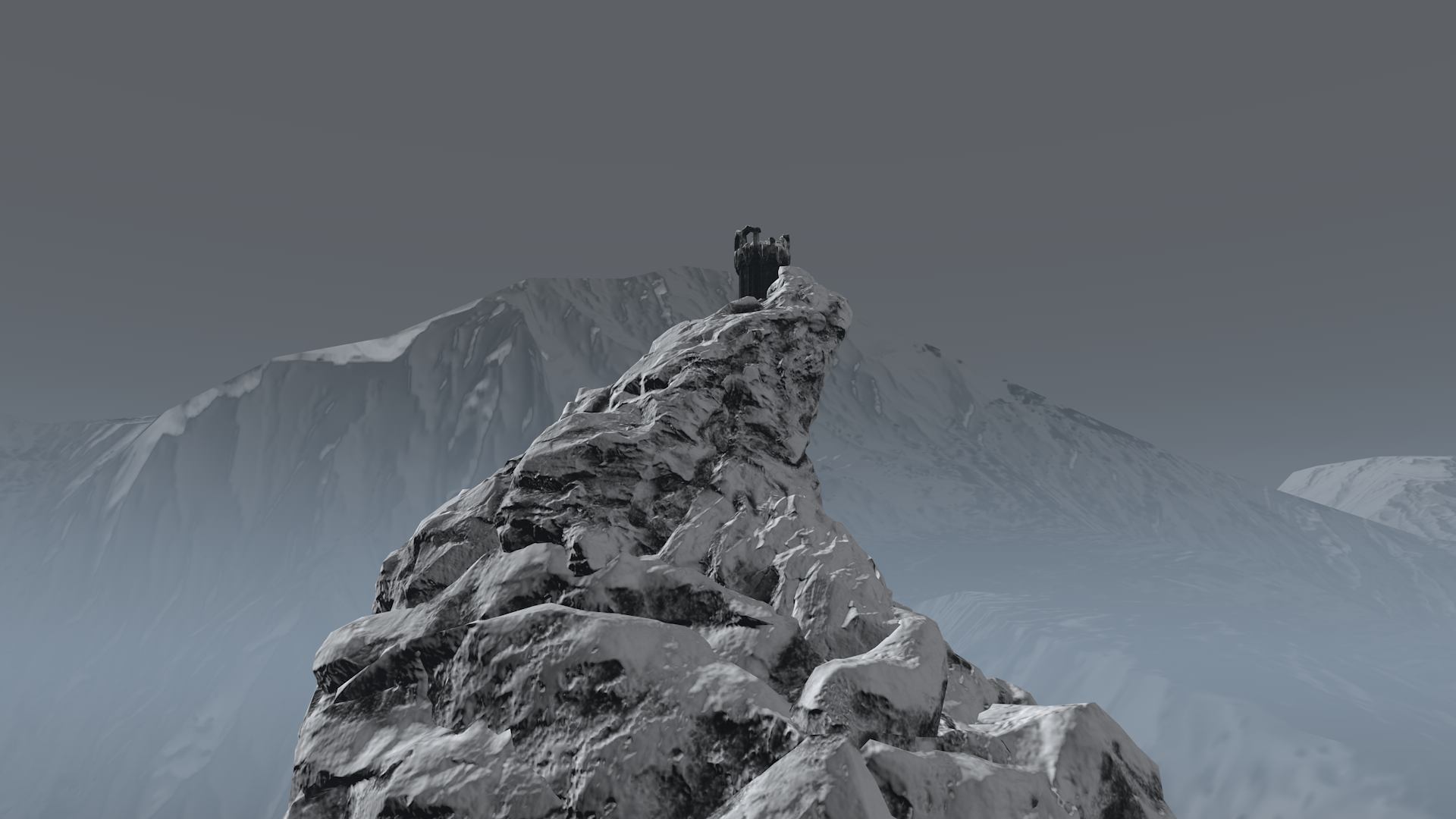 So, that's it for today. See you at another time. Enjoy this Mount & Blade: Warband in its current state and look forward for the next update which might come withing some years ^^
Best regards!
Earendil