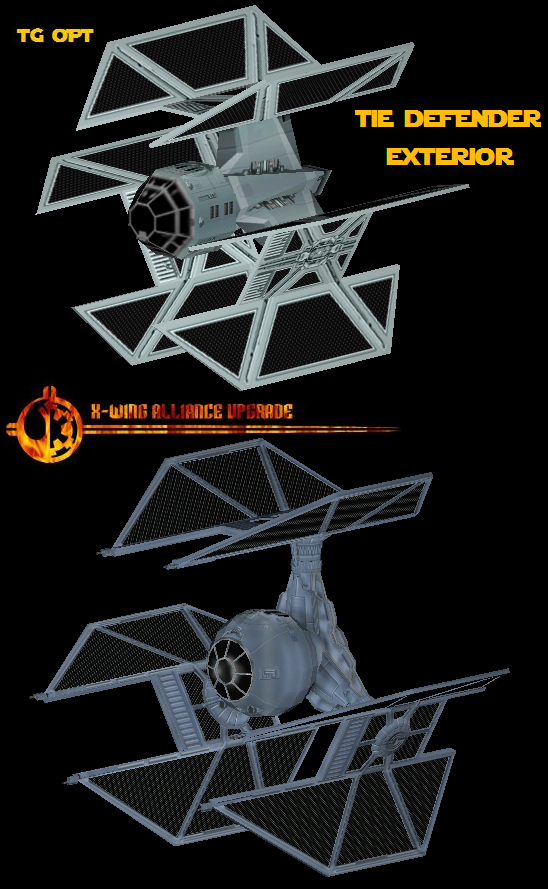 The Tie Defender, an improvement upon the Tie Avenger, and the descendant of the origional prototype Tie Advanced X-1, which proved sophisticated shield and hyperdrive systems could be worked into the frame of standard Tie parts, was produced shortly before the battle of Endor. The ship would remain a mainstay in Imperial Remnant forces up to, and including, the Yuuzhan Vong War...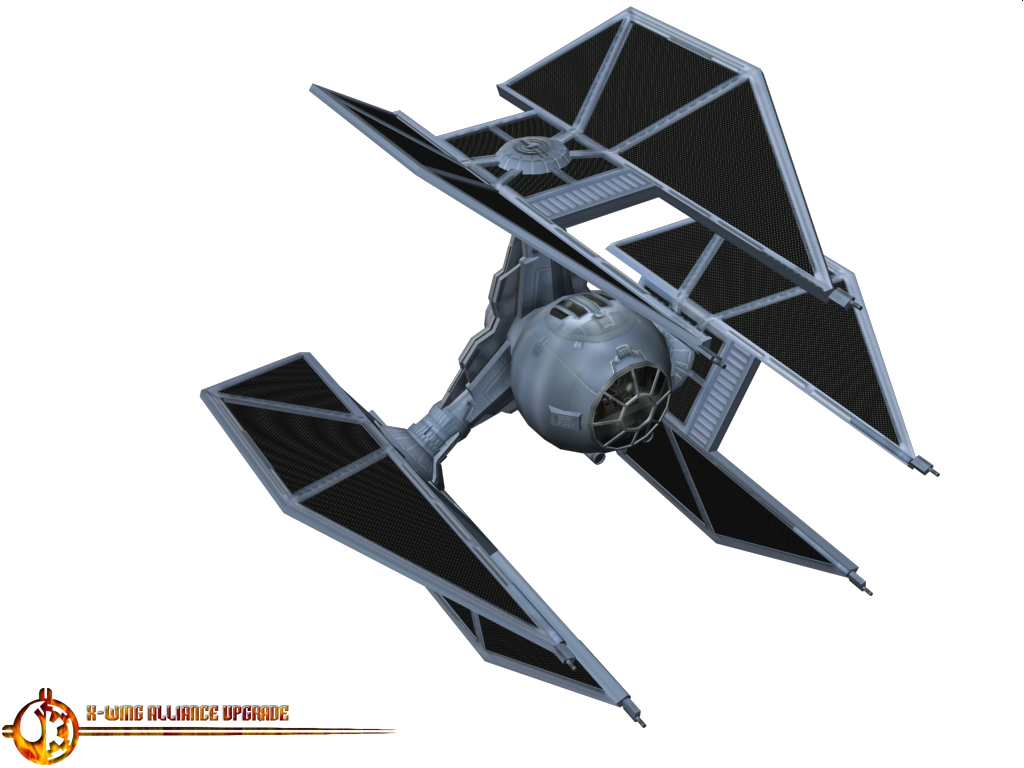 Costing roughly 300,000 Imperial credits, The Tie Defender cost more than five times a standard Tie Fighter. It's capabilities, however, far outweighed It's cost if given to capable pilots. A Tie Interceptor pilot is required to fly (and survive) twenty combat missions before even being considered for a requisition request to recieve a Tie Defender.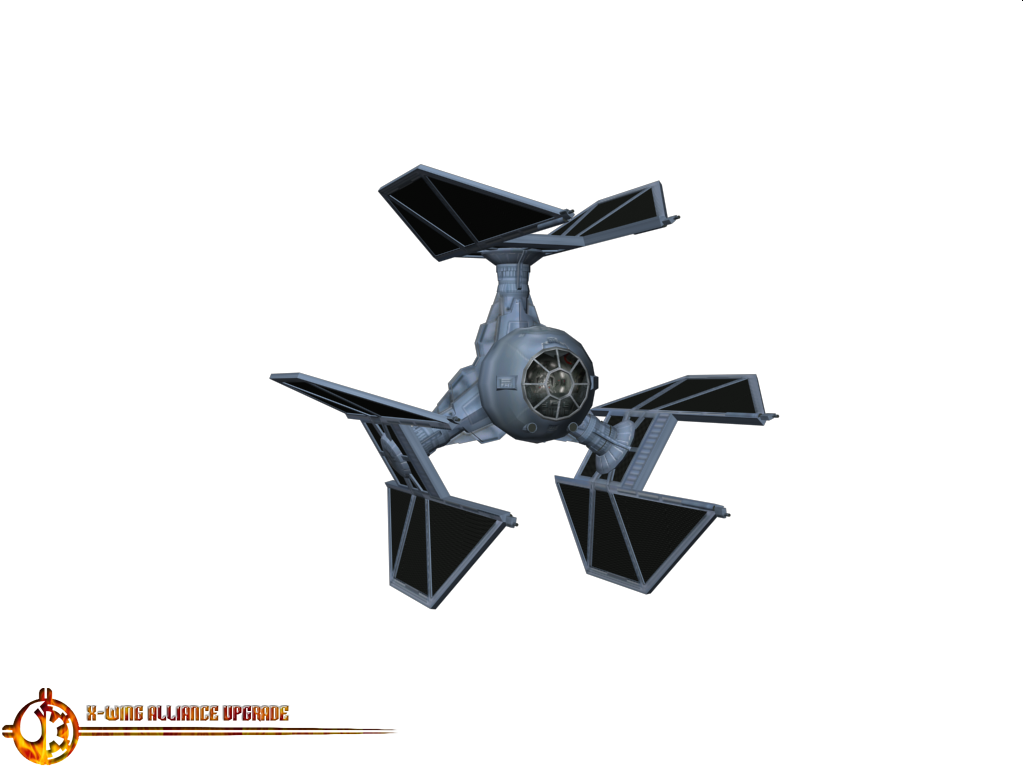 The Tie Defender contained many modular sections which could be replaced or modified with various gadgets and weapon systems, although shields, hyperdrive, and lasers where almost always a mainstay. A very impressive weapon mod was the addition of Missile Pods to either side of the pilot module...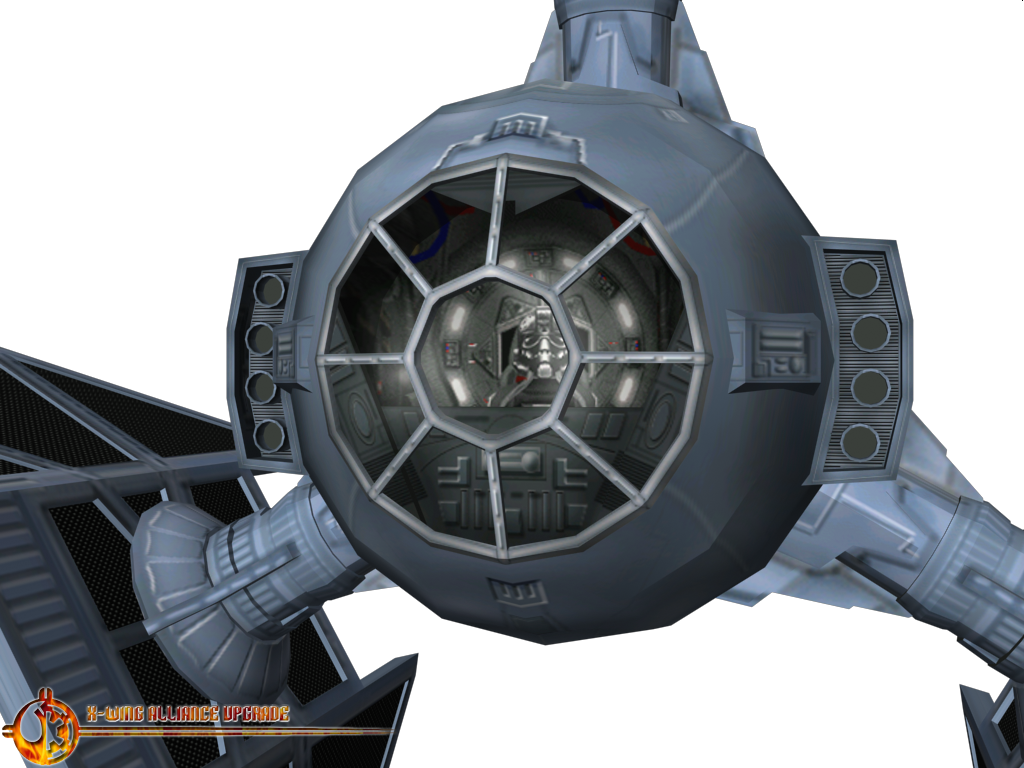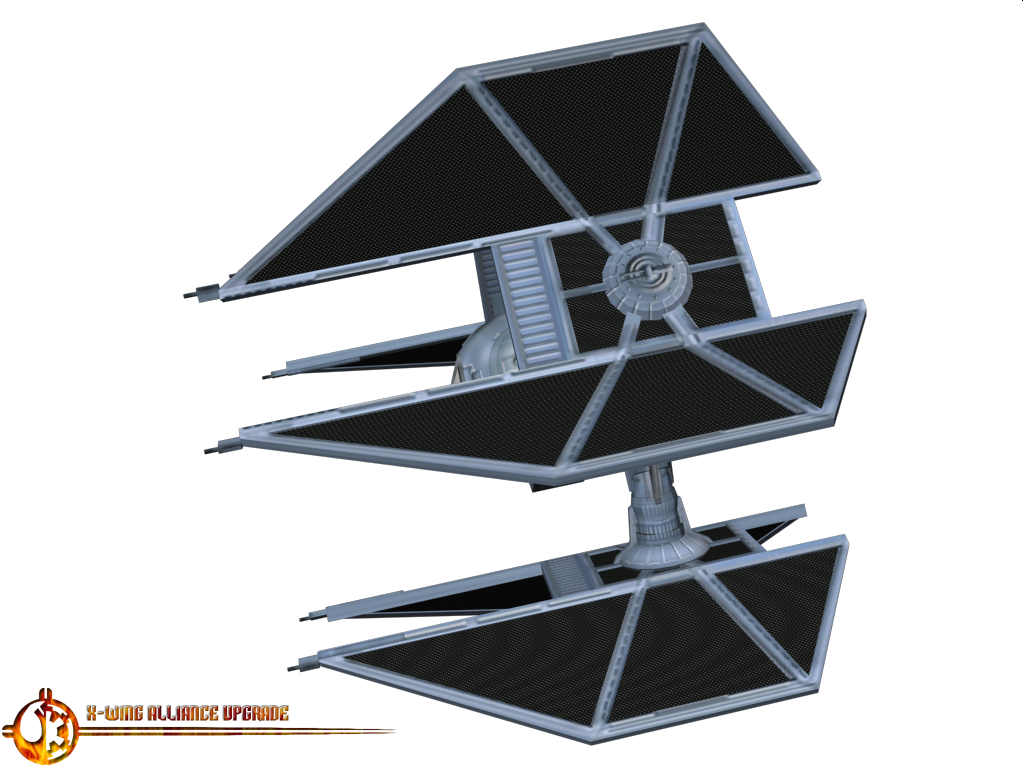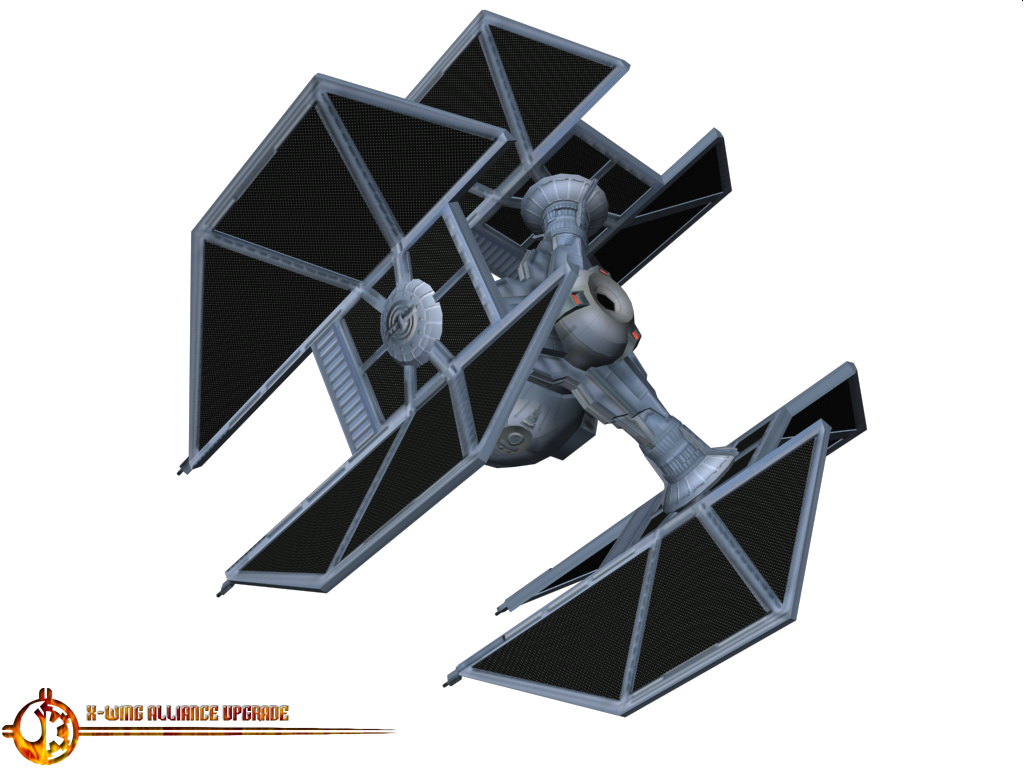 As always, feedback on the overall design changes would be very welcome. Thanks for reading! :D