The Factions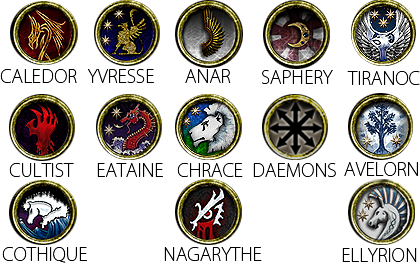 New units and armour upgrades
Chracian Woodsmen We have been working on a lot of new models for the armour upgrades. For the 0.6 you can see an example with the Chracian Woodsmen. These warriors will change their equipment if you re-train them at a city with armory.
Saphery Mages For the Saphery Mages we have opted for a completely new model. We hope you like the new one. It is highly detailed.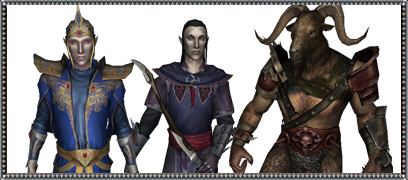 White Lion Pack "Do not be deceived by the rugged beauty of Chrace, for behind that serene mask lies a beast like none other. No, no I speak not of the War Lion but of its White Lion master whose will can bring such a beast to heel!" The white lion is a noble and dangerous creature that inhabits the rocky hillsides and lands of Chrace in Ulthuan. White lions are not to be mistaken for their namesake the White Lions, who are High Elves warriors who wear the skins of the Lions and serve as the guardians of the Phoenix King.
Reapers The Reapers are a new unit for the cultist faction. They are light archers and will solve one of the main shortcomings of the cultists while increasing diversity in the battles.
Ungor Raiders This is a core unit of the beastmen army books of Games Workshop and they are now available on our mod.
Bestigors The Bestigors are the biggest and meanest of the common Beastmen. They're stronger and more disciplined than their smaller bretheren, and are usually better armed.
Map
More mountain passes We have recieved several feedbacks about factions being forgotten by the enemy because of their isolation. After some lore research we have found that there are a lot of mountain passes within the eastern Annulii which communicate the inner kingdoms like Avelorn and Saphery with the outer ones like Cothique and Yvresse. These passes were used by the Yvressian scouts on the book "Defenders of Ulthuan" by Graham McNeill. Thanks to them, there will be more movement and posibilities on the campaign map.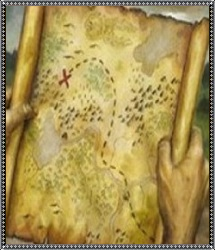 Map textures We really thank our friend King Kong who let us use some map resources for our mod. The Third Age Total War team will be allways on a special place of our credits.
New height map Our mapper, Toho, has been working on the new height map and now everything looks more realistic and beautiful.
Galtyr region has now port as it should be
There is an historic event about the city of Galtyr. At this event you can read a really interesting story about the naggarothi invasion of the port of Galtyr. Well, Galtyr had not port and it was really annoying. That was an epic fail!
Increased movement points
It will be really easier now to reach other kingdoms with your diplomats, merchants, armies and ships. Their movement points have been increased a lot and now is much funnier discover the mighty island of Ulthuan.
Colorful battlefields
This is Ulthuan, the magic land of the elves, and now the battlefields will look brighter and more fantasy like.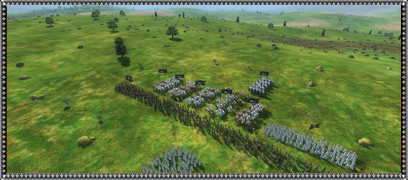 New sounds
A lot of new english voices Our voice actors and sound codders have been working a lot. On this version you can taste a lot of new voices for the armies, diplomats and other agents. The honourable generals will have chivalrous voices, while the dreadful ones will sound terrifying.
New songs added to the soundtrack The soundtrack of The Sundering was one of the strengths, and someone may think that it was not possible to improve it. However TWmadman has done it. You can notice a lot of new and amazing songs!
New banners
Custom banners for the battlemap Aru, our 2D artist has taken over from our partner Kahvipannu and has made some great battle banners. Soon all of them will be finished. By the moment you can check about 70% of them.
Fixed economy, unit balance and building cost
Increased happiness bonus and less squalor We are aware of the amount of annoying riots that the players had to bear on the 0.4. We have solved this and now some buildings will make your day with a lot of happines bonuses, specially the religious ones.
Completely reworked unit balance and cost There were also negative feedbacks about some useless or inefficient units, like the archers or the treekin. We have worked hard on that and now everything feels much better. Thanks for your feedbacks!
Income increased The lack of income was a problem on the 0.4. Now every coastal settlement can have at least one trade route, and the overall income has been increased. Our intention is to make things easier but avoiding the chance of being rich easily.
New Icons

Building icons All the building icons have been customized using official sources.
Ancillaries Icons Also the ancillaries icons have suffered improvements
New campaign AI
More agressive AI The campaign AI has been reworked and your enemies will be now far more agressive. A new challenge for the hardcore players.
New allied assistance script
Get rewards by helping your allies When the cultist worshipers declare a sacrifice uppon an allied capital, your ally may ask you for help. If you reach the settlement with your army then you will be rewarded. You will also be rewarded for every battle won in that region, and they will be very grateful if the sacrifice fails.

INSTALLATION NOTE
Download all parts to the same folder
Uninstall all the previous version
Run the TheSundering.exe
Make sure the path is correct (C:\Program Files (x86)\SEGA\Medieval II Total War\mods\The_Sundering) or wherever you have installed your game.

Unzip the 0.62 patch inside The_Sundering folder and overwrite.

(Recommended) Go to the game's Video Options and set the Shader Version to 1