A new member have joined Tacos Mod: dgn! He have already contributed with a lot of knowledge of WW2, as well as added new content to the mod directly & helped with technical things. Many of the coming changes & additions in Alpha-8 will be from him.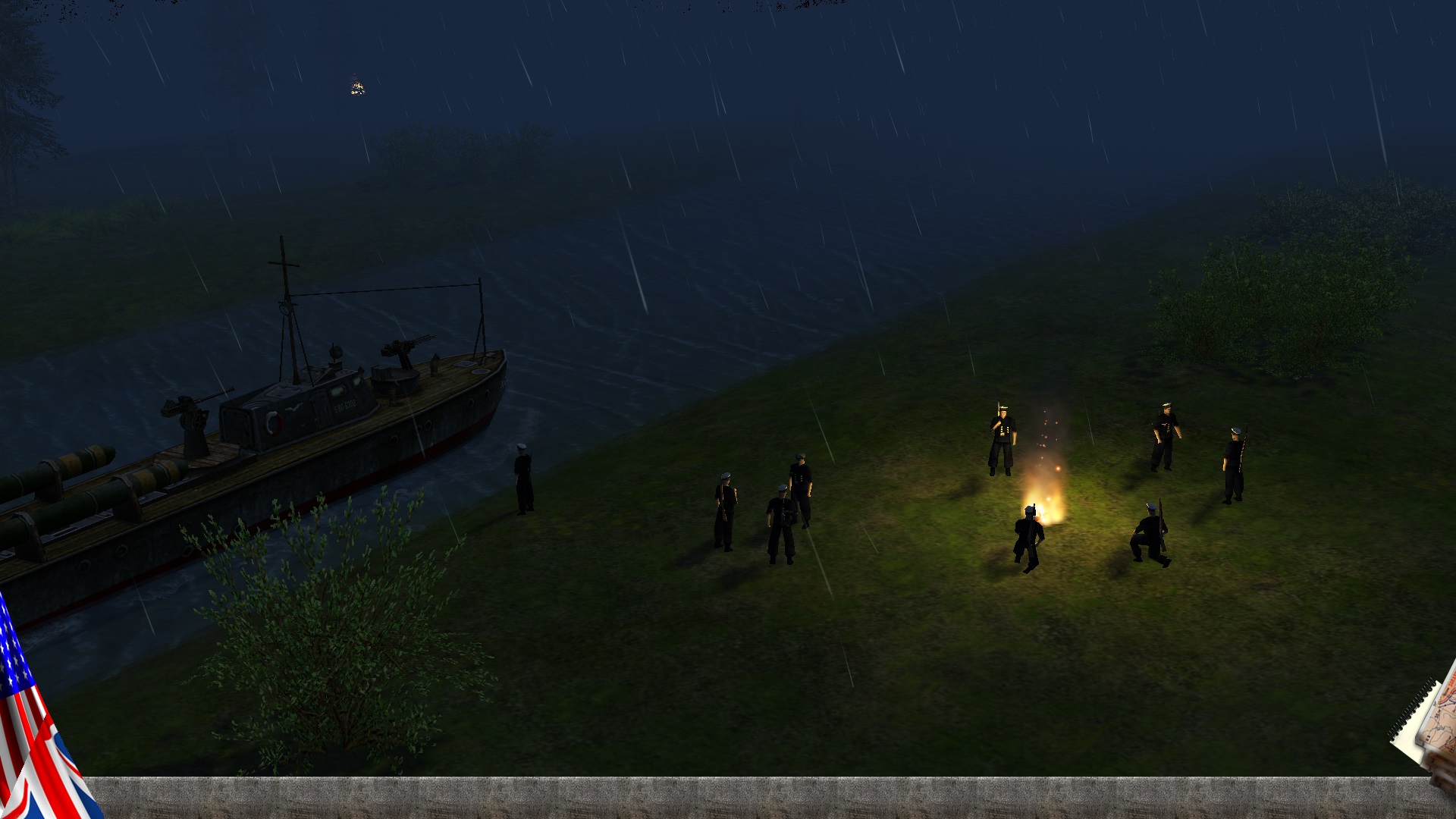 Alpha-8 is well in progress, with a 2-part mini-campaign based on the Battle of Castle Itter already completed. A bonus mission has also been made, where you play as Norwegian commandos & another bonus mission where you play as Volkssturm is almost completed.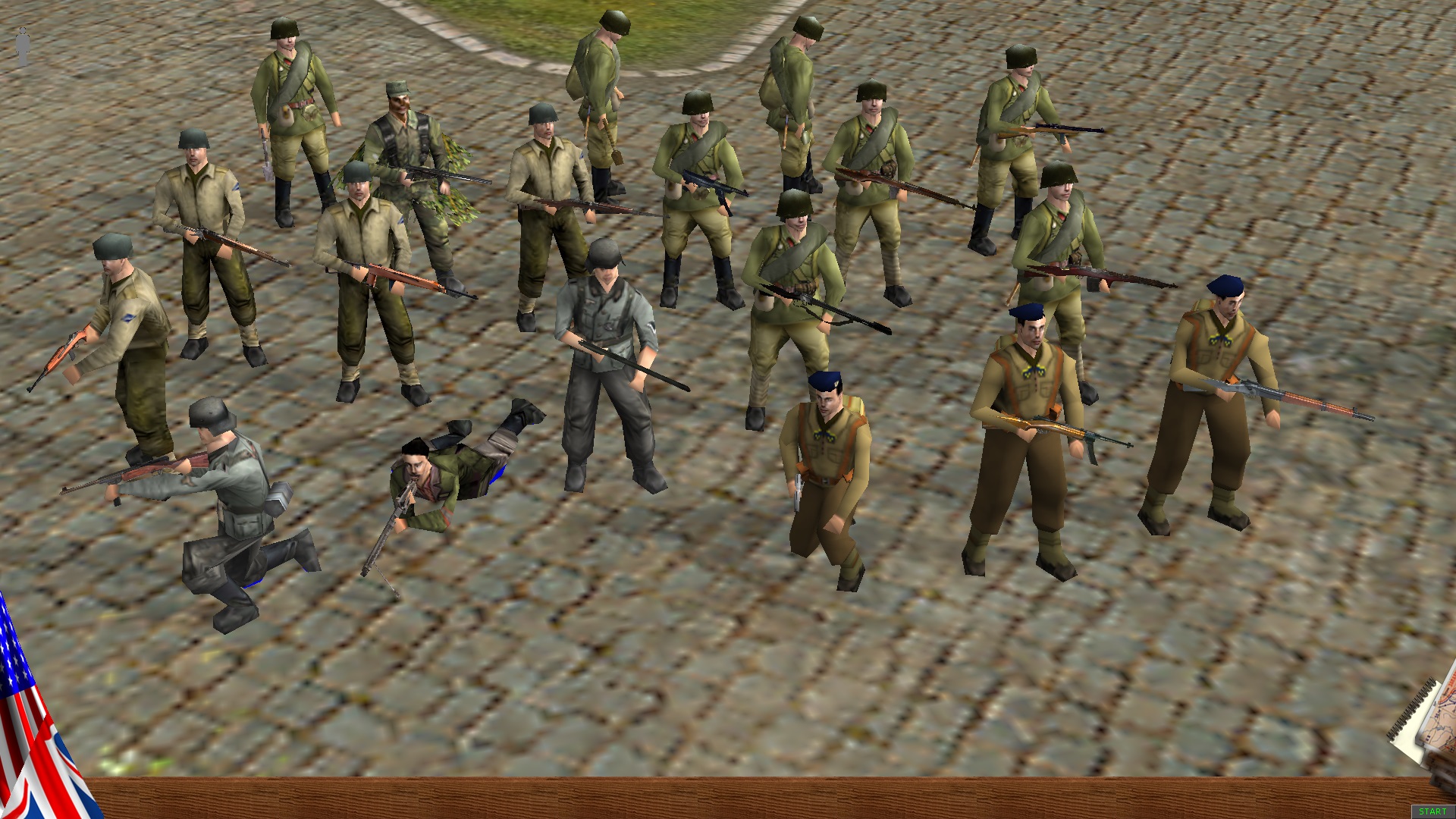 26 new weapons have been added, including missing icons such as the P08 pistol, M2 automatic carbine, suppressed Sten Mk IIS & RGD-33 grenade.
There are new rifle-grenade types: incendiary & armor-piercing. The rifle-grenade-launchers are now also able to fire regular rifle ammunition in addition to firing grenades. With other words, rifle-grenadiers are now able to shoot, blow up, burn & tank-hunt, given the ammunition & opportunity. This also means rifle-grenadiers don't have to carry an additional rifle.
Portable bags are coming, such as haversacks. They act like regular boxes, except you can keep them in your inventory, giving you more effective space. They can also be used for reserve-ammunition, back-up weapons, as well as allow quick trading or dumping of items.
The Chasseurs Alpins in Green Blood now have their own uniforms. The Kriegsmarine uniform have also been significantly improved, in addition to new Volkssturm uniforms for the up-coming mission.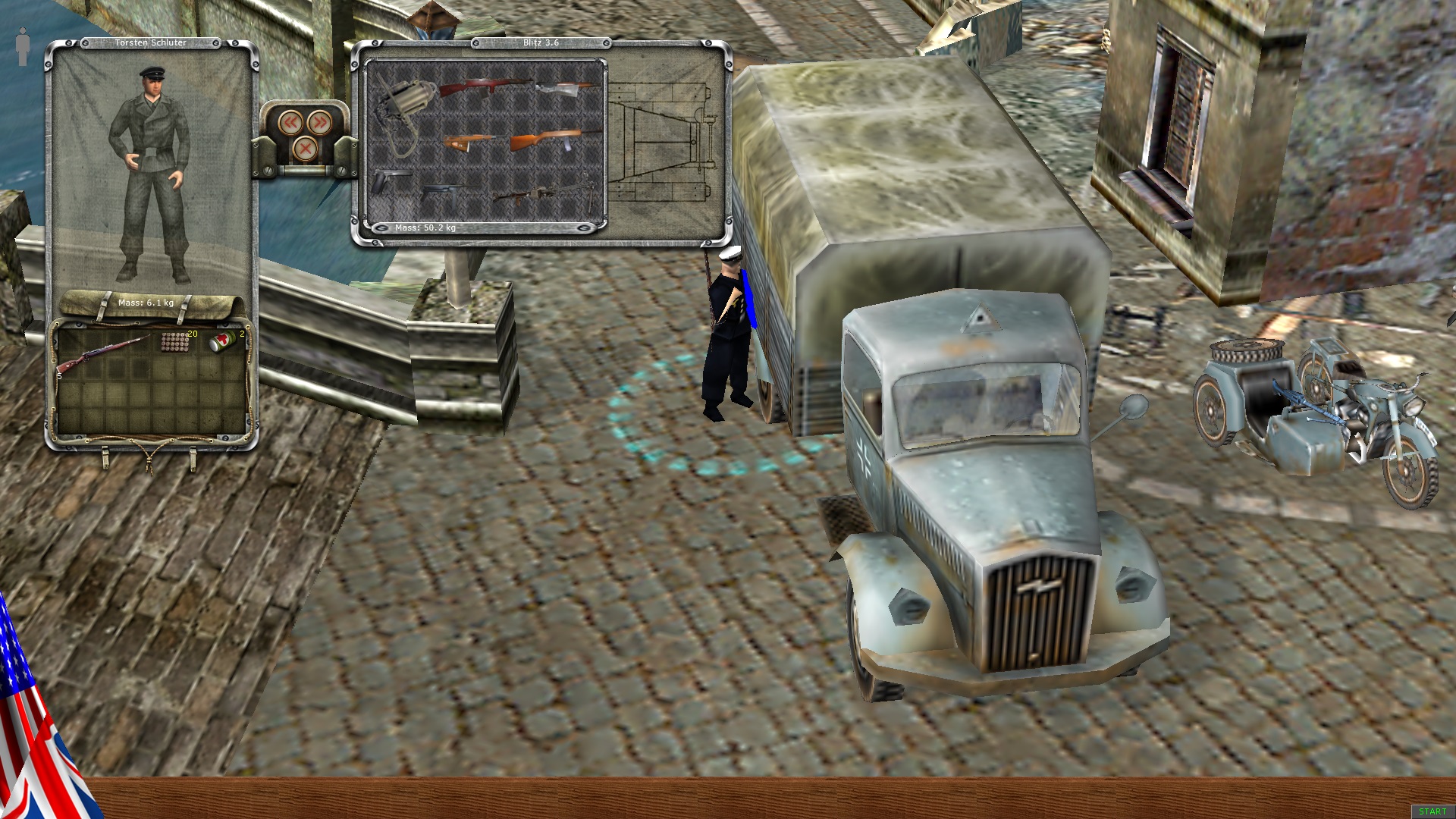 The inventory space of vehicles will be increased. The added space will allow you to more effectively stock up on anything you wish. dgn is also currently working on creating new vehicle schematics images for the inventory back-grounds, so that vehicles will have correct back-grounds.
You will be able to fire rocket-launchers & grenade-launchers whilst being prone in Alpha-8. The unit will no longer be forced into a crouch position. Units put on fire at will mode no longer go into standing position before firing as well. This will make units equipped with the aforementioned weapons less suicidal & more stealthy.
Fold-able weapons such as the MP-40 now take up 1 less horizontal inventory space.
Resuscitation Kits are now accessible via the "grenade slot", the slot next to the weapon slot. You no longer have to open up the inventory in order to revive allies, just select the Resuscitation Kit as easily as you would a grenade.
There are more minor & major things in the works, but that is all we feel like reporting for now.