If your new to Sword of Damocles: Warlords or just a fan of the original full conversion by Vonmistont and his team of brilliant modders then you will be greatly pleased with the latest release of Sword of Damocles: Warlords.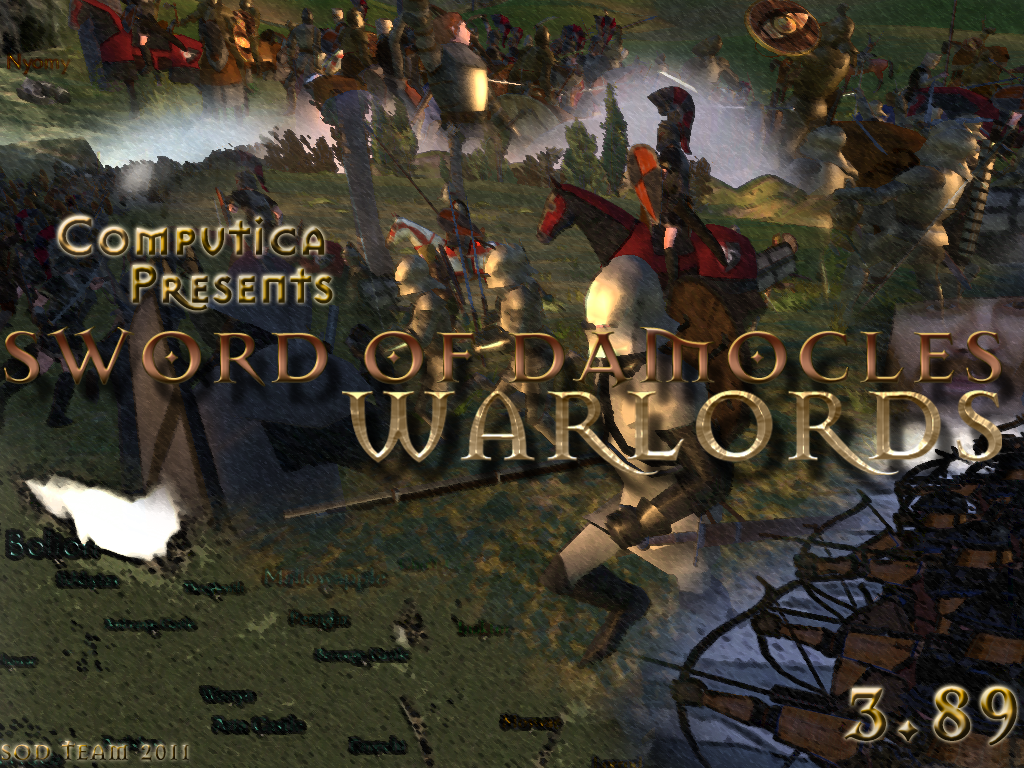 More than a years worth of work has been put into Warlords to not just port the first game but to overhaul, enhance, and improve the mechanics that made the first game enjoyable. Even though this isn't a straight port but a sequel this mod is bent on giving a better game play experience.
This grand modification takes you away from Calradia and sweeps you to the newly discovered landscape Ponavosa. The map of Ponavosa has took more than 56 hours to develop and 30 hours were used in fine tuning this massive landscape which comes to more than 3.5x the playable landscape of Calradia.
More than 200 troops and factions from the original Sword of Damocles: Gold are featured and rebalanced for the M&B: Warband platform. All 12 factions including the ones for Native Calradia have been rebalanced and tweaked to balance the game accordingly.
This modification overhauls and expands on any OSP and third party script, code, or resource it touches. Nothing is put within the mods source code without a review to make sure that code or script can be expanded upon to meet the mods current standard.
What is SOD?
Sword of Damocles is A-Historical Medieval mod as our most intellect call it. It is a game based on the Invasion game type 1st developed by Geoffrey Ashe from the "NNY" mod and then picked up by Vonmistont back in Late 2008 as soon as he registered to the TaleWorld Forums. As far as the name is concerned the Sword of Damocles isn't the name of a sword but an actual person. It represents the pressure a King has and the impending doom that can strike upon a King/Queen at any moment. Regardless the name stuck and I'm sticking with it.

A-Historical???
Yes, if I spelled that correctly. SOD is one of the only mods that isn't fantasy but puts troops like Samurai and Tribal troops, knights, and female barbarians in a epic battle model the game-play it realistically and calls it "fun".
What about Strategy?
As you get further into the game you'll notice that the game is also about grand real time strategy. There are more buildings to build, more fiefs to capture, more factions to capture, more managing of troops. Much bigger amounts of money to manage. All this is in part thanks to a combination of diplomacy and a overhaul of the population system from the 1st game.
Population?
Yes! unlike most RTS strategy games and like more turn-based games like 4X strategy games Warlords uses population to build buildings, collect income, and draw troops from. So taking care of towns and Villages are very important for you to succeed in the game. If your population can't survive you can't survive.
Why Warlords?
As far as the name Warlords goes, I made that the surname because in this game you will be doing tons upon tons of fighting with all types of troops. So your not just a lord your a WarLord. Lords rule there people most of there lives while a Warlord can do both.

What is Test Combatant?
The "Test Combatant" or "TC" as I call it is just a tag I use to let the player know that what there playing is just a test of the final mod there playing. I have a lot in store for the future of the mod. Most of what I want in the mod is already in-place, I'm waiting for the correct time to add it. The mod will have five different phases and right now we are right at the door of entering the 4th phase of the mod.
What is the 4th Phase?
Mercenaries... Not just any Mercenary where you go to a tavern and hire. Full Private Contractible Mercenaries that are paid to do your bidding and grow with your kingdom. They want to see you succeed as long as you keep the money flowing they will provide you with military services and protect your assets.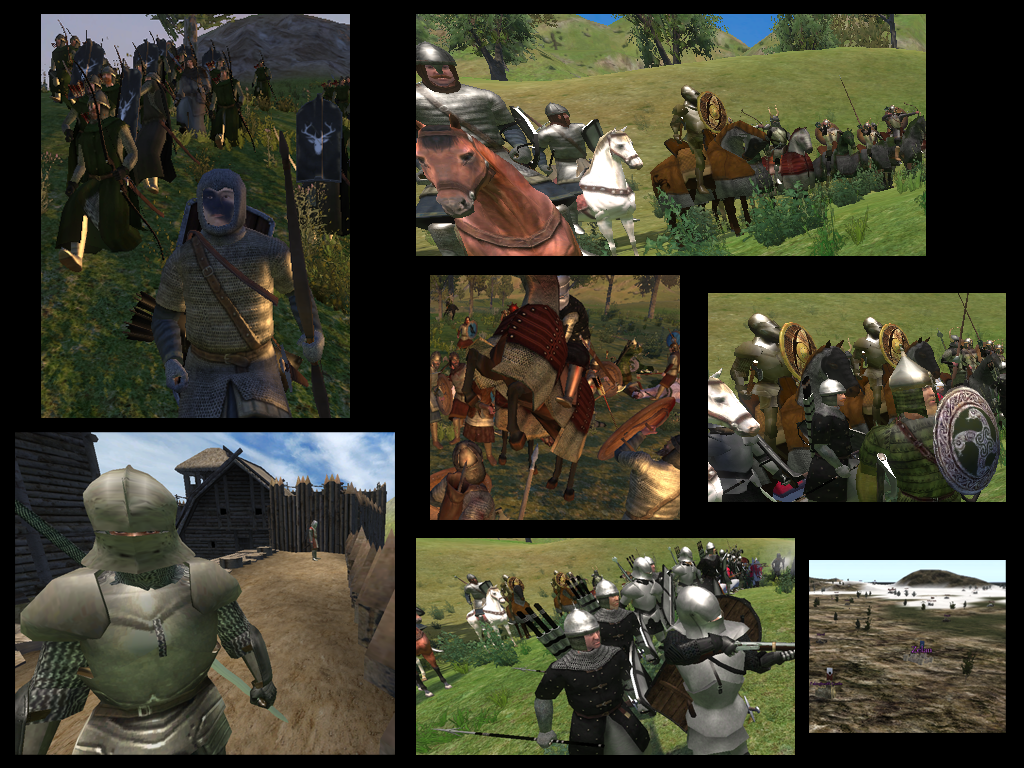 Who are We?
I can't really speak on everyone's behalf; but i think we are all together a community of people who like to laugh, play games, share ideas, express our creativity and support, and just doing what we do best, play games! :D
Future:
To me this mod is nowhere near complete. If I just had a few people who I can rely on to work on a task and contribute to the mod or just improve on what we already have maybe the mod can become something we all enjoy. Who knows maybe one day TW will wake up day and smell the money in what were doing. Regardless this modification is grand in its on right and has the potential to be a mod that gets recreated again and again and again. So expect very little and receive much more to come in the future.
Special Thanks:
This mod plans to be the most innovative and one of the best mods you will ever play on Warband. I've put my time, blood, sweat (very little of it), lack of sleep, and mind into the making of this mod. This mod wouldn't of had seen the light of day if it wasn't for the generation of modders before me and my very helpful and encouraging mod supporters. I wouldn't know where exactly the mod direction would have been going towards if it wasn't for the lore master and plot writer of SOD MorrisB. I also want to give two more shout outs to Mordachai & Cyclohexane. If wasn't for them to give a noob a chance I would have never started modding SOD in the first place.
"May the Sword of Damocles shine like a guiding light above the head of the King/Queen of Ponavosa as our fate rides on your shoulders."
Computica