About two month ago I posted a job offer here on moddb.com for a composer. After only one week I had to close it, because the response was really impressive. Plenty of composers all over the world liked to work for this mod. I never expected something like this. Thank you desura for making this possible! Hard to decide which one could be the right one, because they all were talented. At least three very talented and professional composers joined the team:
Ryan Hardiman, David Mesiha and Sam Welsh. It's really easy to work with professional people like them. The audio work is still in progress, including intro, credit song, sevral interludes and soundscapes coloring environment. One nice track is already done and build in:
I have the honour to present an interludium named The Dark Valley, composed and arranged by Sam. Player will hear it in the mod by entering a dark but quiet zone driving the handcar.
It is posted in the video section here:
The story has been extended by another and bigger map.
Formerly the last room were an abandoned subway station in the destroyed Berlin: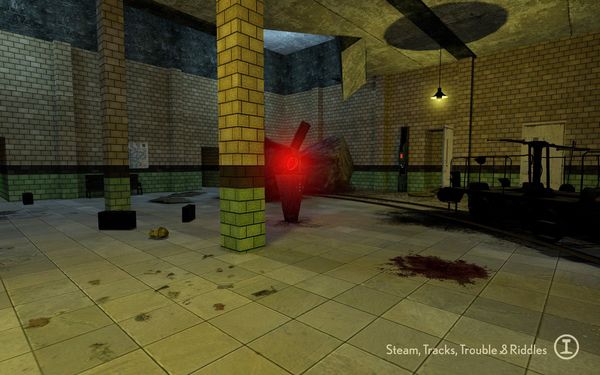 Now you will experience a model-railway-maze. It was build by EasyRider in his free time during less or more 400 years waiting for the player. This will be the last part of Chapter One. The old arcade "Frog Game" inspired me. In "Frog" you have to cross a busy road, in here it is the railway traffic.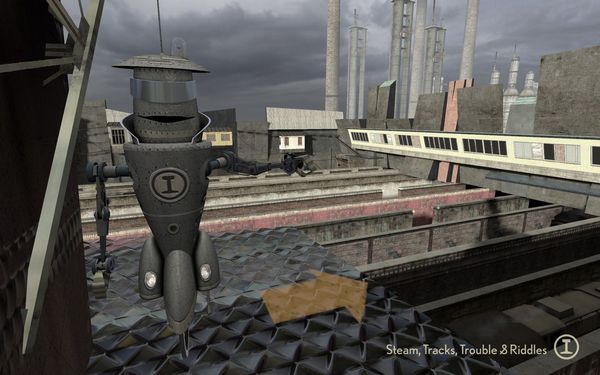 You have to cross the trainyard and reengage the E-Tram.
Attention! Be alerted! Do not cross the rails carelessly!
If you succed you may drive the E-Tram after solving a final riddle.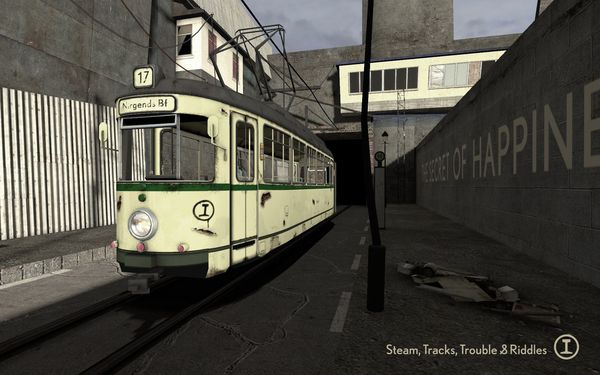 Overall the preparation for the next big beta test is close to it's completion.
We are back on track after some hassling with hardware. A lot of improvements
were implemented like a better skymap, less bugs and more detail.
Thank you for voting!
peegee