Hello Everyone,
How are we all going? Well its been like 2 years since I did any work on my Starcraft maps project and that 2 year holiday break from making maps, I have been overseas and started working full time hours have enjoyed every minute of it.
As most of you know or should remember me saying on various sites that my maps project was completely lost in a graphics card failure which I stupidly formatted my main hard drive with everything I had worked on in the project, gone in seconds and the overwhelming headache of trying to resurrect the project from stretch was too much for me to deal with and so I basically left the maps in as they were in an unfinished state.
So fast forward to a week or so ago and while I was searching through so old files on my secondary hard drive (Which i used as a backup), What do you know, I found an unopened version of the Neo Lost Temple map which I could now edit and resurrect my maps project:). I have had a little play with the old maps just to see how well it fairs and there is plenty of work to be done but I am willing to try and improve the map further and I have already begun editing the old map and I have a few new ideas I would like to try out in the new map versions to make the maps more balanced and more fun to play.
I am lucky that since I've been away, a couple of skilled modellers have made some brilliant new Starcraft 2 models and skins for new units I will be adding to the maps project. The first one Ill be showcasing for this news article is the Terran Marauder model and skin created by Fingolfin, and it is an amazing model indeed. The model comes complete with a full Starcraft 2 animation set and a highly detailed skin which I can't wait to see in game.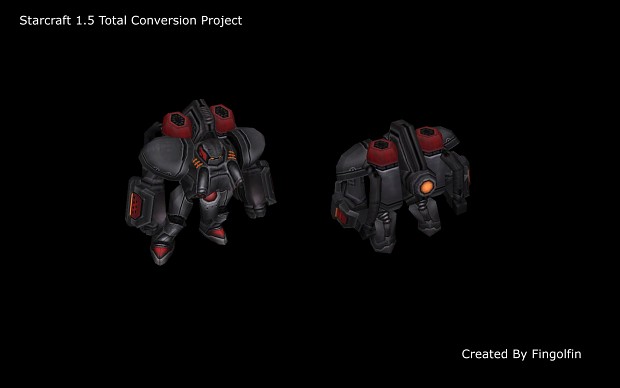 I also have a Zerg infestor and Zerg Corruptor Model to add to the maps as well further the anti air capabilities of Zerg swarm which has been a long time coming for the Zerg race in the maps.
I hope this news has made most of you all very happy and I am very excited to see what all these new additions and changes will create for the project. I would love to hear comments from as many people as possible about if they are still playing my maps and give me positive feedback to drive me to complete the new maps as soon as I can.
I hope to see you all online again soon
night_wolveX