Features:
GC Enhancements: A new, much higher quality galaxy map has been introduced, brightness toned down, new models for bonuses, ships, a new FO Star Destroyer fleet icon, and colors have been adjusted!
Special Units: Special units such as the Jettrooper, Elite Stormtrooper, and Flametrooper for the First Order will be purchasable. The Resistance will sport the Jettrooper, Spy, and Wookie!
New Worlds: The GC will automatically detect if you have any BF I maps and add them to pre-existing worlds, where there will be a chance to play for example, BF II Kashyyk or BF I Kashyyk: Docks! Two added worlds from BF I are RhenVar and Bespin, as well as our own worlds that will come later; Jakku and Crait.
*Keep in mind that these maps are not required for Galactic Conquest, what you have will be added and what you don't will simply be skipped
Updated Galaxy Map with new planets!

Side Selection available! Play as Resistance or First Order!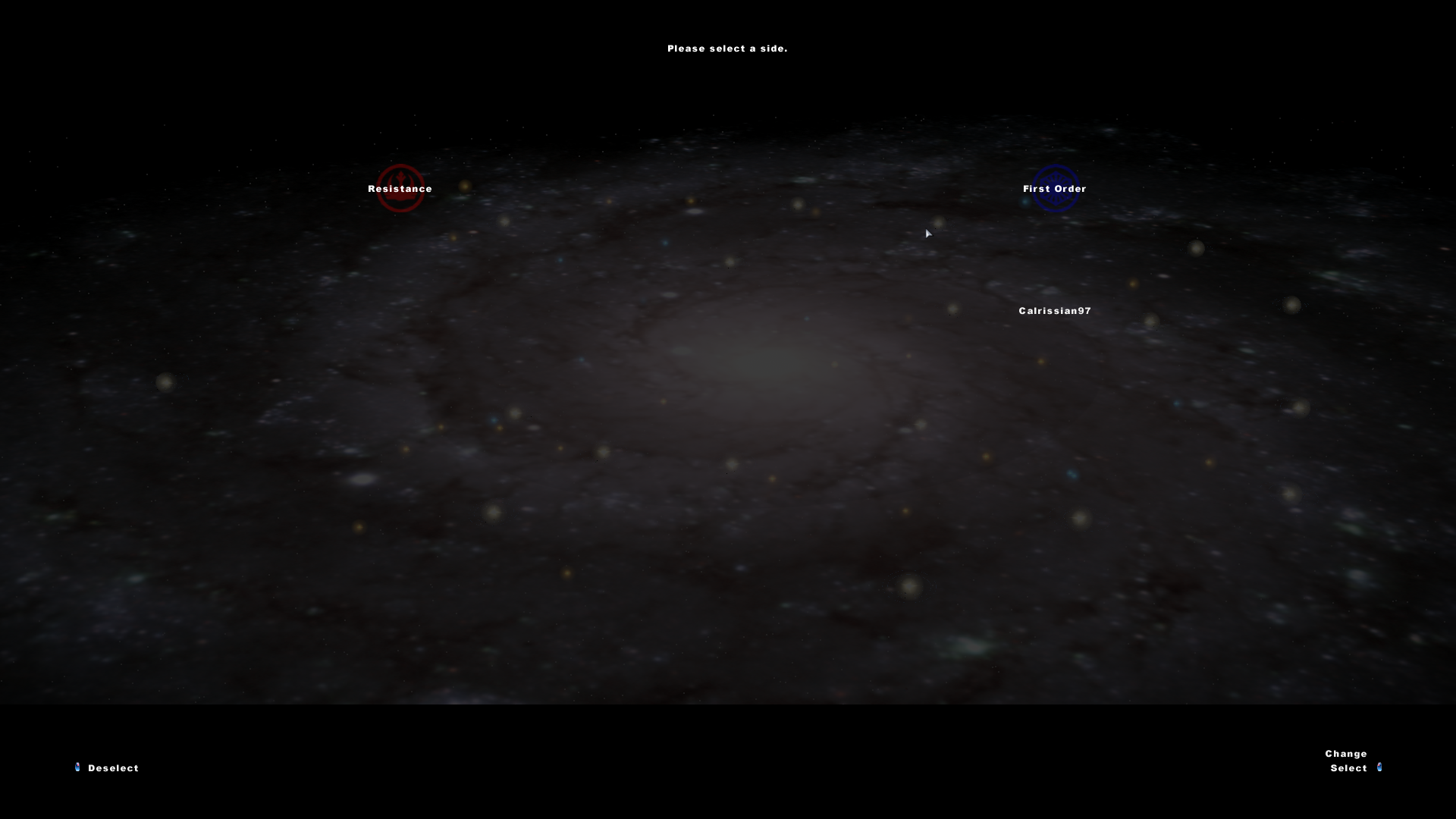 New Galaxy Texture!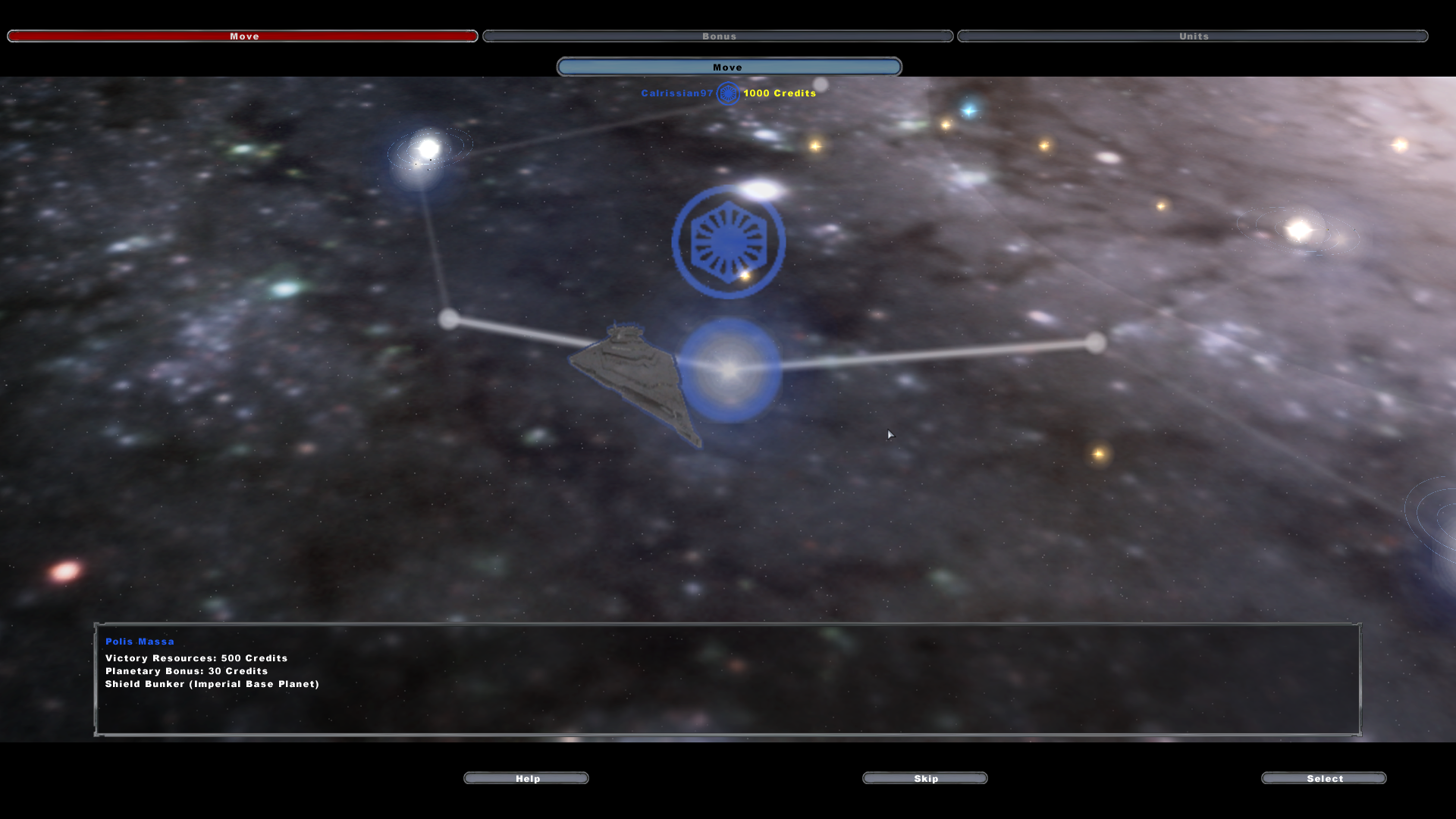 Credits to Gemini Observatory - GMOS Team for the spiral galaxy image
First Order Unit Selection:
Resistance Unit Selection:
First Order Star Destroyer Model
First Order Fleet Texture and FO Icon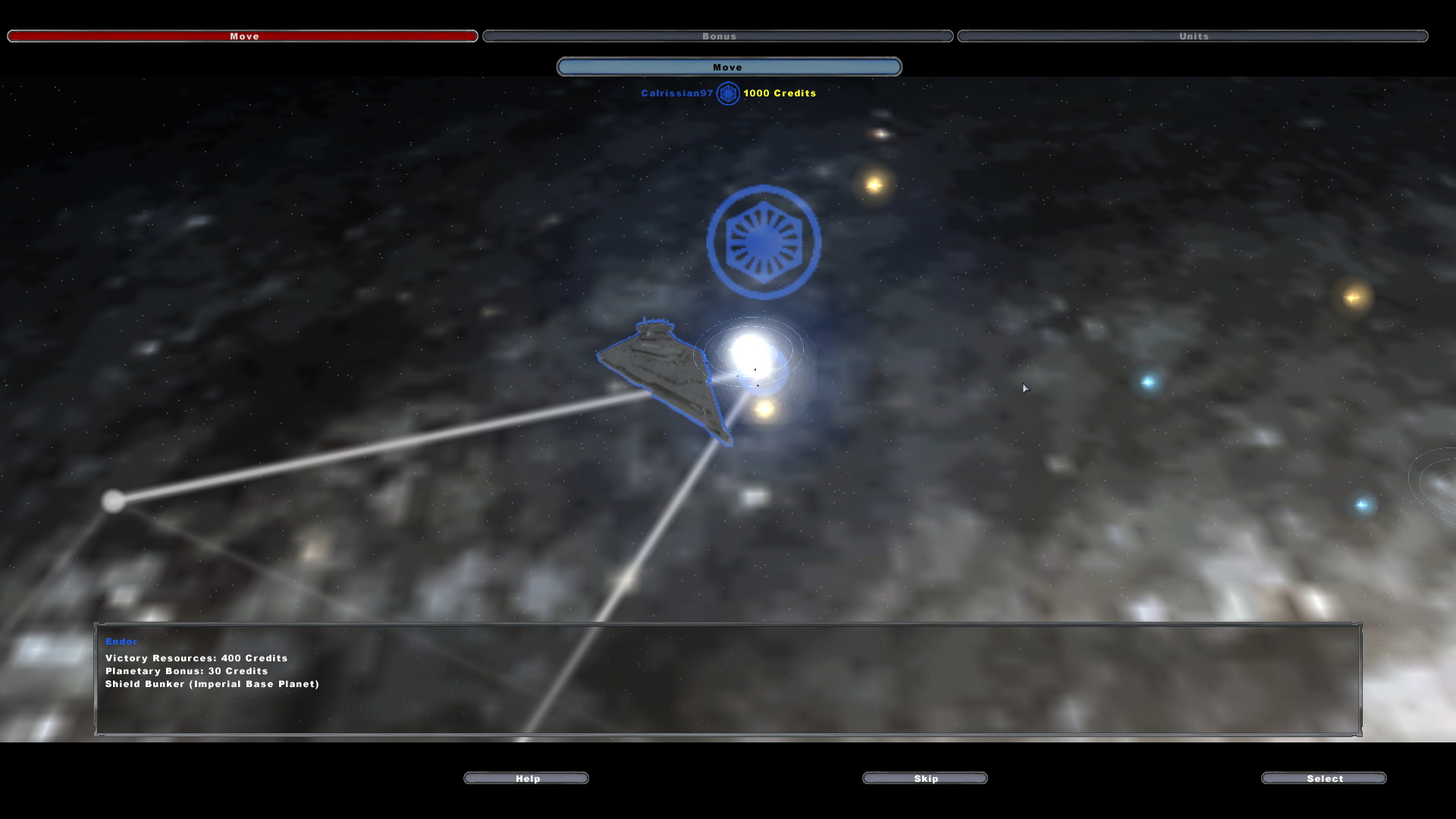 Resistance Fleet Texture and Icon